Cartoons, anime, animated cartoons, GIFs, and many other types of 2D animation are more popular than ever. Even the content of YouTube channels with several million subscribers partly "only" consists of videos with animated digital drawings. The "only" is in quotation marks because there is a lot of work behind such videos. If you want to face this with free software, you will find five free apps that you can use here. Everything from simple to complex is included. And with OpenToonz even a representative from Studio Ghibli is used. Furthermore, it is about Blender, Sozi, Krita and Pencil2D.
Draw digitally on Mac and PC: Wacom Intuos Pro in a short test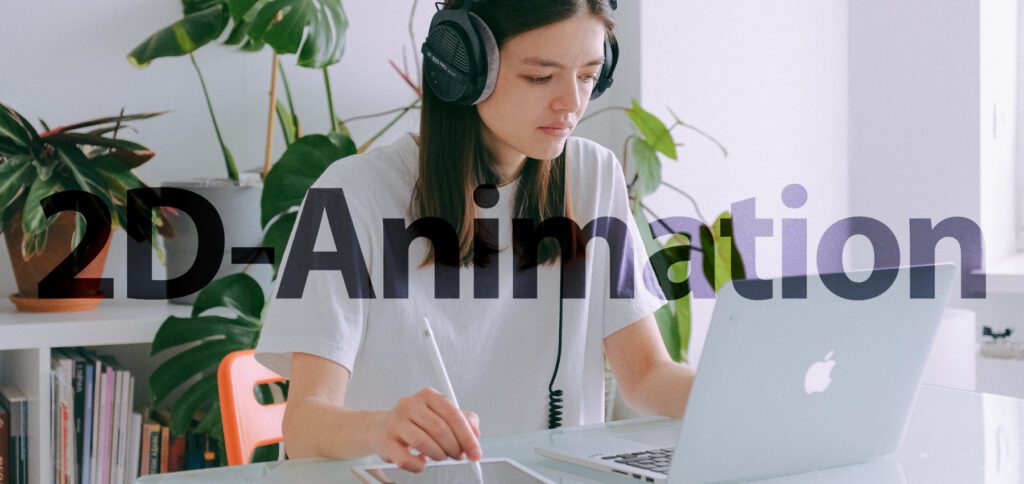 OpenToonz for macOS and Windows

OpenToonz is an animation program that relies on classic animation creation. The free open source software, which has been used in the renowned Japanese studio Ghibli since "Princess Mononoke", is traditionally used to combine digital or scanned individual drawings into an animation. But easier implementations are also possible.
The structure of the level overview corresponds to a sequence and animation plan as it is traditionally used in anime production (X-Sheet). This vertically running X-Sheet can be translated into a horizontal line in OpenToonz, which corresponds to the timeline of an editing program and can thus make it easier to get started.
OpenToonz for Mac and PC is therefore more of a program for ambitious animators who not "only" animate vector graphics using mesh or anchor lines using keyframes, but want to give each frame an individual touch (Mesh and Co. are also included) . In addition to the download, you can get additional apps, effects and instructions on the official website (main instructions in Japanese).
OpenToonz explains: YouTube video with an overview of functions
Blender for macOS, Windows and Linux

You may already be familiar with Blender if you have already dealt with 3D applications. For creating and animating 3D objects, Blender is probably the best free, open source software you can get. It runs on both Mac and PC with Windows or Linux as the operating system.
In addition to 3D animation, current versions of the software are able to create 2D animations. The great advantage here is that 3D worlds can be combined with 2D characters and / or other 2D objects. There are also many design options and effects that can be brought together, for example, via a node system.
Some professional studios already use Blender for cartoons or anime productions or have announced that they will publish works that have been created with this app. Of course, if you are aiming for a professional 2D animation, a certain amount of training is necessary here too. The program doesn't do any work for you, but gives you the tools you need to do it yourself efficiently.
App name: Blender
Compatibility: macOS, Windows, Linux
Website: blender.org
Blender explains: insightful YouTube video
Sozi for simpler projects and web integration

The Sozi app is less complex and also not intended for professional productions. This is more for the simpler animation of vector graphics and layers. There is no drawing tool available for this, but the content must be created externally (in InkScape, Photoshop, Affinity Designer, GIMP, etc.) and then imported. InkScape is also free and is recommended to work with Sozi.
The timeline for the rather simple camera pans and keyframe animations is rather rudimentary compared to the aforementioned apps and Adobe After Effects or Premiere Pro. The output of the finished moving images in a video format is also possible. In addition, the whole thing can be output as code, for example to include it on a website.
Sozi addresses a different target group than OpenToonz or Blender - namely not those users who want to create cartoons or anime, but rather presentations and other short digital content with less effort to create. If you are looking for something like that, you can also benefit from a free download here.
Sozi tutorial on YouTube
Krita - drawing app with animation tool

At Krita, too, the focus is not primarily on professional 2D animations. Rather, it is a drawing app in which animation is offered as a secondary feature. It's roughly comparable to Photoshop - it's more about photos, images, drawings, layers and image effects. Nevertheless, there are video and animation options.
Krita is therefore more for all those who want to create digital art and only want to try out the animation of graphics on the side. It would also be possible to create individual graphics in Krita and the composition in Kdenlive. The developers also came up with the Kdenlive app, an open source app for video editing and editing. Some use it as a Premiere Pro alternative.
Krita start with this video
Pencil2D - Recommended for beginners

In the main source for this post (see below) Pencil2D is recommended especially for all those who are overwhelmed by the interface and the possibilities of the other apps (especially OpenToonz and Blender). If you want an easy introduction or don't want to go too deep anyway, you can take the first steps with Pencil2D.
The user interface and the individual tools are reduced to the most basic and easy to use. However, this also means that z. For example, the keyframe features are rather rudimentary and the animations are drawn more frame by frame. However, as with all the other apps mentioned, ready-made graphics can be inserted in order to animate them. If you dig yourself completely into it, you can apparently also implement more ambitious projects, as some anime tutorials on YouTube prove.
App name: Pencil2D
Compatibility: macOS, Windows, Linux
Website: pencil2d.org
Pencil2D - Instructions for simple animation
All programs mentioned at a glance
As the main source for this post, the embedded video below was very helpful. It briefly introduces all five apps, including screenshots of their use. In addition, individual possible uses and individual features are discussed. Of course, none of the app ideas go into depth; the video is only seven minutes long. Nevertheless, it provides a very good overview. On the appropriate YouTube channel TJ FREE There are introductions, instructions and tutorials in English for all programs. In addition, other free programs for all possible areas of application are presented. Check it out ;)
After graduating from high school, Johannes completed an apprenticeship as a business assistant specializing in foreign languages. But then he decided to research and write, which resulted in his independence. For several years he has been working for Sir Apfelot, among others. His articles include product introductions, news, manuals, video games, consoles, and more. He follows Apple keynotes live via stream.