Probably the most famous video game character, Super Mario from Nintendo, is 35 years old. The Italian plumber has appeared in a wide variety of games over the past three and a half decades. Some content will be added for the anniversary. Especially for the Nintendo Switch there are new offers, new editions of old classics as well as special game modes that are offered for a limited time. In this post I have summarized all information about 35 years of Super Mario and the current and upcoming offer from Nintendo in a clear manner.
Note: Due to the Covid-19 pandemic, the dates listed may change.
Super Mario All-Stars - Free with an online subscription
Who visites Nintendo Switch Online subscribed to will also get access to NES and SNES titles from the 1980s and 1990s. As part of the 35th anniversary of Super Mario Bros. now comes the title Super Mario Bros. All Stars in addition - it is now available via a free update of the app mentioned below. The title offers revised versions of the following games in terms of graphics and sound:
Super Mario Bros.
Super Mario Bros: The Lost Levels
Super Mario Bros. 2
Super Mario Bros. 3
In order to receive the game collection and all other titles on offer, you must be a member of Nintendo Switch Online and have the "Super Nintendo Entertainment System" app installed on the Nintendo Switch. These are available free of charge in the eShop.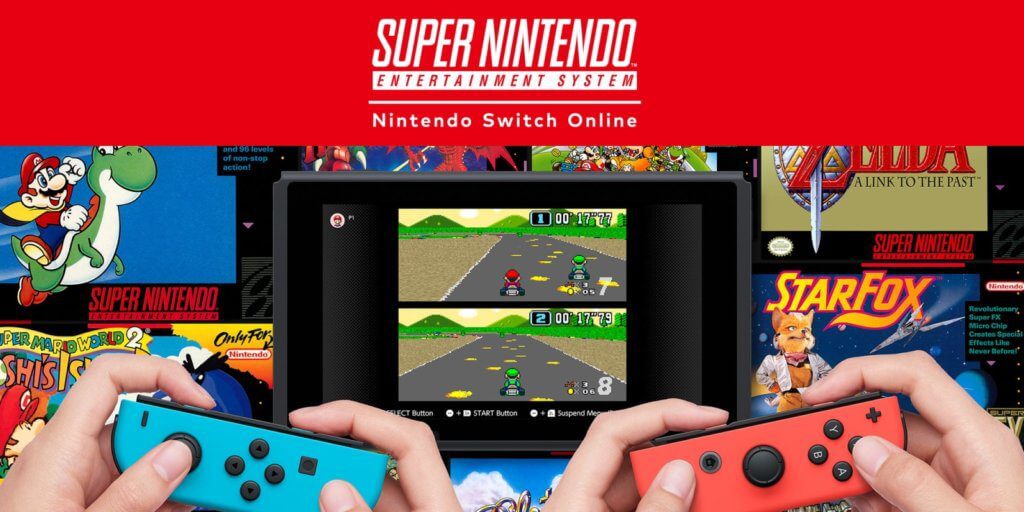 Super Mario 3D All-Stars - New 3D titles for the Switch
With Super Mario 64 Nintendo and the Italian plumber Mario entered 3D terrain based on polygon technology for the first time. The game is still popular with fans of the Nintendo 64 console to this day. Other well-known and popular 3D titles from the Mario universe are for example Super Mario Sunshine (GameCube) and Super Mario Galaxy (Wii). All three titles appear in the collection optimized for the Switch "Super Mario 3D All Stars"Including the respective soundtracks for separate listening. Pre-orders are now possible in stores and in the Nintendo eShop.
The game collection will be released on September 18, 2020 - both in module and download form, limited until March 2021.
9,07 EUR
Super Mario Bros. 35 - Classic game in competitive mode
With Tetris 99 Nintendo has reinvented the Tetris game. Via a Nintendo Switch connected to the Internet, 98 other players can be challenged to a fast, competitive Tetris competition. The recipe for success has now been carried over to the Mario series. In Super Mario Bros. 35 you can compete against 34 other players in the classic NES game from 1985. With the right joystick attacks on different opponents can be carried out: on those with the most coins, on those with the least amount of time, on attackers or at random. You can play the game if you have a Nintendo Switch Online subscription.
Super Mario Bros. 35 will be released on October 1, 2020 and will be playable until March 31, 2021.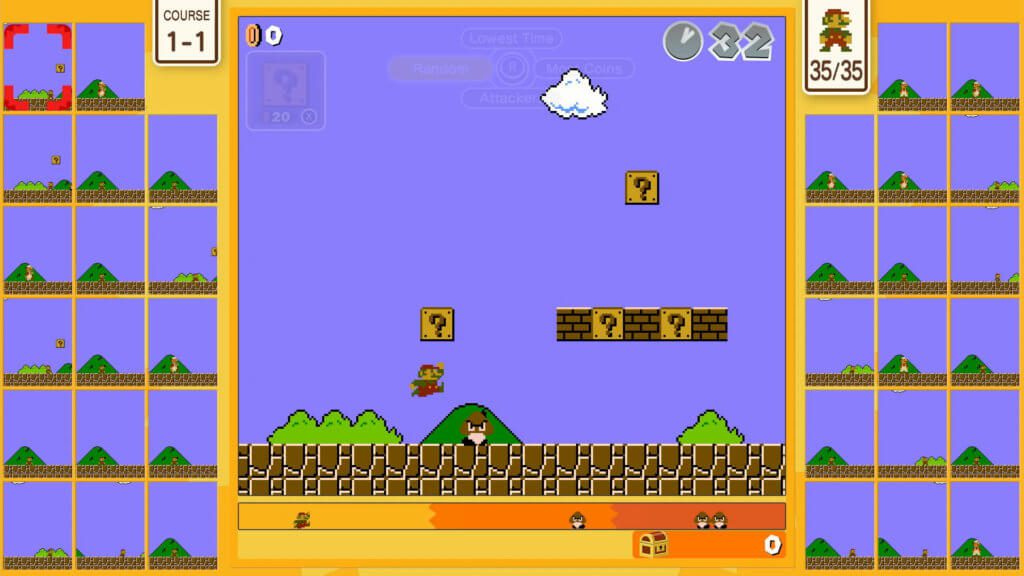 Mario Kart Live: Home Circuit
In addition to the Bros. games, tennis, golf, world, party and other titles, a series of Mario games is particularly popular: Mario Kart. The racing game, which was reinvented for every Nintendo console, is included Mario Kart Live: Home Circuit an AR twist. With real, remote-controlled cars that deliver a video transmission to the Nintendo Switch via camera, Mario Kart can be played at home - in the living room, in the children's room or in the whole apartment. In addition to the two karts with Mario and Luigi, there are also displays that mark laps and lap sections. They serve as augmented reality markers; just like the directional signs, which can also be used to design the route.
The Mario and Luigi sets will be released on October 16, 2020; the software can be downloaded free of charge from the Nintendo eShop.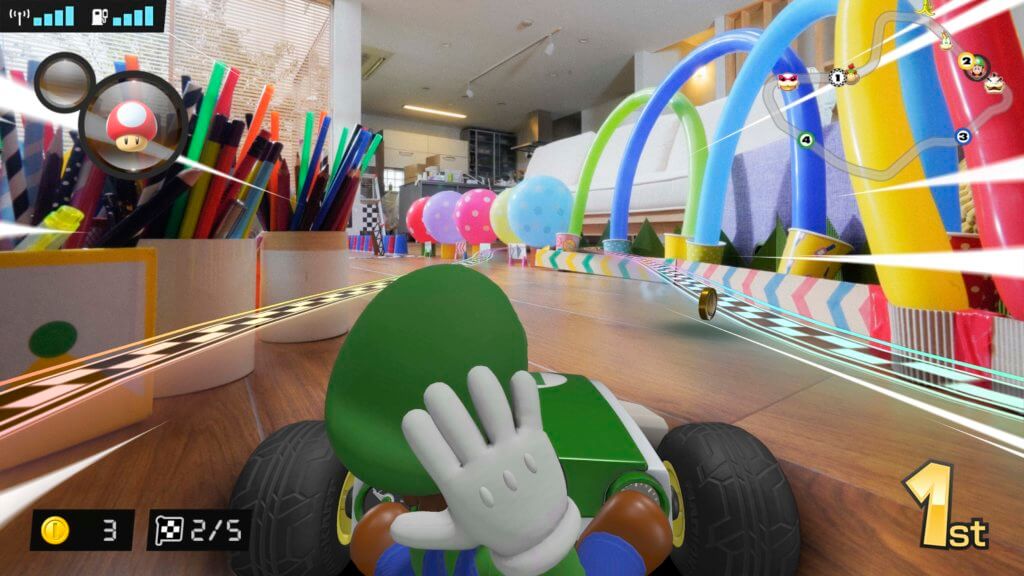 Game & Watch: Super Mario Bros. as a separate, small console
Not just the original Super Mario Bros., which appeared in 1985 for the Nintendo Entertainment System (NES), can be played on the new handheld with color display. Also be the extension Super Mario Bros .: The Lost Levels, a Mario version of ball and a digital clock are part of the content. The device, which appears in the classic colors of red and gold, has, in addition to the display in the middle, a control pad, A and B buttons and buttons for game selection (Game), the time display (Time) as well as for pause and settings (Pause / Set ). A USB cable for charging the battery is included in the scope of delivery.
A limited number of items will be available in stores from November 13, 2020.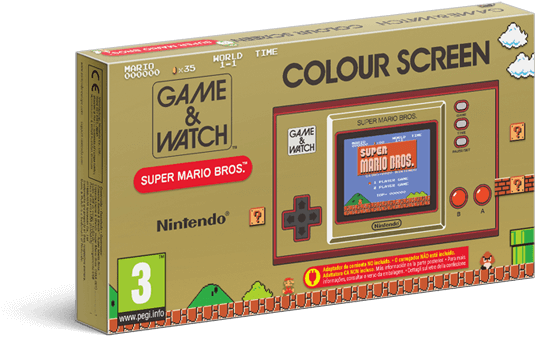 Super Mario 3D World + Bowser's Fury for Nintendo Switch
The console game Super Mario 3D World is already known from the Nintendo Wii U. Now it is being reissued for the Nintendo Switch and is even getting an expansion. Super Mario 3D World + Bowser's Fury is the name of the title, which with its multiplayer function can not only be played alone, but also with several friends together. Different game modes, exciting puzzles and different perspectives (side scroller, third person, etc.) make the game a varied journey through the world of Super Mario - and now also of Bowser.
The game is announced for February 12, 2021. It can already be pre-ordered in the Nintendo eShop.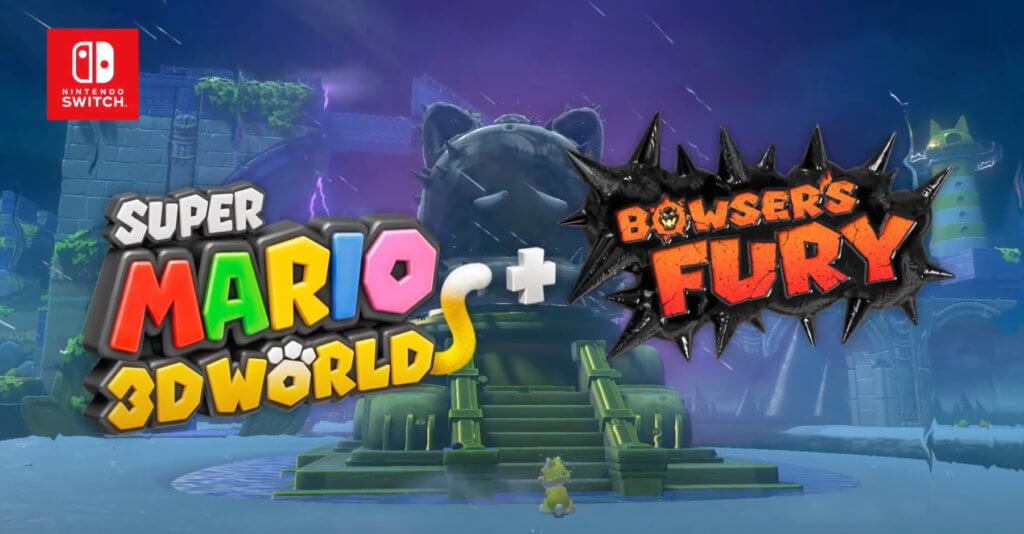 35 years of Super Mario: Nintendo events until March 2021
The anniversary will be celebrated both in the form of web tasks for users of a Nintendo Account and with competitions in various games. However, not all prices are also available for German, Austrian and Swiss players. For example, there is the "Super Mario Bros. 35th Anniversary Pins" set only for participants from the USA and Canada. But mobile gamers will also get their money's worth, because there is also an event in the free iOS and Android app "Mario Kart Tour". It takes place on September 8th.
[appbox app store id1293634699]
[appbox googleplay com.nintendo.zaka]
There is also a special level for Super Mario Maker 2 and later in 2020 a competition in Super Smash Bros. Ultimate. The same goes for Splatoon in January 2021. From March there will be digital content for everyone who is not into competitive games: Super Mario furniture in Animal Crossing: New Horizons. There are also products that go hand in hand with the 35th anniversary of Mario, Luigi and Co.; for example from Puma, BlackMilk, Hasbro, Lego and a few more (see video below).
9,93 EUR
17,74 EUR
Super Mario Bros. 35th Anniversary Direct (Video)
Yesterday there was a special Nintendo Direct for Mario's birthday, the "Super Mario Bros. 35th Anniversary Direct". You can do this yourself here watch as a video or by means of the following embedded video. In it you will not only find the information already listed above, but also gameplay from the games mentioned. So you can get a more comprehensive insight into the anniversary offer.
After graduating from high school, Johannes completed an apprenticeship as a business assistant specializing in foreign languages. But then he decided to research and write, which resulted in his independence. For several years he has been working for Sir Apfelot, among others. His articles include product introductions, news, manuals, video games, consoles, and more. He follows Apple keynotes live via stream.
The page contains affiliate links / images: Amazon.de