Today is the tenth day of the month, which Sir Apfelot means: Time for Mac app recommendations! In the following you will be presented with five apps for macOS, with which you can keep an eye on certain information, simplify various work on the Apple Mac and continue to positively influence your workflow. Are the featured apps not really the right ones for you? Then just have a look at the older editions of this series of articles: June, July, August, September, October, November and December 2021 as well January, February and March 2022. Enjoy browsing!
1. Cider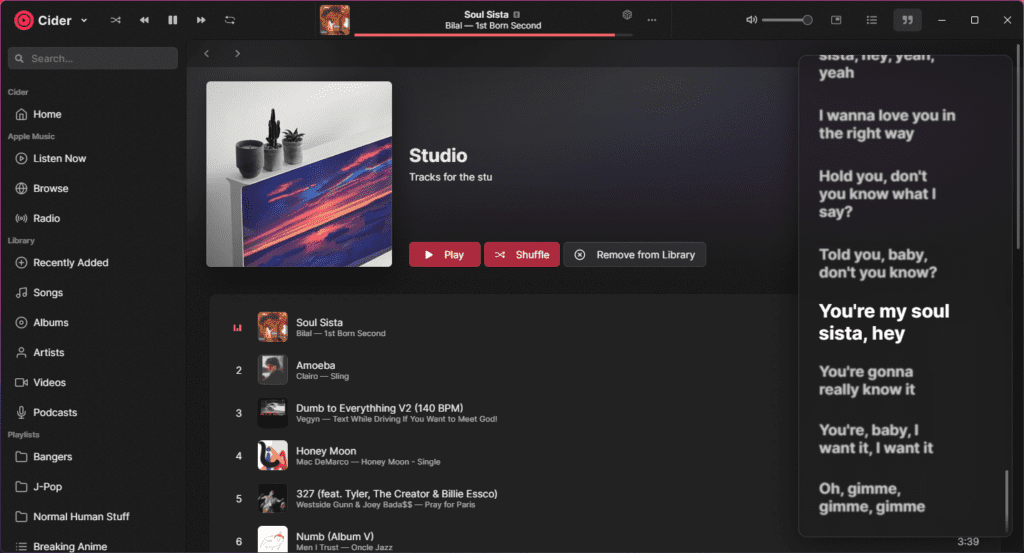 Have you subscribed to Apple Music, but don't like the design of the Music app (or iTunes in older versions of macOS)? Then could Cider be something for you. The cider app, which you can download for free as an open source project, can access your Apple Music library and play it back in a slightly nicer way. In addition to the Apple Mac with macOS, it is also available for the Windows PC. The big advantage is the customization options, which allow you to customize the look and layout of the controls. You can find the download on the GitHub platform, among others.
2. Neat Air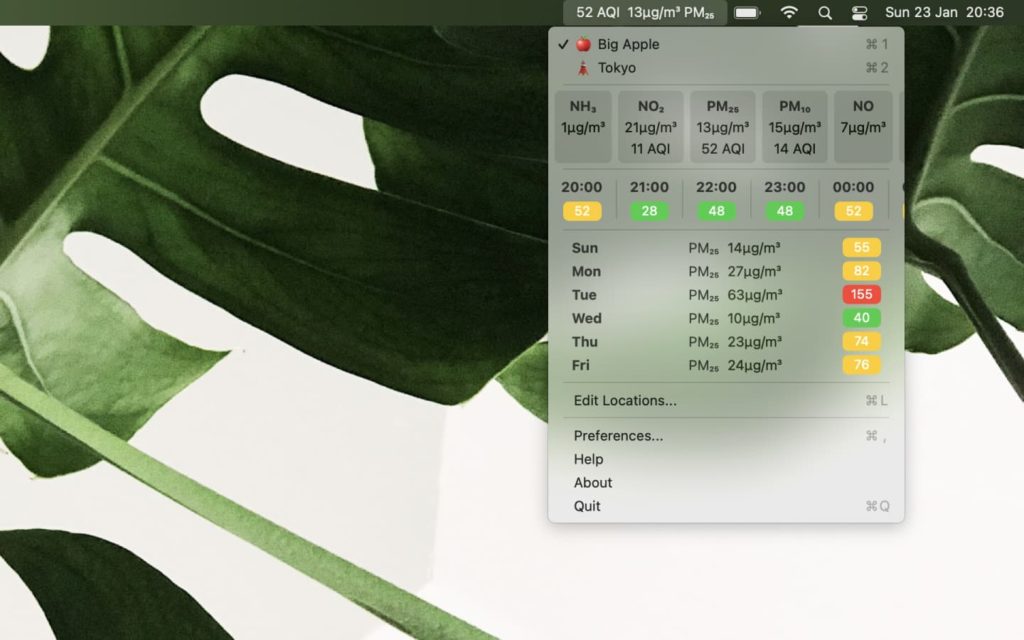 Are you out and about a lot, do you live in a big city with air pollution, or are you plagued by allergies or hay fever? Nice Air something for you. The Neat Air app for macOS 12 Monterey and newer resides in the menu bar and provides information about air quality from there. You can select different locations and even change them with a keyboard shortcut. The (pollutant) substances in the air, their concentration, the course over the day, a weekly overview and more are displayed. There are also various setting options. You can find the program in the App Store, alongside the free demo with in-app purchases for the subscription models.
3. PhotoBulk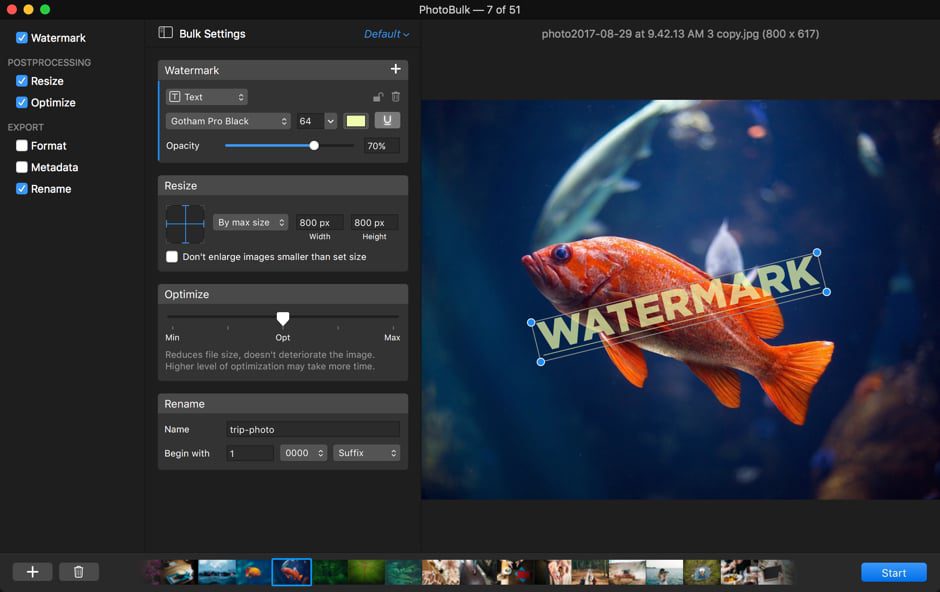 Do you work a lot with photos or digital art that you want to show on the internet, present to potential customers or otherwise online? Then take a look PhotoBulk at. The PhotoBulk app not only helps you to add a watermark to several photos in quick succession. You can also change the size and format, remove metadata, customize the file names and more. The app is made for systems from macOS 10.10, but the latest version is also available natively for Apple Silicon. On Macs with the M1 chip and its variants, the individual functions should work extremely quickly in batch processing, even with high-resolution images.
4. Itsycal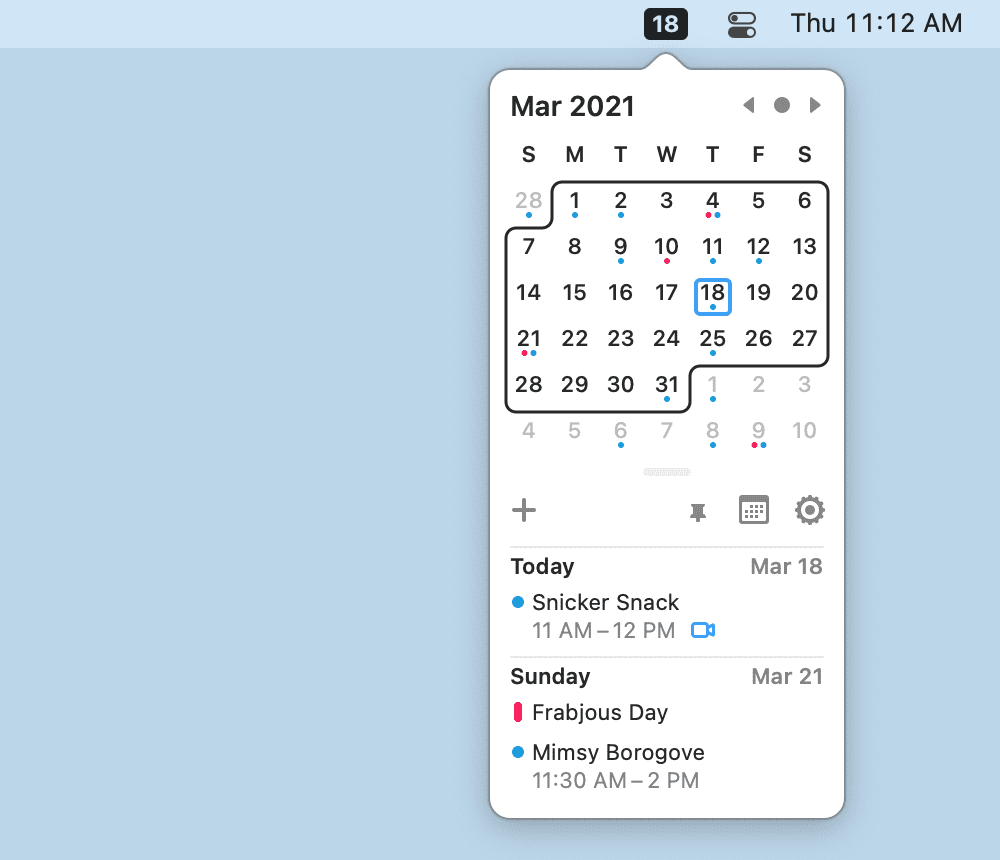 Speaking of productivity, how about a small, beautifully designed calendar in the menu bar to remind you of appointments and meetings? With Itsycal you get one for free on the Apple Mac. The Itsycal app is freeware and can be downloaded from the developer's website - the latest version for macOS 10.14 and newer has the number 0.13.2. But there is also a version for older Mac operating systems (from OS X 10.8). Currently included are a dark mode, a calendar week display, a customizable replacement for the system clock and more in addition to the calendar and the appointment display.
5. Daily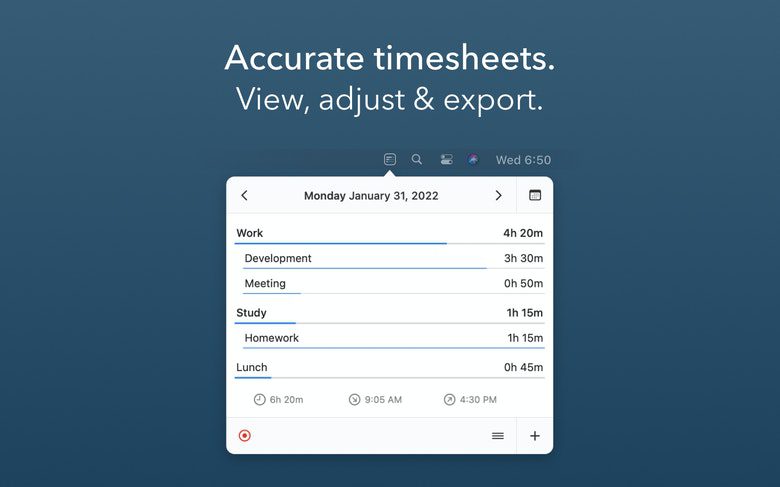 Time tracking on the Mac is worthwhile as a basis for an invoice, as a tool for self-optimization in the home office and for other purposes. Because you quickly lose track of how long you worked on which project, when the 5-minute and when the 1-hour break was, and so on. With Daily should be easy to get an overview. Because the Daily App can automatically record the time for certain activities, create timesheets and output them in different formats, react to keyboard shortcuts and much more. If you want to find the right apps for working on the Mac anyway, then take a look at this program along with the 230+ other full app versions Setapp
Setapp offers over 230 full versions of the app at a low subscription price
MacPaw's Setapp offers more than our previous app recommendations combined. Because the software subscription brings you more than 8,99 apps as a full version with all updates and without advertising on the Mac from $230 per month. You only install Setapp for the time being and then look for exactly the apps from the overview that appeal to you. On the Website of the offer you will already find all titles from the categories Maintenance, Lifestyle, Productivity, Mac Hacks, Developer Tools, Task Management, Writing & Blogging, Education, Creativity and Personal Finance listed. CleanMyMac X is there as well as VPN, news, graphics, video, text, multimedia and other solutions. Check it out ;)
After graduating from high school, Johannes completed an apprenticeship as a business assistant specializing in foreign languages. But then he decided to research and write, which resulted in his independence. For several years he has been working for Sir Apfelot, among others. His articles include product introductions, news, manuals, video games, consoles, and more. He follows Apple keynotes live via stream.