You need new apps for the Mac, the iMac or the MacBook? No problem, because it's the tenth of the month and therefore time for Sir Apfelot's now traditional five app recommendations. Below you will find another collection of macOS apps that can help you with various tasks. This time it's about digital graphics, the visual representation of audio recordings, the organization of photos, a free app catalog and screen content in animated GIF files. And of course you don't just get the hint again at the end Setapp, but also the links to previous app recommendations.
1. Gapplin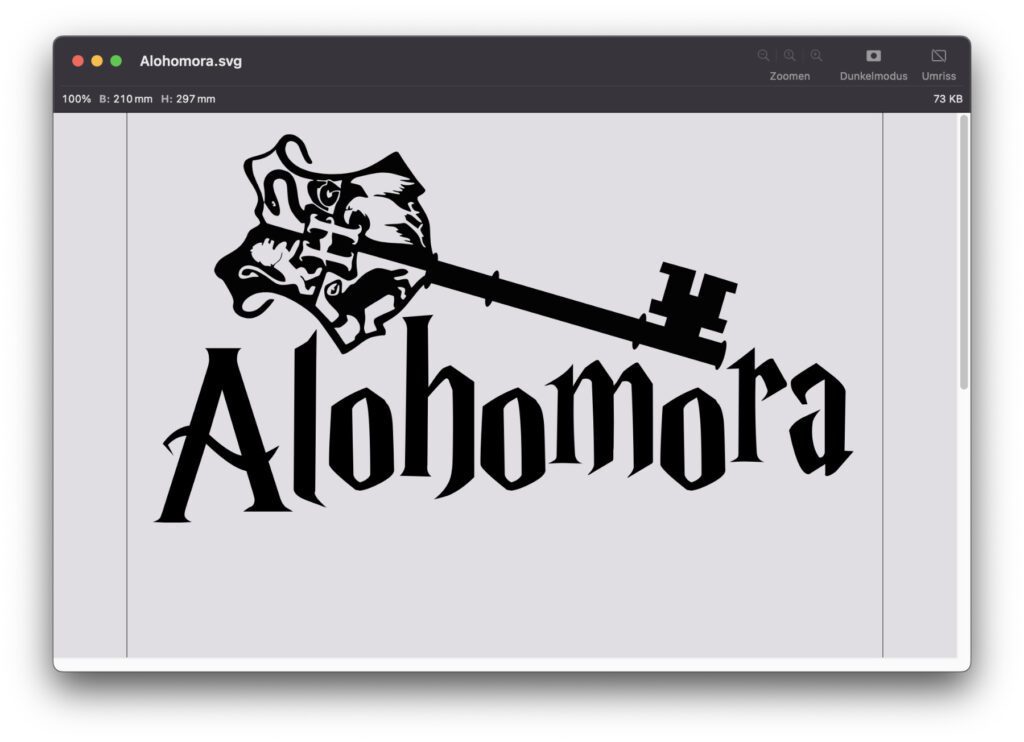 Gapplin is a free tool for anyone who wants to view and convert SVG files. Because the vector graphics are ideal for enlarging them without loss of quality. However, they are not suitable for any use in the hobby, in the office and on the Internet. To view SVG files and save them as PNG, PDF or TIFF, you can gaplin Download for free from the Mac App Store. Version 2.0.0, to which there was an update two months ago, can be used from macOS 11 Big Sur. AppleScript and Automator support is provided so that you can implement your own commands and batch processing.
2. Astrofox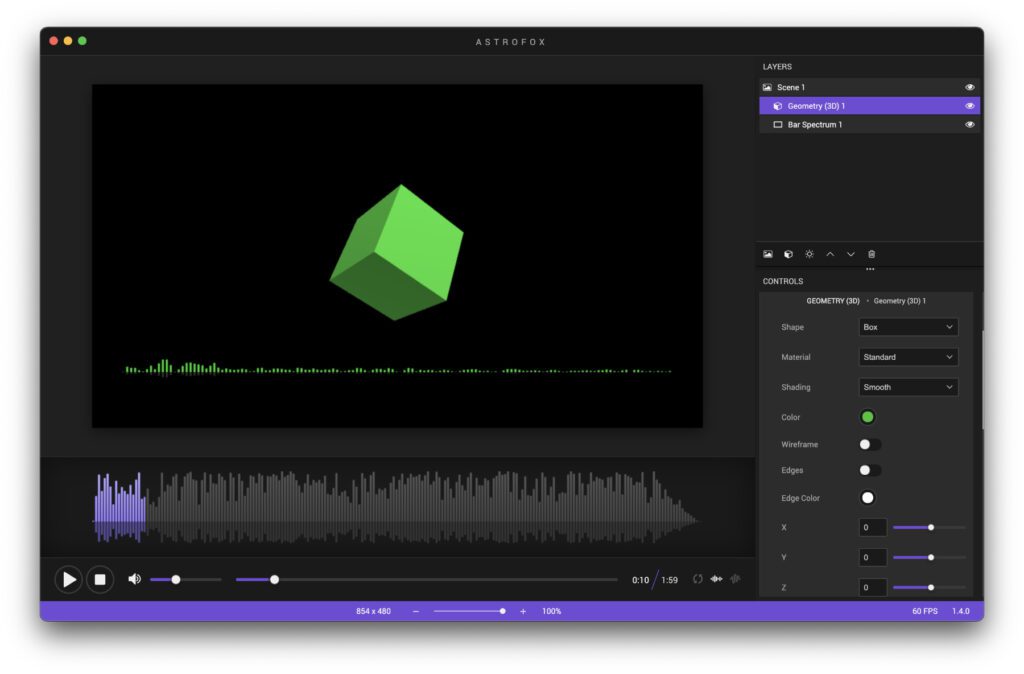 Astrofox is an app aimed at content creators of all kinds. Its main purpose is to visualize audio files and output the result as video. This is why the free application for the Apple Mac is of interest to those who want to upload podcasts, interviews, songs, radio plays or similar to YouTube. Audio snippets that are cut into "normal" videos can also be accompanied in this way. A frequency overview in bar form as well as 3D objects can be animated. Text and an image can also be added. Extensive adjustments (position, color, opacity, font, etc.) can be defined for all elements. With that is Astrofox ideal not only for beginners.
3. Darktable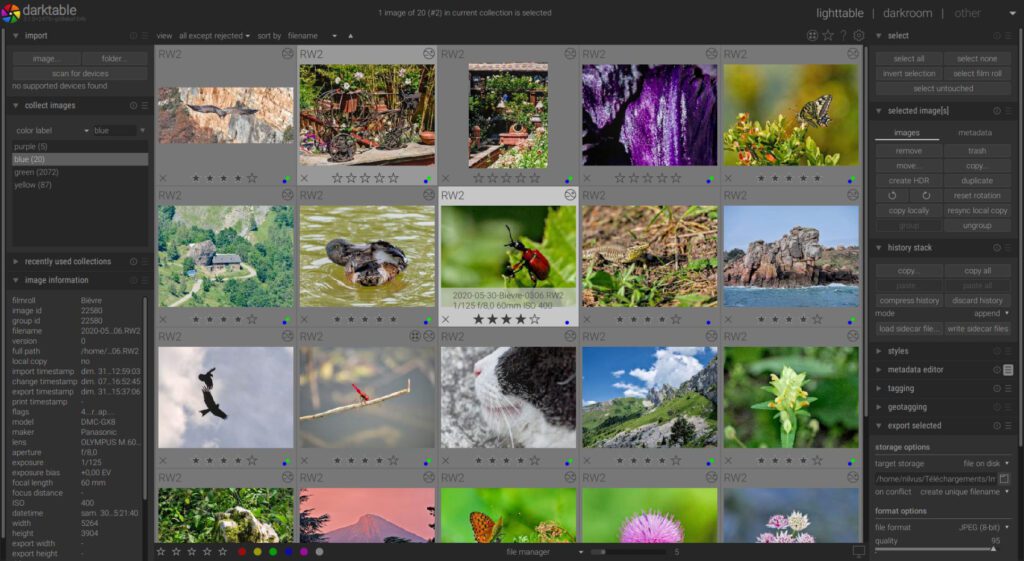 Darktable is another app that you can use to do graphics stuff on Mac. But it's all about photos. The open source software helps to organize, find and edit digital photographs and is intended to offer an open and free alternative to Lightroom. Various RAW formats can also be edited and exported there. The creators have made every effort to make version 4 of the app as extensively usable as it is generally accessible. That's why there is Darktable e.g. in German and in addition to macOS also for Windows, Linux, BSD and other systems.
4. App Fair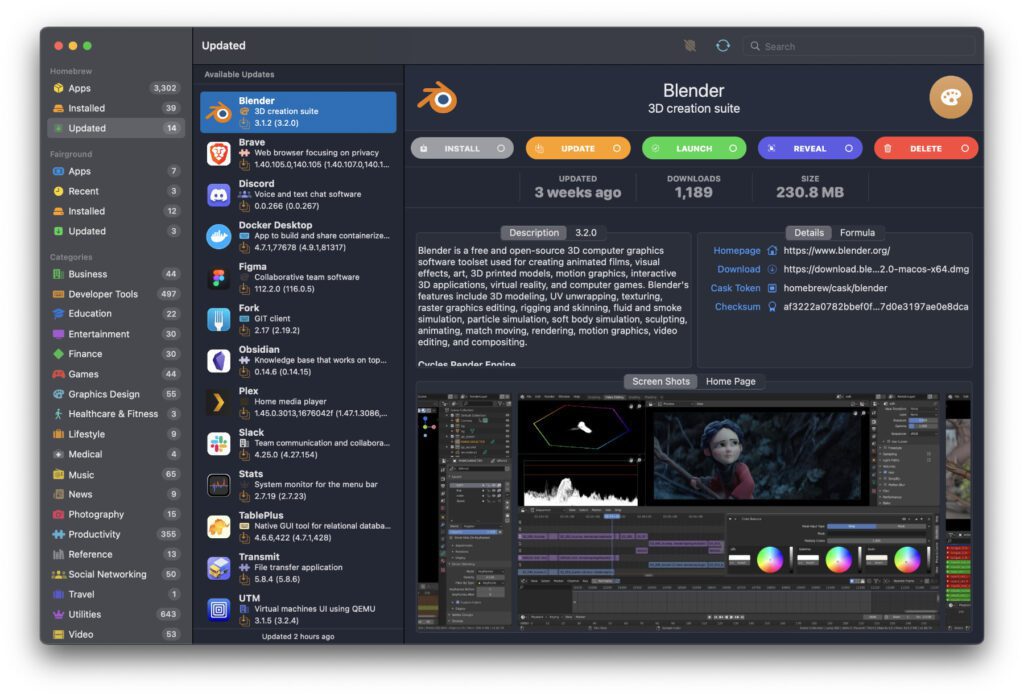 App Fair is a catalog for macOSapplication software. It lists over 3.000 programs with descriptions, screenshots, download sources and the like. Above App fair the registered apps can be downloaded, updated and also uninstalled. However, the program only serves as an interface between the Mac and the person in front of it as well as the website of the developer or GitHub or SourceForge. If you only want to load apps that are 100 percent secure, you can specify in the security settings that only downloads without extended system permissions are displayed. However, App Fair is not a Setapp competitor or alternative. Because no calculations are made about it.
5. Gifox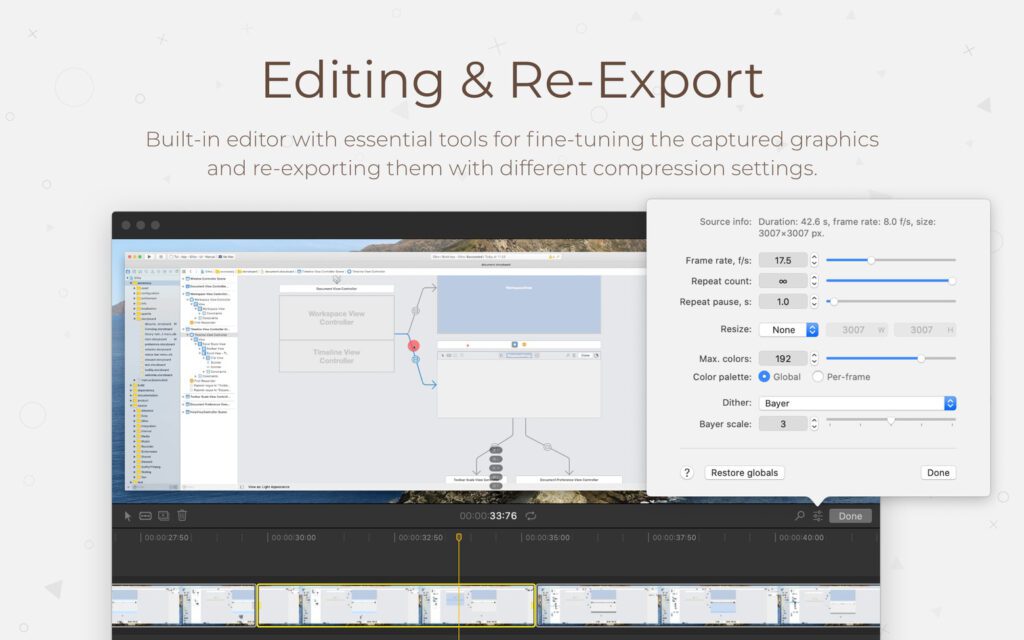 Gifox helps save and share screen content as a .GIF file. Because there are many different ways to show other people what you are doing on the Mac screen. Simple screenshots can be suitable for simple instructions, short support and small troubleshooting. If things look more complicated, then a screencast is needed, i.e. a stream or video recording of macOS and / or the app in question. Somewhere in between is the gif as an animated image that instead of a short "Four you have to click and then there enter the file name" videos can serve. And this is where Gifox comes in: simply select a screen area, record, edit and save as a gif. And all this in a Setapp subscription with 230+ other full versions for the Mac.
Setapp offers over 230 full versions of the app at a low subscription price
MacPaw's Setapp offers more than our previous app recommendations combined. Because the software subscription brings you more than 8,99 apps as a full version with all updates and without advertising on the Mac from $230 per month. You only install Setapp for the time being and then look for exactly the apps from the overview that appeal to you. On the Website of the offer you will already find all titles from the categories Maintenance, Lifestyle, Productivity, Mac Hacks, Developer Tools, Task Management, Writing & Blogging, Education, Creativity and Personal Finance listed. CleanMyMac X is there as well as VPN, news, graphics, video, text, multimedia and other solutions. Check it out ;)
Even more app recommendations from all categories
For over a year now, I've been bringing you five Mac apps every month that you can download and have fun using. Today was pretty graphic heavy. But that's not always the case. In recent months, it has also been about file encryption, cleaning up the macOS menu bar, clipboard tools, PDF editing, noting web finds and much more. Here is the overview:
After graduating from high school, Johannes completed an apprenticeship as a business assistant specializing in foreign languages. But then he decided to research and write, which resulted in his independence. For several years he has been working for Sir Apfelot, among others. His articles include product introductions, news, manuals, video games, consoles, and more. He follows Apple keynotes live via stream.