It's the 10th of the month again, which Sir Apfelot says: I'll introduce you to 5 Mac apps that can help you with a wide variety of tasks. As in the last few months, the app recommendations for macOS can cover a wide variety of areas - office work, creativity, productivity, leisure and games, multimedia, workflow acceleration, system adjustments and much more. Just have a look and let yourself be inspired by the different apps. At the very end you will find the links to the previous app presentations since June 2021.
1. Stop The Mac App Store
Just through these posts alone, in which I introduce you to Mac or iPhone apps, I keep coming back to one of the most annoying functions of the Safari browser: If you open an App Store website, the App Store under macOS is automatically opened as well . If you often look at apps on the Apple website, then you probably know the problem. A solution provides the Stop The Mac App Store App. The free tool blocks Safari from opening the App Store and instead displays a message that lets you decide whether or not to open it.
2. Meeter
With the Covid-19 pandemic, video conferences found their way into a wide variety of economic sectors. And you can also keep in touch with family and friends digitally more often. If there is a high volume of video calls, you can easily forget one or the other appointment. the Meter App for macOS aims to fix this problem by clearly listing the upcoming calls in the menu bar. There are also push notifications that indicate upcoming appointments. In addition, video calls can be made directly from the tool; it is compatible with many popular conferencing apps.
3.Play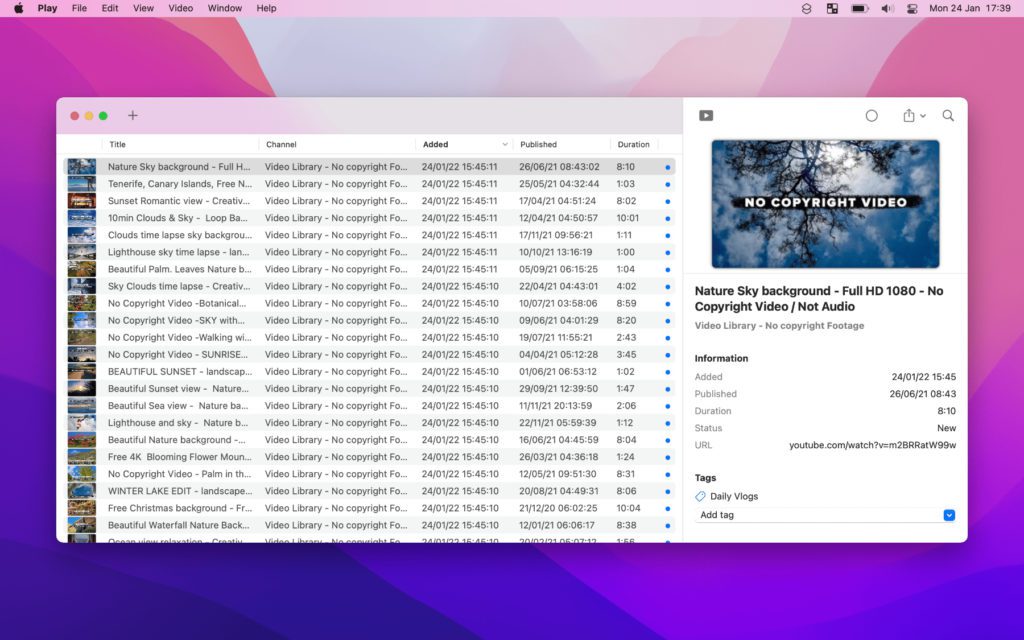 If you watch a lot of videos on YouTube and are not completely satisfied with the sorting and storage options on the website, then you could use the Play app help. You can manage YouTube videos in the app by e.g. B. Uses tags, shortcuts and other abbreviations to the preferred content. Play also helps you place a YouTube video as a widget so you can play it alongside other activities or keep it running in the background. The cheap app can be found in the official Mac App Store, more information is available on the developer's website. There you will also find the reference to the iOS, iPadOS and tvOS version.
4. aText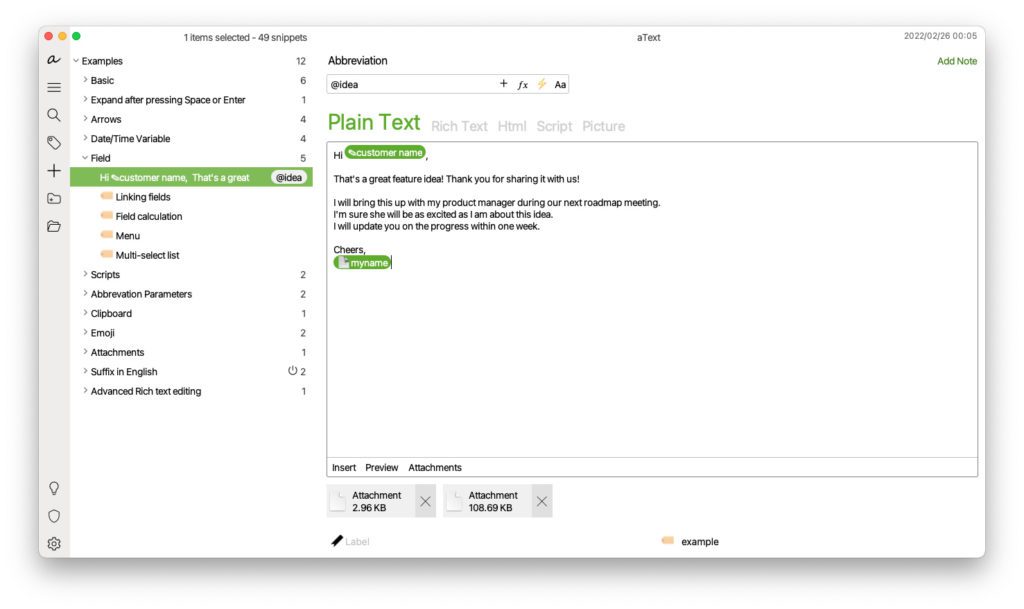 The aText App for Apple Mac, iMac and MacBook offers the possibility to automate text input. If you keep writing the same sections of text and phrases in your emails or if you often fill out online forms, then aText can save you a lot of time. The software expands the autofill options that macOS comes with by default. You can set completions and fill-in options yourself and link them with shortcuts. In addition to the version for the Mac, there is also one for the Windows PC. You can use a three-week free trial period. After that, the full version costs $4,99.
5. PhotosRevive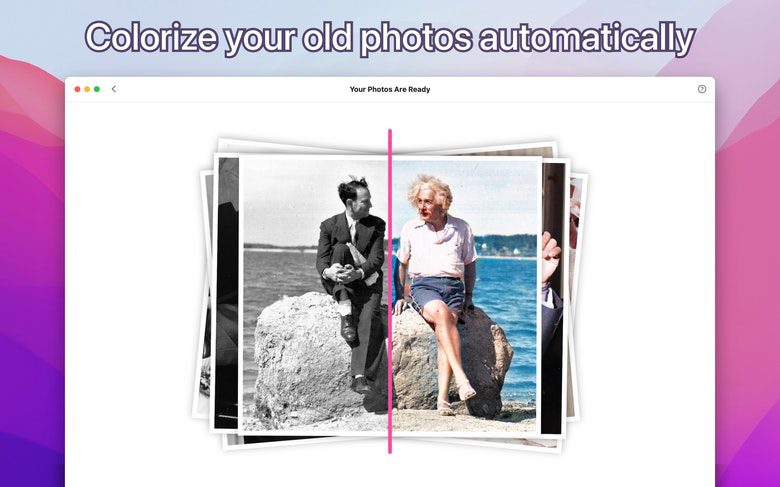 Do you have old photos that come in monochrome gray tones or sepia colors? And do you want to show them a little more realistically, i.e. colored? Then could PhotosRevive be exactly the right app for you. Because here you don't necessarily have to choose colors yourself, create layers, swing the digital brush and use effects to get the right color mixture. The PhotosRevive app does it all itself and can even be used as an add-on directly in Apple Photos. If you are not satisfied with the automatic result, you can improve it yourself. The app is available in Setappsubscription along with 230 additional full versions for macOS.
Setapp offers over 230 full versions of the app at a low subscription price
MacPaw's Setapp offers more than our previous app recommendations combined. Because the software subscription brings you more than 8,99 apps as a full version with all updates and without advertising on the Mac from $230 per month. You only install Setapp for the time being and then look for exactly the apps from the overview that appeal to you. On the Website of the offer you will already find all titles from the categories Maintenance, Lifestyle, Productivity, Mac Hacks, Developer Tools, Task Management, Writing & Blogging, Education, Creativity and Personal Finance listed. CleanMyMac X is there as well as VPN, news, graphics, video, text, multimedia and other solutions. Check it out ;)
Previous app recommendations from June 2021 to February 2022
As already announced at the beginning, you will find the links to the previous app recommendations here. In each post you will find five Mac apps that can help you in a wide variety of areas - so with the above there are currently 50:
Which apps are you missing in the previous overviews? Feel free to leave a comment with your suggestions and favorite programs for macOS!
After graduating from high school, Johannes completed an apprenticeship as a business assistant specializing in foreign languages. But then he decided to research and write, which resulted in his independence. For several years he has been working for Sir Apfelot, among others. His articles include product introductions, news, manuals, video games, consoles, and more. He follows Apple keynotes live via stream.