Since the middle of this year we have been giving you five app recommendations for macOS on the Apple Mac, iMac and MacBook on the 10th of each month. For today we have again selected interesting, practical and inexpensive programs that can help you in everyday life, at work or in your hobby. If you can't find anything for yourself among the software titles listed below, then feel free to take a look at the issues of June, July, August, September and October. There you will find ImageOptim, PhotoMill, AppCleaner, Bear, Hazel and many more. But now to the app recommendations for November 2021 ...
1. PDF squeezer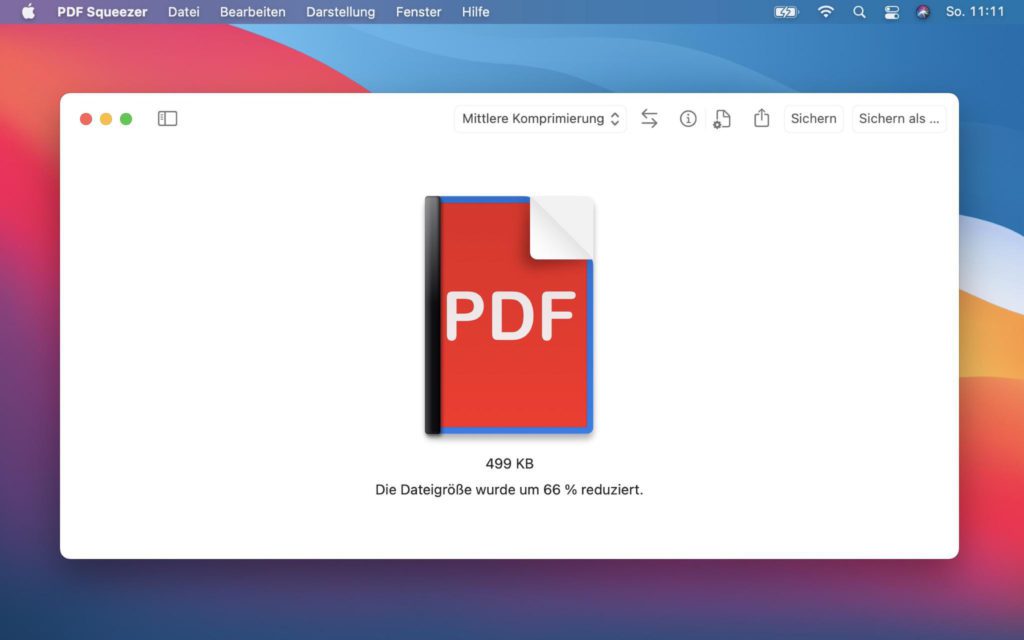 Daniel Witt's PDF Squeezer ensures that PDF files become smaller - by 90% or even more, depending on the content. Because regardless of whether it is scanned documents, digital forms, converted Word texts, merged graphics, the report booklet for training or specialist work for university - sometimes PDFs are just too big. If they cannot be sent by e-mail or uploaded to the web tool because they are too big, you can compress them with the PDF Squeezer app. This works from macOS 10.13 for a price of 9,99 euros. The download is available from the Mac App Store and information is available on the official website.
2. Motrix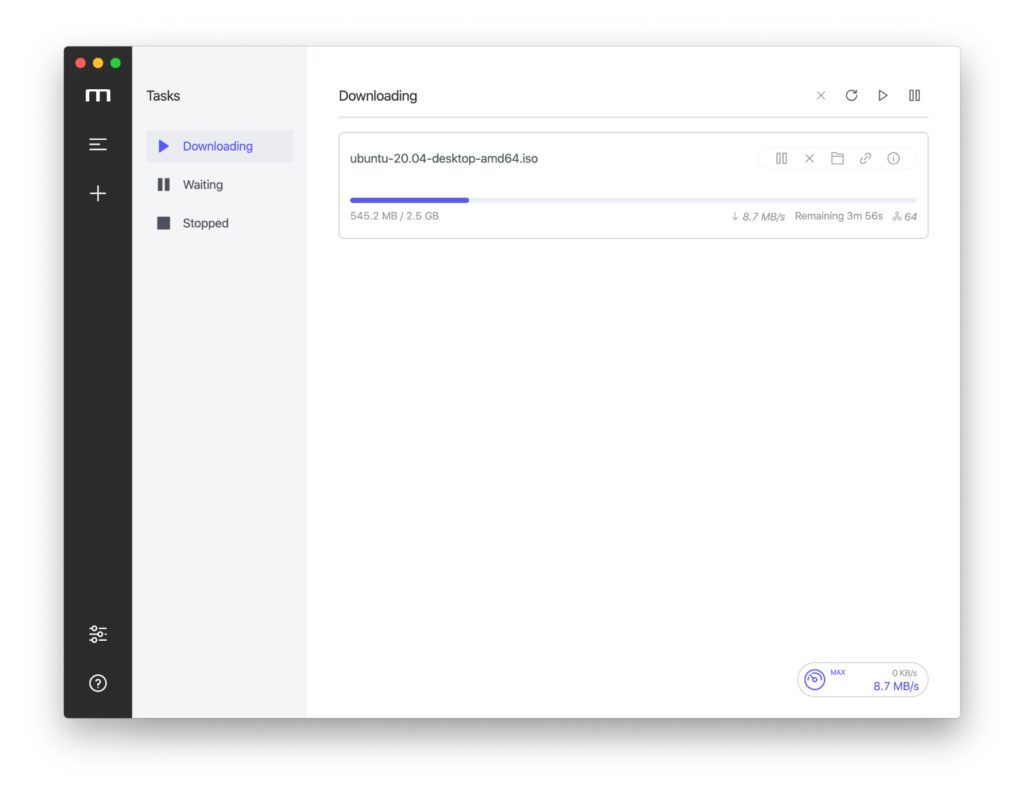 Motrix is ​​a download aid that allows you to manage various types of downloads better than in Safari or any other web browser. Motrix is ​​particularly suitable for larger files such as 4K videos, operating systems for the virtual machine, materials for the team project and Bit Torrent. The open source software is available on the official website and on the GitHub platform. In addition to macOS, versions for Windows and Linux are also offered. Help for installation and use is given in the form of instructions in the sources linked below.
3.Silicon Info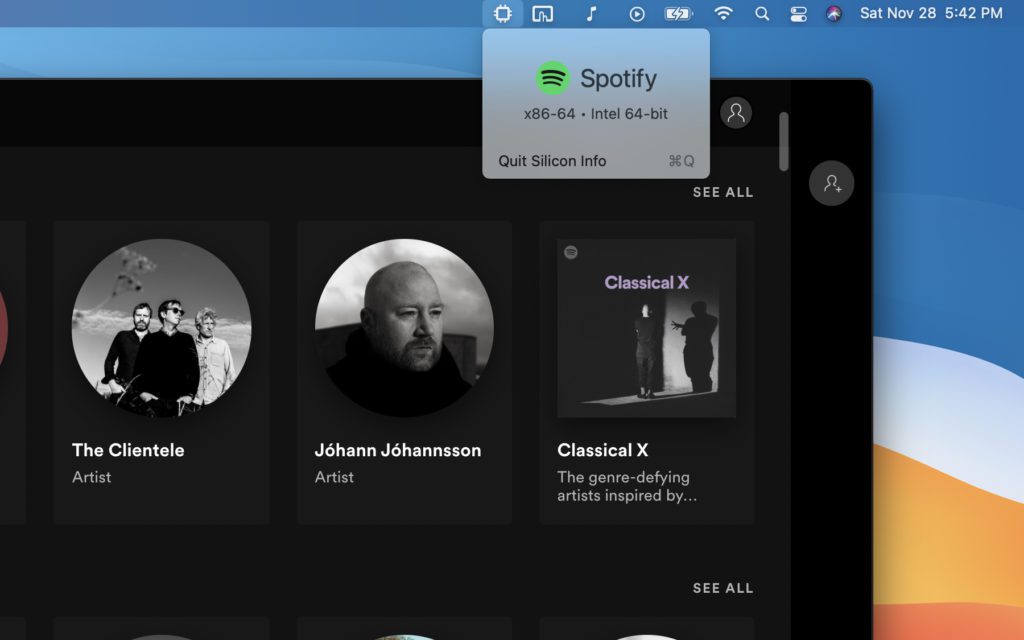 Silicon Info has a single task: to show whether the currently running app version (of another app) is made for Intel processors or the Apple Silicon. This is useful when moving from an Intel Mac to an Apple computer with M1, M1 Pro or M1 Max transfers. Because Intel apps can be transferred there Rosette 2 emulate, but this consumes more computing power and electricity. If you want to use apps more efficiently and natively, you can use Silicon Info to see whether the Intel version of a piece of software is currently running and search for an Apple Silicon solution accordingly (or perform an update).
4. MacUpdater
MacUpdater replaces an important function for apps downloaded from the Internet that are otherwise only available in the Mac App Store: display information on all available updates in one place. Because if you download and install an app from a website instead of the app store, you may miss updates. The MacUpdater app lists the apps installed on the Mac and clearly shows for which you can download a new version. In the free version you can only scan the apps for updates; the paid versions contain one-click updates for 5.000 different apps as well as many other options.
5. Noizio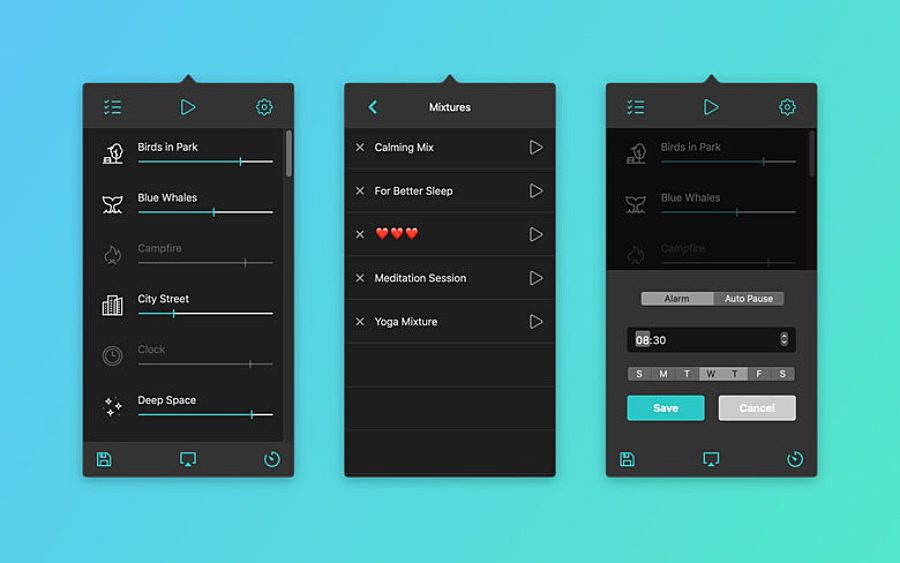 Noizio is a good solution for everyone who likes to work on the go, in a co-working space, in a café or on the train and wants to hear an individual soundscape. Because music doesn't always provide the right atmosphere. Ambient noise and music are also more of a distraction when reading on the Mac (e.g. in the Books or Kindle app). Noizio provides the solution in the form of rain, coffee shop, thunderstorm, campfire, wind, water and other sounds. These can be combined with each other and individually adjusted in volume. There is a free demo version for the iPhone as well as the option of purchasing the full Mac version along with 220+ other apps at a reasonable price Setapp to acquire.
Setapp offers over 220 full versions of the app at a low subscription price
SetApp from MacPaw offers more than our previous app recommendations put together. Because the software subscription brings you from $ 8,99 a month over 220 apps as a full version with all updates and without advertising on the Mac. For the time being, you only install Setapp and then look for exactly the apps from the overview that suit you. On the Website of the offer you will already find all titles from the categories Maintenance, Lifestyle, Productivity, Mac Hacks, Developer Tools, Task Management, Writing & Blogging, Education, Creativity and Personal Finance listed. CleanMyMac X is there as well as VPN, news, graphics, video, text, multimedia and other solutions. Check it out ;)
After graduating from high school, Johannes completed an apprenticeship as a business assistant specializing in foreign languages. But then he decided to research and write, which resulted in his independence. For several years he has been working for Sir Apfelot, among others. His articles include product introductions, news, manuals, video games, consoles, and more. He follows Apple keynotes live via stream.