Shortly after the Apple Keynote 2016 kündigt to Instagram that the app will soon be able to further color spectrum of the iPhone 7 (Plus) cameras and displays will support. With the latest updates, these and other new features have now been activated for users. Among other things, the new functionality was advertised on Twitter; by the company's co-founder and CTO, Mike Krieger.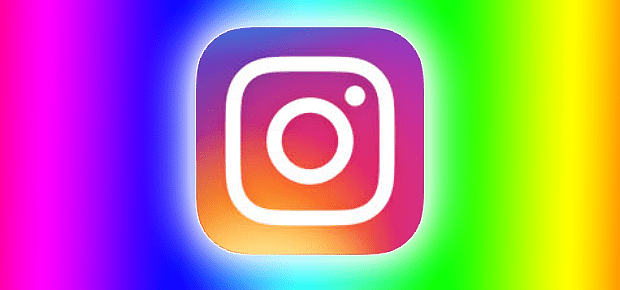 Instagram now supports a wider range of colors on iOS
"With Instagram you can easily capture and share the moments in the world. [...] discover profiles around the world who share things that are important to you. Join the community of over 500 million members and share the best moments of your day - the highlights and everything else.", So she official description the Instagram app. According to Mike Krieger, the CTO of Instagram, sharing pictures via iPhone 7 and iPhone 7 Plus is now possible with the broader color spectrum of current Apple smartphones and their camera sensors.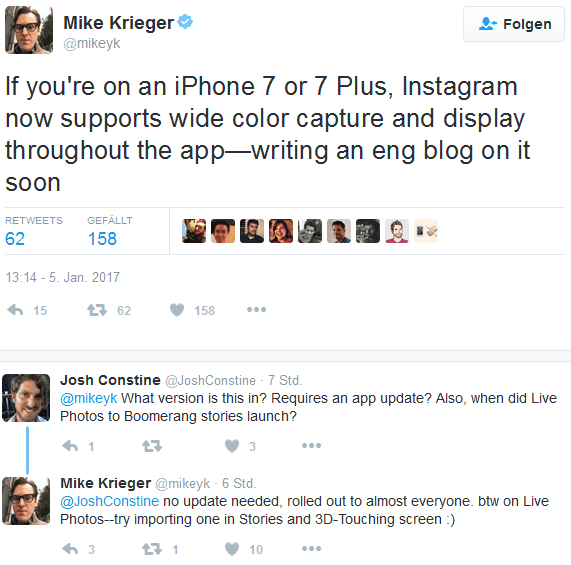 Promise not quite kept
Shortly after the Apple Keynote in September 2016, those responsible at Instagram promised that there would be an update towards color spectrum and iPhone 7 later in the year. The new year 2017 is not even a week old, but the update is still a bit late. Nevertheless: like it among other things engadget.com At the time, the iOS version of the app will now take and share photos, which will benefit from the wide and lively color spectrum of the iPhone 7 and iPhone 7 Plus.
Even more delivered than initially promised
Even if the "later this year" has become "the beginning of next year", there is reason to be happy - at least among the users of the current iPhone models and those who follow them on Instagram. Because the recorded live Photos can now be sent directly via Instagram Stories in Boomerang Photos being transformed ( ). All in all, you can look forward to more vivid and realistic photos in the future App looking forward.
What's your opinion? Have you already benefited from the new Instagram features? Feel free to leave a comment! :)
After graduating from high school, Johannes completed an apprenticeship as a business assistant specializing in foreign languages. But then he decided to research and write, which resulted in his independence. For several years he has been working for Sir Apfelot, among others. His articles include product introductions, news, manuals, video games, consoles, and more. He follows Apple keynotes live via stream.