Every now and then you get computers from relatives to be cremated. I always like to see what kind of model of the Apple product line the respective Mac actually is. To find out the model number, model name and other details such as factory memory and maximum memory expansion, visit the website http://www.chipmunk.nl/cgi-fast/applemodel.cgi use.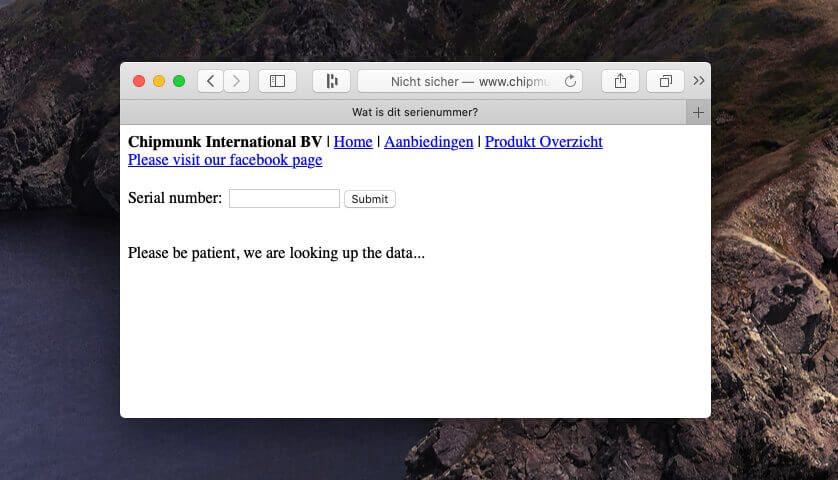 Where can I find the serial number on the Mac?
Incidentally, the serial number can be found on all Apple computers not only via the Apple menu, but also on a sticker hidden somewhere on the outside. As a rule, it is somewhat hidden to protect the "design".
Of course you can also find out the data via the Apple menu and the "About This Mac" item, but sometimes the computer can no longer be started and you cannot go this route without first installing a new system. In that case, the website mentioned above is quite helpful.
Apple has here also a support page, on which you can look up where you can find the serial number for every Apple product.
If you then have the exact Mac model, you can also use this data with the MacTracker app get more info like maximum expandability, the latest macOS compatible with Mac, and more.
Update 13.08.2020/XNUMX/XNUMX: Data query also works with iPhone and iPad
As a test, I just entered the serial number of my iPhone Xs in the Chipmunk.nl form and even for this device it throws out the technical data correctly. This means that you can use the service very well to check before buying a used device that the device is actually what was described in the advertisement.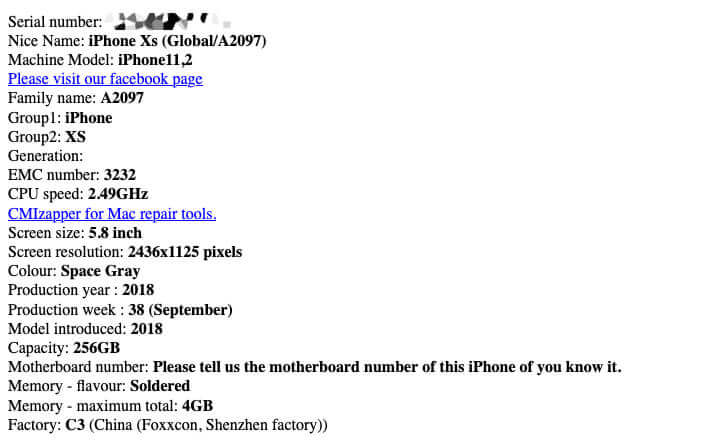 Fraud caused by false technical information
Sometimes - especially private - sellers mention some year of manufacture or model number that does not correspond at all to the Mac, iPad or iPhone that is to be sold. I would call this fraudulent, but once the money has gotten to the seller, you have trouble reversing the purchase.
Jens has been running the blog since 2012. He appears as Sir Apfelot for his readers and helps them with problems of a technical nature. In his free time he drives electric unicycles, takes photos (preferably with his iPhone, of course), climbs around in the Hessian mountains or hikes with the family. His articles deal with Apple products, news from the world of drones or solutions for current bugs.