It has already been hinted at in some magazines, and Sir Apfelot has already given it an article about it: Apple is likely to make major changes to the next MacBook Pro models beyond a visual overhaul and a faster CPU. The exciting thing about it: According to the rumours, there are some technical "steps backwards", which should be welcome for many users.
In addition to a fast Apple Silicon processor (M2?), People expect adjustments that sound as if Apple had made the wish list from the users and would now incorporate everything that we have wanted back since 2016:
MagSafe charging port
SD card reader
Touch bar out, F-keys in
HDMI / VGA output
USB-A port
more ports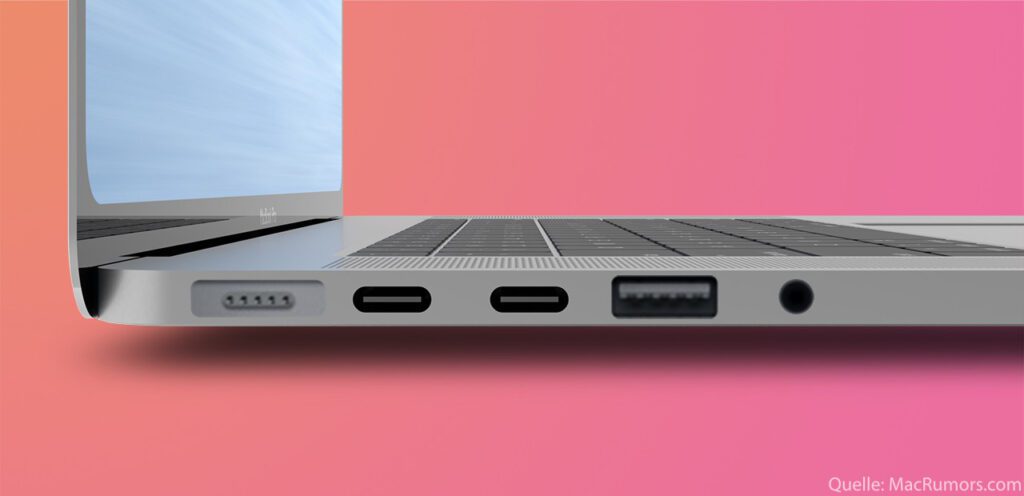 MagSafe - welcome back!
There are a few things on the list that I can easily imagine. The MagSafe magnetic connector was definitely a great thing and really innovative. If you want to have something like this on your MacBook again, you have to use third-party adapters like the magnetic iSkey USB C connector fall back on.
However, I am relatively certain that we can do without it in the future, as Apple will reintroduce the MagSafe connection on the MacBook Pro in 2021. I bet… ;-)
More ports - gladly!
Basically, I also find more ports a desirable thing - especially with the models that currently only have 2 ports, such as my 13-inch MacBook Pro. Technically, it would certainly also be possible to install this and do without a small battery part. The battery life of the M1 Macs is already so good that half an hour or an hour less would be a good exchange for a few more USB-C ports.
SD card reader - not necessary ...
Some people will certainly want an SD card reader back, as many cameras and 3D printers still rely on this type of data transfer. Personally, I rarely use SD cards and that's why I don't really miss the SD card reader in the MacBook. From my point of view, it would also be a step backwards to reinstall this port. Some cameras use TF cards and these are not supported under any circumstances - although they are technically superior to SD cards.
USB-A ports - obsolete ...
Sure, we all still use a lot of devices with USB-A connectors, but whenever I have to use USB-A connectors, I feel like I'm working with an antique. I feel the same way Micro-USB-Plugs that have already cost me a lot of nerves.
For this reason, I hope Apple doesn't make the mistake of coming back to USB-A again. I have to admit, I was very surprised that the current Mac Mini still has USB-A ports. Apparently I'm too far in the future. But: There could actually be people who need more USB-A ports and therefore it cannot be completely ruled out that Apple will still install such ports.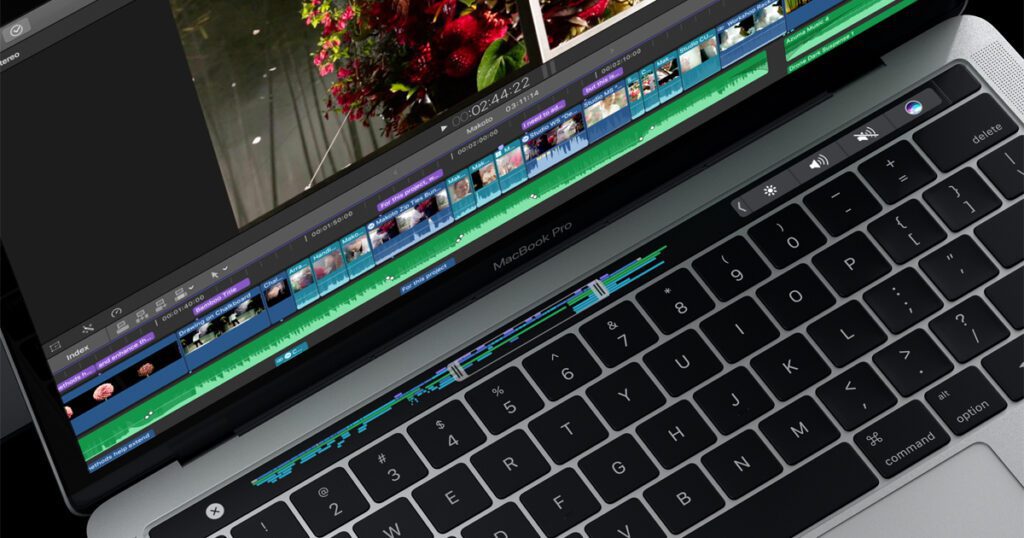 Touch Bar out - FINALLY!
I bought the first MacBook Pro with Touch Bar straight away and I have to say: It just annoyed me. Above all, the "soft escape key", which fortunately has been replaced by a real key in current models, has often deleted the text in a browser window form just because I touched the wrong touch bar when typing with one finger Touched the spot.
Even if the Touch Bar contains useful content here and there, I don't find it practical to use it. You always have to check what the Touch Bar is showing and decide whether there is something there that you can use at the moment. The time that I need for this is so long that I prefer to use the paths that I know are always there: I type the appropriate words or use the buttons on the screen.
Every F-key is more helpful than these technical bells and whistles. Especially since the Touch Bar has not undergone any further development in recent years. It was introduced and forgotten.
For this reason: Yes, please throw the Touch Bar out.
HDMI / VGA output
Of course, various people need a VGA output to connect their MacBook Pro to a projector and also a HDMI-Output would be appreciated by many people to avoid going through a hub or adapter. But I would be surprised if we see these ports again on the MacBook Pro.
VGA is absolutely outdated and modern projectors enable coupling such as AirPlay or at least via HDMI. But now we have various HDMI plug connections in practice and the chance that with the projector, which is usually not seen beforehand, you will be standing in front of an HDMI port that does not fit the existing cable is relatively high.
That is why you can hardly avoid a collection of adapters during presentations that you should always have with you. And there you can also pack a USB-C to HDMI adapter, which then enables the connection to the MacBook Pro.
If you work at home on the MacBook Pro and use an external monitor, you don't necessarily need an HDMI port anyway, because here you usually rely on a Thunderbolt dock, which in turn has an HDMI output.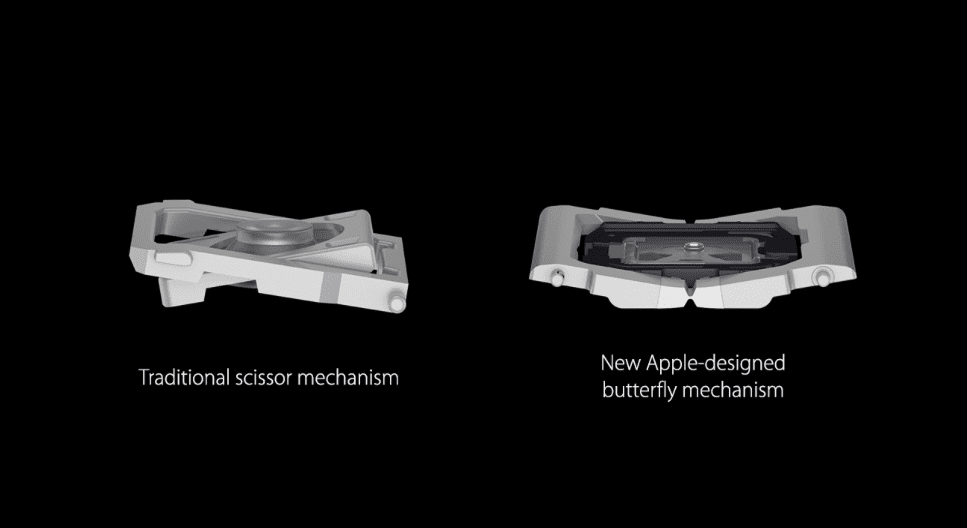 My conclusion: changes of any kind are welcome
Last year the Mac community was already happy that Apple finally moved away from the butterfly keyboard and installed the tried and tested scissor technology in the keyboards again.
This year we could see further adjustments to the MacBook Pro models, which are basically a step back, but still represent an improvement on the status quo.
I'm excited to see how many of the rumors will eventually find their way into the upcoming MacBook Pros. From my point of view, Apple's laptops can only benefit from changes - especially if you rely on proven technology.
Jens has been running the blog since 2012. He appears as Sir Apfelot for his readers and helps them with problems of a technical nature. In his free time he drives electric unicycles, takes photos (preferably with his iPhone, of course), climbs around in the Hessian mountains or hikes with the family. His articles deal with Apple products, news from the world of drones or solutions for current bugs.