I've been using the AirPods 2 for some time and I'm quite excited about the small earplugs - which you might also find mine AirPods 2 review can be found. Unfortunately, one thing has been bothering me for weeks that I was only able to get to the bottom of today: While the music in the AirPods is played at the set volume, Siri himself mumbles very quietly to himself.
When I set up a phone call in the moving car, I usually don't even hear who Siri has chosen to speak to. And there may be differences between my wish and the selection of Siri. That's why it's important to hear the audio feedback from Siri saying who's on the line.
Instructions: Adjust Siri volume
How it works is actually explained very simply: You get Siri to say a little something (for example with "Hey Siri! Tell me a joke!") And then change the volume on the iPhone, iPad or with the corresponding buttons Mac. If you press the buttons while Siri is speaking, you change the volume of Siri and not that of the music.
This "technology" is also known from navigation devices or navigation apps. But to be honest, I didn't come up with it and had to look it up at Apple myself.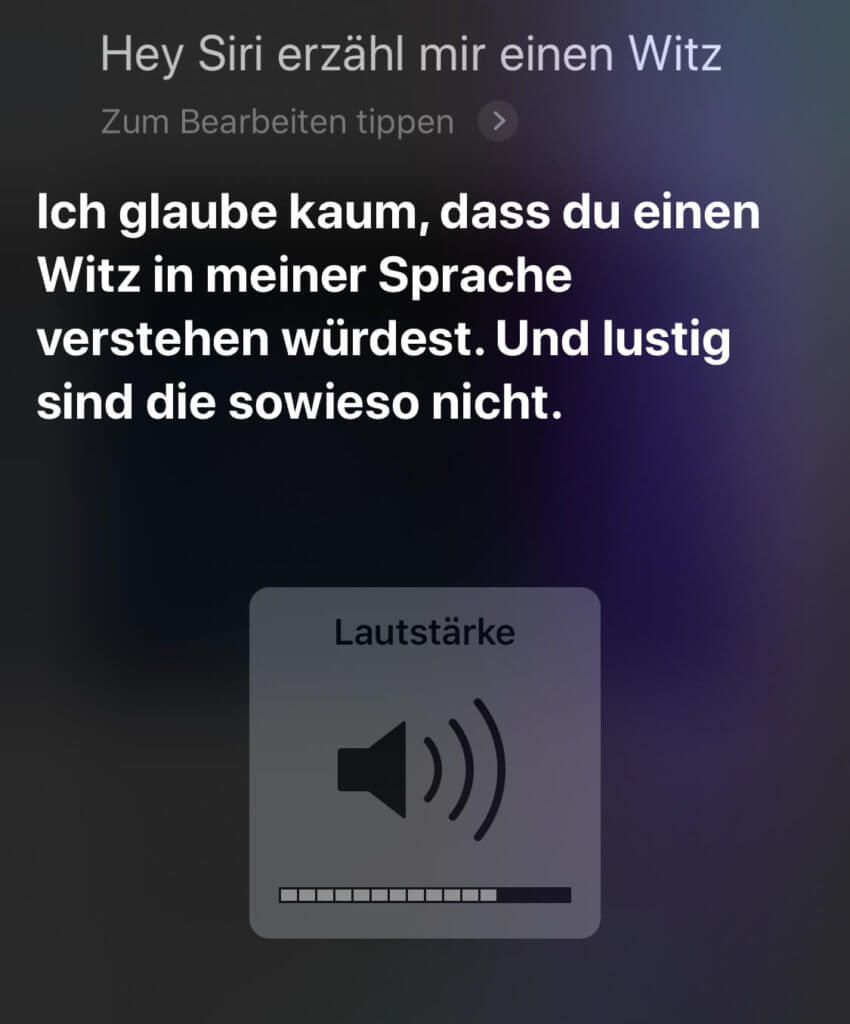 Apple support document explains how to adjust the Siri volume
Obviously there was an increased support volume at Apple, now that the new AirPods were released and other people besides me had the feeling that Siri was not speaking appropriately loudly. For this reason Apple has a support document called "How to change Siri volume"published that explains how to adjust the volume of the voice assistant without changing the volume of the music being played.
Jens has been running the blog since 2012. He appears as Sir Apfelot for his readers and helps them with problems of a technical nature. In his free time he drives electric unicycles, takes photos (preferably with his iPhone, of course), climbs around in the Hessian mountains or hikes with the family. His articles deal with Apple products, news from the world of drones or solutions for current bugs.