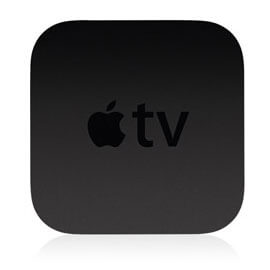 With older Apple TV models, the issue of Apple TV and stereo system could still be solved via the optical output. An en Toslink to coaxial adapter was used to branch off the audio signal. If you had a system with an optical input, you were even better off and could work directly with an optical connection cable.
However, the new Apple TV models have thrown a spanner in the works here and unfortunately only offer an HDMI output. Many users are overwhelmed with this when it comes to connecting the Apple TV to the stereo system.
Arguably the most elegant solution is to place two HomePods next to the TV and output the audio through the two HomePods - but of course that costs a bit and isn't necessarily the solution that some people who have long had a quality stereo with the TV connected.
For this reason, I would like to show you how to connect current Apple TV models to a hi-fi system using a cable.
Update 10.08.2022/4/XNUMX: Apple TV HD and Apple XNUMXK without optical output
As a reader just wrote to me, the Apple TV 4K and Apple TV HD no longer have a Toslink output. So you have to get the audio signal from the Apple TV somehow differently. Since there is only one left HDMIoutput, there is basically only one solution: An adapter that creates an HDMI socket and two cinch audio outputs from the HDMI socket.
For this purpose, there are HDMI audio extractor solutions that offer both an RCA output and an optical output next to the HDMI port. An adapter that you can even use for the Apple TV 4K is the VPFET HDMI Audio Extractor, which can even process a 4K video signal.
High-quality cinch cables from Oehlbach
I looked around for high-quality audio cables and ended up at the Oehlbach company. So if you are not necessarily looking for the cheapest, but are looking for a high-quality solution to connect the HDMI Audio Extractor to the system, you can try this Oehlbach cinch audio cable look at.
Apple TV remote app
A little tip for easier operation: Apple has a remoteApp, with which you can remotely control the Apple TV (ATV). Once you have released your iTunes library and made it available on the ATV, you can control the music remotely from anywhere – provided you have access to the local WLAN.
Jens has been running the blog since 2012. He appears as Sir Apfelot for his readers and helps them with problems of a technical nature. In his free time he drives electric unicycles, takes photos (preferably with his iPhone, of course), climbs around in the Hessian mountains or hikes with the family. His articles deal with Apple products, news from the world of drones or solutions for current bugs.
The page contains affiliate links / images: Amazon.de