I have just received another request from a customer whether I would have time in week 38 to make an appointment. So on to the Mac calendar (which is no longer called iCal) and take a look ... ah, there was something ... unfortunately the Mac calendar doesn't have any. Or is it?
Yes, of course it has – just not by default. You don't have to mess with any plugins or extensions from third parties, as some smartass writes, just go to the settings and check the box there: "Calendar" -> "Settings" -> "Advanced". Then check the "Show week numbers" box and you're done. From now on, iCal will also display the week numbers.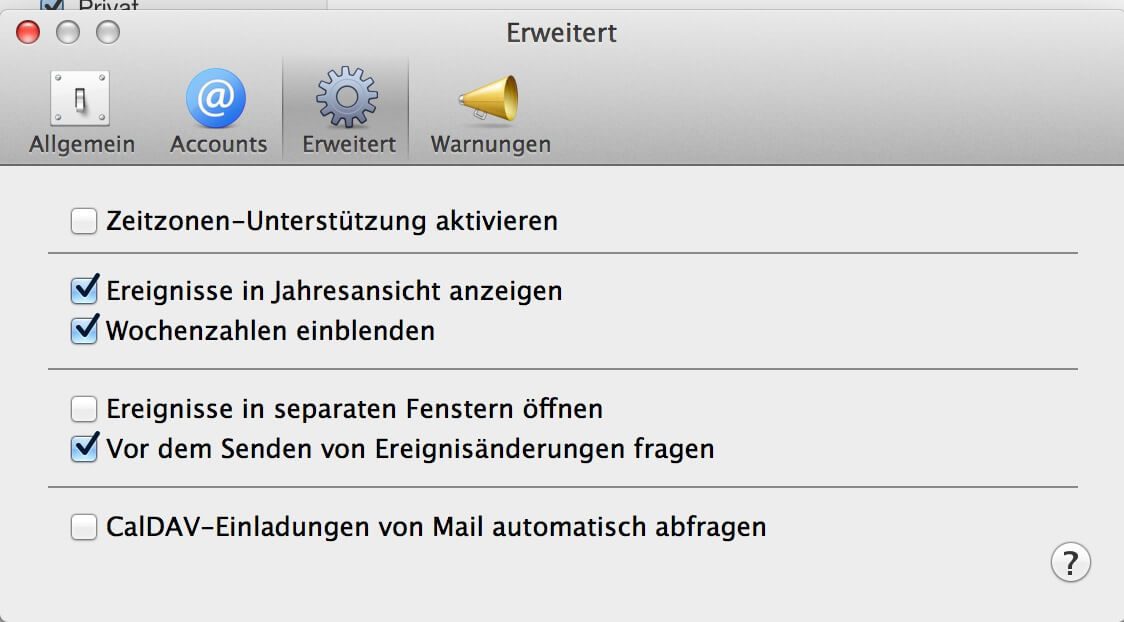 Jens has been running the blog since 2012. He appears as Sir Apfelot for his readers and helps them with problems of a technical nature. In his free time he drives electric unicycles, takes photos (preferably with his iPhone, of course), climbs around in the Hessian mountains or hikes with the family. His articles deal with Apple products, news from the world of drones or solutions for current bugs.