Today was the big day again when the time ran out Summertime has been converted. And promptly some clocks still surprise me with the wrong time. I thought that in the meantime all devices with WLAN would update themselves and switch to the correct time, but even my Fritz! Fon MT-D does not have the correct time for me today - although it is connected to the Fritz! Box.
Update to the Fritz! Fon C6 and the Fritz! Box 7490
I just got the message from my reader Werner that he didn't get any further with the instructions here. He has a Fritz!Box 7490 and a Fritz!Fon C6 in operation and then eventually contacted AVM Support. They had the solution: Disconnect the Fritz!Box from the power supply for a few seconds and start it again. After that, Werner's date and time were also set correctly. True to the motto "Have you tried switching it off and on again?".
Instructions: How to set the date and time
So as not to drag on the article unnecessarily: There is no menu item in the Fritz! At first I thought that this might be done via the Fritz! Box, but no, it is still quite stone-age how to change the time on the MT-D - with a code that you enter on the telephone keypad.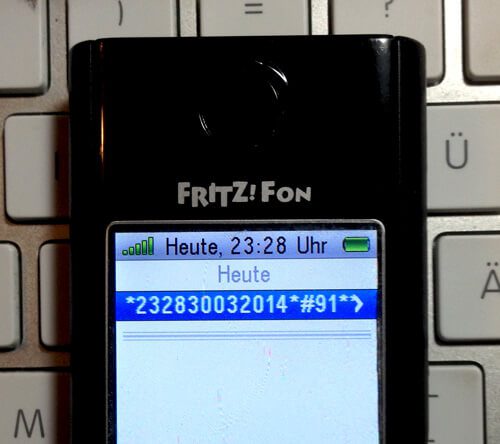 The structure of the code is as follows: # 83 * HHmmDTMMJJJJ * # 91 **
In my case, the required entry was: Phone code: # 83 * 232830032014 * # 91 **
This then leads to the fact that the Fritz! Fox is switched to March 30.03.2014, 23 and the time of 28:XNUMX pm.
In this sense:
Happy summer time!
Jens has been running the blog since 2012. He appears as Sir Apfelot for his readers and helps them with problems of a technical nature. In his free time he drives electric unicycles, takes photos (preferably with his iPhone, of course), climbs around in the Hessian mountains or hikes with the family. His articles deal with Apple products, news from the world of drones or solutions for current bugs.