Can you use Magic Mouse and Magic Trackpad at the same time on the Apple Mac? - I was asked this question by a reader. The simple answer is: Yes, you can connect both input devices to the same Mac, iMac or MacBook via Bluetooth. If you would like something cheaper, you can also couple other mouse models and trackpad versions (e.g. Logitech T651) to the computer at the same time and incorporate the respective advantages into the workflow.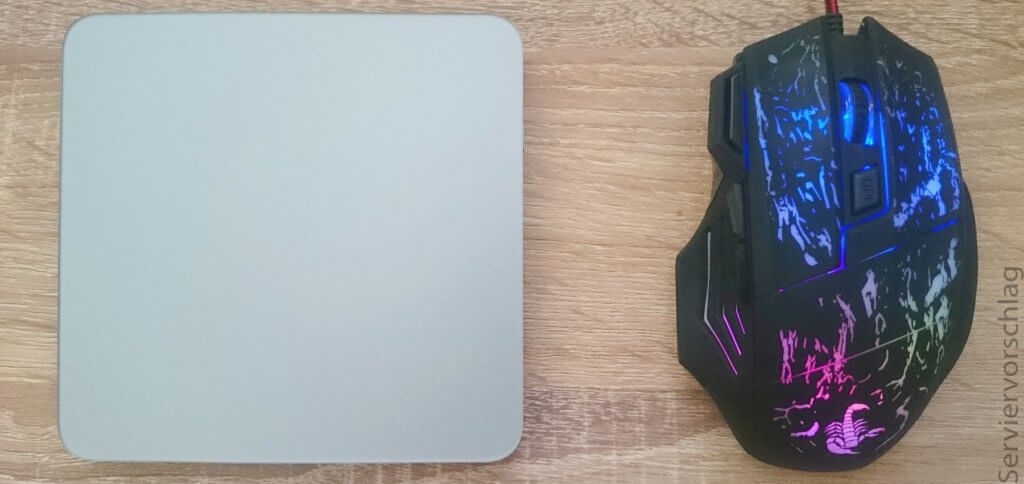 Yes, you can use Magic Mouse and Magic Trackpad at the same time!
Both devices establish contact with the Apple computer via Bluetooth and are no obstacles to each other. You shouldn't expect two mouse pointers when used in parallel, but switching between mouse and trackpad on the fly is possible - with the same cursor. The precision of the mouse and the many gestures of the trackpad can be combined with one another. Because where the Magic Mouse only recognizes six gestures in addition to a left-click (without right-clicking and scrolling, there are only four), the Magic Trackpad recognizes a total of 15 gestures. An overview of the multi-touch gestures on both devices is available from Apple Support: Document HT204895.
Why use two cursor input devices in parallel?
I have to admit: When I read the question for the first time, I briefly doubted the added value that the simultaneous use of Magic Mouse and Magic Trackpad on the Apple Mac should bring. But then I mentally moved away from the more keyboard-heavy office work with texts, websites, WordPress and search engines. And with the help of a little imagination and a little more Google, I then really came across areas in which both can be used sensibly and for a better workflow:
Design and image editing: mouse for precise cursor control; Trackpad for zoom, rotate, scroll and system commands
Film and video editing: mouse for precise work in the video and audio tracks; Trackpad for menus, libraries, zoom and control panel
Music and audio processing: Whether audio effects, podcasts, radio broadcasts or instrument recording, mixing and mastering - advantages can also arise here
Research and editing: Scroll and page through documents and websites with the Magic Trackpad and edit text or images with the Magic Mouse
Certainly many other areas that I have not considered
Recommended reading: Audacity Manual - Tips for Books and Video Tutorials
Use Magic Trackpad and Magic Mouse at the same time - what do you think?
Would you use the Magic Mouse and Magic Trackpad Mac accessories at the same time or would you rather stay with one hand on the mouse and keyboard? Maybe you switch between the input devices every day or just use one while the other's battery is charging? Feel free to leave comments on the topic if you want to share your opinion or experience;)
After graduating from high school, Johannes completed an apprenticeship as a business assistant specializing in foreign languages. But then he decided to research and write, which resulted in his independence. For several years he has been working for Sir Apfelot, among others. His articles include product introductions, news, manuals, video games, consoles, and more. He follows Apple keynotes live via stream.