With the so-called "Search Ads", Apple enables app developers to place advertising in the App Store. The advertisements can be displayed in the Today tab as well as in the search and under product pages. In addition to individually adaptable campaigns for a wide variety of budgets, the people or companies placing the advertisement should also be able to benefit from general user data.
The target group can be adjusted by specifying age, gender, device type, location, day and time. Financially strong companies that can afford a broad campaign have an advantage – and this is where online casinos recently came into play.
Extensive information on Apple Search Ads
"Promote your app exactly where it matters most", it says Apple's landing page on the topic of search ads. It shows how up to 600 million users per week can be reached via the App Store and its new advertising opportunities. "New" is relative and refers to the advertising that was introduced in Germany and other countries this year.
Other countries and regions have had to deal with this for several years. The offer is designed to be tempting for developers and several buttons lead to further information and to the start of their own campaign.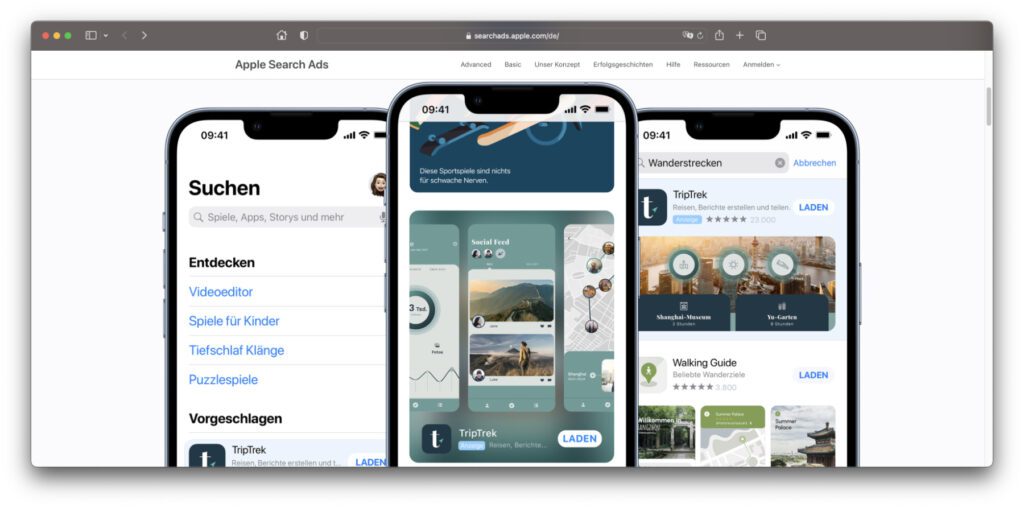 Potential for conflict: Casino advertising, Apple and users
Numerous lawsuits were filed with the smartphone giant Apple over the expanded advertising opportunities in the App Store. It is primarily about advertising for gambling offers, which users have been shown very inappropriately on several occasions. But how falls Apple's response on the casino advertising allegations?
Well, for now, the ads for casino apps and other gambling promotions have been "paused". It is now possible that the regulations for certain advertising content will be adjusted - for example, advertising for casinos, betting and the like could only be played out in the period from 22 p.m. to 00 a.m. Or a general ban will be drawn up.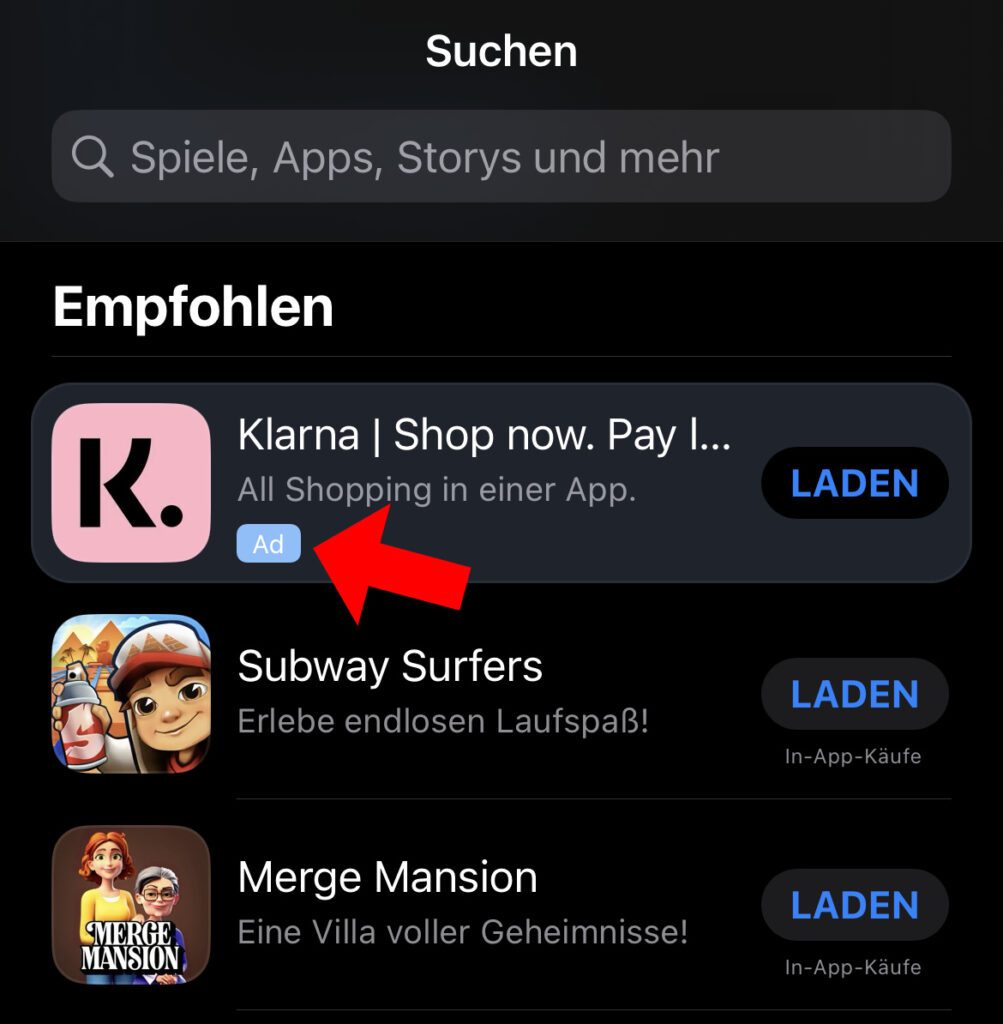 Users actually trust in secure Apple technology
Apple often presents itself as a company whose technology means you don't have to worry about personal data and its security. Whether iCloud, Apple Pay, App Store or other services - with the iPhone, the Mac and other devices Cupertino one should be sure. This is also shown by a comparison of Apple Pay and Apple PayPal Use.
However, when it comes to large parts of the user community, security should go beyond their own data and files. Advertising for casino apps and other online gambling is not necessarily considered safe as it lures people to offers that can get really expensive and addictive.
The pros and cons of personalized advertising
Now one could argue that a way out of inappropriate advertisements is the use of personalized advertisements. However, this would mean that more personal data than just age, gender and location would be used to select the "right" advertisements.
If you want to try it out or make sure that personalized advertising is disabled, then look at on the iPhone Settings -> Privacy policy -> Apple advertising or on the Mac at System Settings -> Security & data protection -> Privacy policy-Tab -> Apple advertising in the menu. Here all information about it.
After graduating from high school, Johannes completed an apprenticeship as a business assistant specializing in foreign languages. But then he decided to research and write, which resulted in his independence. For several years he has been working for Sir Apfelot, among others. His articles include product introductions, news, manuals, video games, consoles, and more. He follows Apple keynotes live via stream.