The developers of Serif have rolled out version 1.9 for the Affinity programs (Photo, Designer and Publisher). The update is available to all users free of charge. After updating Affinity Photo, I also saw that free additional content was available for download. How you do the update to Affinity 1.9, what advantages it offers, what content you can expect and what else you should know about the apps, I have put together for you in the following.
Current promotion: Affinity apps 90 days free + 50% discount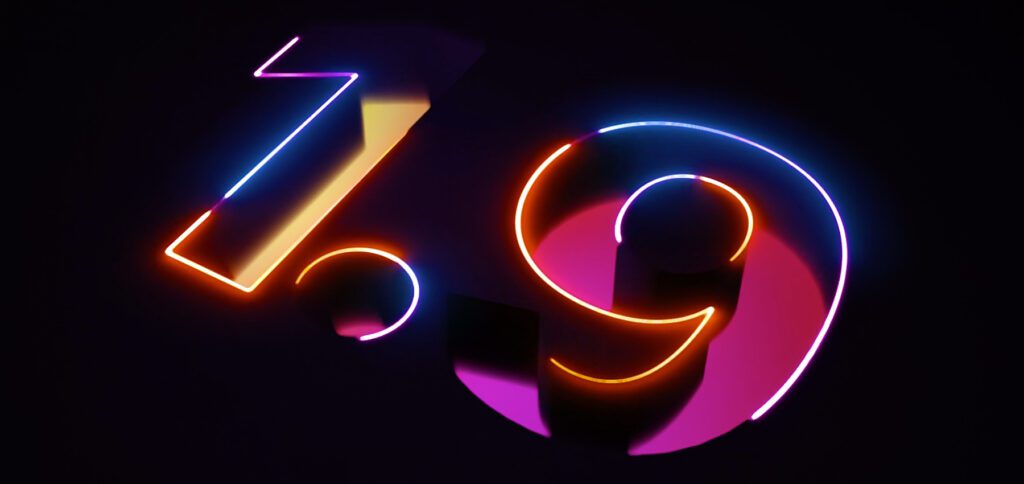 Affinity 1.9 - Photo, Designer and Publisher update
Since I'm currently only using Affinity Photo, I can't say that much about the other two apps. The update to the current version should run the same for all three programs on the Apple Mac. It only makes a difference whether you got it from the Mac App Store or from the developer's website. Here are the individual approaches:
Mac App Store: Opens the app's page and then clicks on "Update"
Affinity Store: The app should check the update option itself; you can manually search for updates via the main menu
Detailed information (also for iPad and Windows PC): Support document on the subject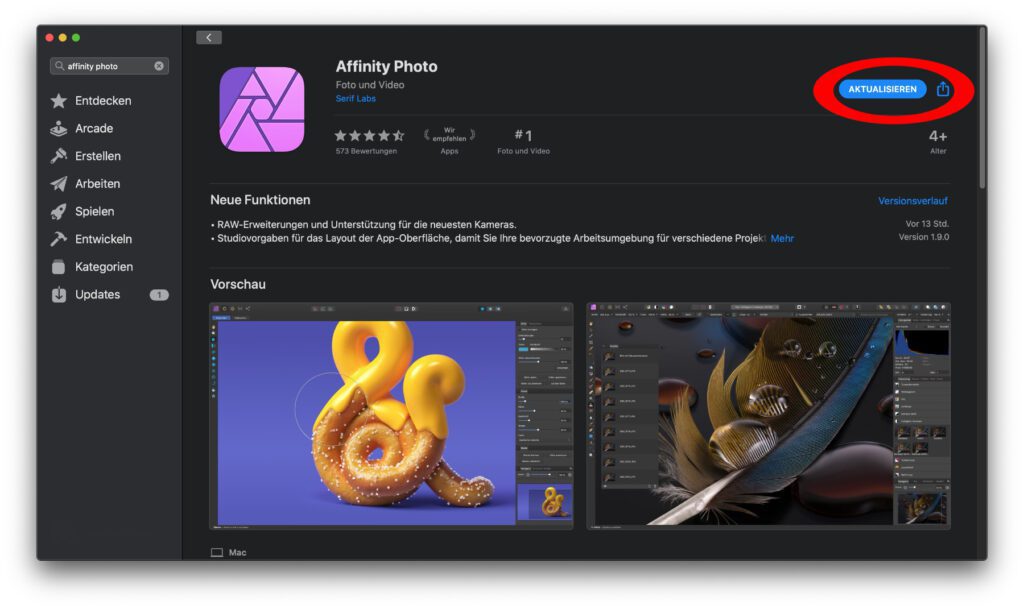 What does Affinity Photo 1.9 bring to the Mac?
The following points are listed as new features and improvements in version 1.9 of Affinity Photo:
RAW extensions and support for the latest cameras
Studio specifications for the layout of the app interface so that you can set up your preferred work environment for various projects, save it and call it up again at any time
Management of linked images and resources
Extended options for path texts
Editing reserve channels as layers
New mixing mode "Division"
PDF transfer for a faithful representation of PDFs when exporting your documents, without having to install embedded fonts
Magnetic alignment to boundaries of a pixel selection
Create brushes from the current pixel selection
Elliptical selection frames are automatically created from the center point
Configure the colors for the margin
Scaling the placement for all placed files - including resetting the scaling to 100%
Enter numbers for gradation curves
Blending modes for masking layers
Live filter levels for Liquify effects
Link layers
Pattern layers
Advanced stacking options for astrophotography
Sync the content purchased in the store
Benchmark function for performance tests of your device
Filters for masks
Lots of other enhancements and fixes
What does Affinity 1.9 bring to the designer and publisher?
As already mentioned above, I am currently not using these apps and therefore cannot really report much. But of course you can also view the improvements and new features in Affinity Designer 1.9 and Affinity Publisher 1.9 in the Mac App Store or on the corresponding Serif website:
Free additional content for Affinity Photo on Mac
After the update on my MacBook Pro, I was offered the option of downloading additional content for free and with a comprehensive (commercial) license. This option is available to all users who have an Affinity ID - i.e. an account with the software provider.
If you don't have one yet, you can create it for free. And the additional content can already be downloaded. For Affinity Photo under macOS, these are overlays for fog (20 pieces), rain (20 pieces), rainbows (35 pieces) and snow (60 pieces). What you get for the other apps and what bonuses there are on the iPad will be shown on the last linked info page for Affinity 1.9.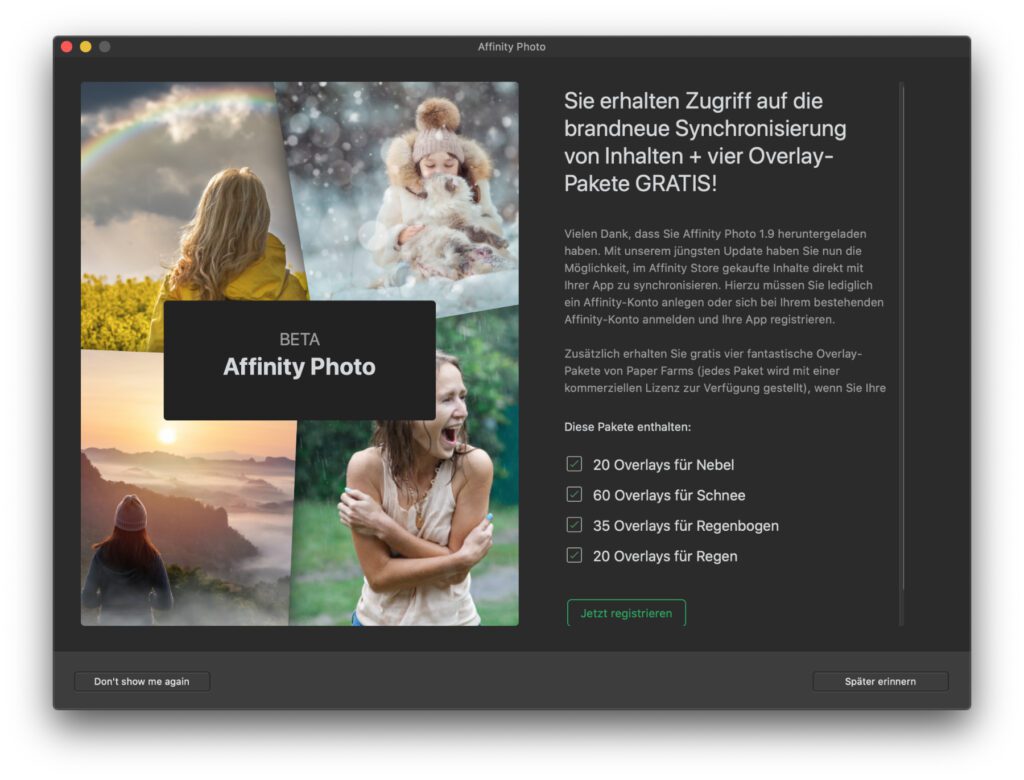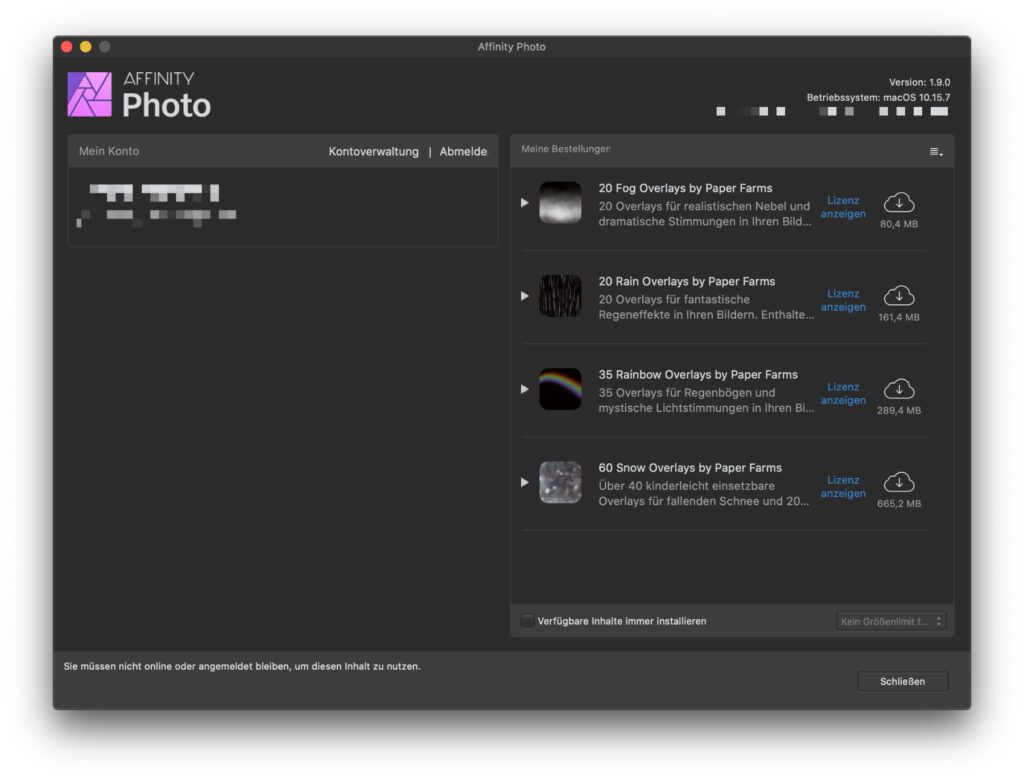 After graduating from high school, Johannes completed an apprenticeship as a business assistant specializing in foreign languages. But then he decided to research and write, which resulted in his independence. For several years he has been working for Sir Apfelot, among others. His articles include product introductions, news, manuals, video games, consoles, and more. He follows Apple keynotes live via stream.