Today doesn't just appear Mario Party Superstars for the Nintendo Switch, but also Age of Empires IV for the PC. The popular real-time strategy series, the first part of which was released in 1997, has shaped an entire genre. The second part, released in 1999 for Windows and 2001 for Mac, is still played competitively and streamed on Twitch today. We fans prefer to cover up the cloak of silence about the third part and are pleased that the fourth part, announced in 2017, is finally coming out today. Age of Empires IV is based on the second part, but has been renewed and supplemented in many aspects.
TL; DR: Get the download code for Steam and Microsoft Store here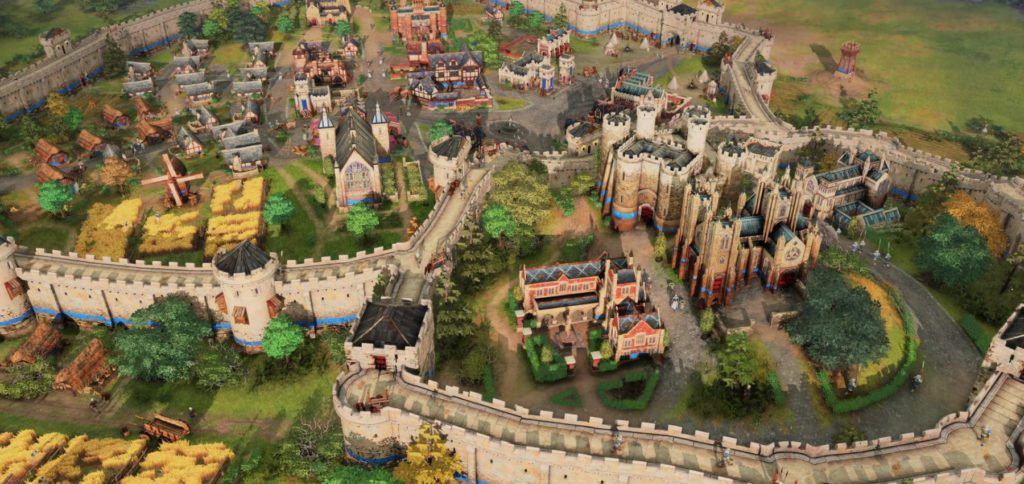 Age of Empires IV - Campaigns, Multiplayer, 4K Graphics and More
Age of Empires IV lets you experience 500 years of history in four different campaigns. These are in turn divided into 35 missions. The whole thing can z. B. play as a tutorial to get to know the eight civilizations as well as their properties and units. But there are also actual tutorials that help beginners in particular to get started with real-time strategy.
For fans of the note: In addition to new units, there is now the option of choosing one of two special developments (through so-called landmarks) when ascending into a new era. In addition, units can now hide in the forest. If you want to start playing today, you can with this link get the download code. This means that the new game can be admired directly in 4K.
33,00 EUR
Microsoft Age of Empires IV (code in box)
Age Of Empires 4 is playable in Germany from October 28.10.21th at 17.00 p.m.
Redeem this code at GetAgeOfEmpires4 and then make a selection: A digital code will be emailed ...
Four campaigns with thirty-five missions spanning 500 years of history
Age of Empires IV world editor can only be used from 2022
The world editor, in which you can create your own maps, scenarios and missions, will probably only be available from the beginning of 2022 - enough time to get acquainted with everything you can then build. Whether there will be more updates over time, such as more civilizations and more campaigns than DLCs, is still pending. But it is to be expected.
As of today, however, 4K graphics with HDR are available. In addition, the new buildings, mechanics, animations and processes. And did I already mention that archers can now be stationed on ramparts or walls? If you like Age of Empires II, you will surely have fun with Age of Empires IV. What do you think about it? Feel free to leave a comment.
After graduating from high school, Johannes completed an apprenticeship as a business assistant specializing in foreign languages. But then he decided to research and write, which resulted in his independence. For several years he has been working for Sir Apfelot, among others. His articles include product introductions, news, manuals, video games, consoles, and more. He follows Apple keynotes live via stream.
The page contains affiliate links / images: Amazon.de