After Apple presented the new "Photos" app at WWDC, it became known almost at the same time that the further development of iPhoto and Aperture would be discontinued. While amateur photographers who have built on iPhoto will certainly not have any problems with the switch to "Photos", it should be a switch for professional photographers if they have to use another software alternative to Aperture in the future. Of course you can continue to use Aperture, because it will also run under [Mac OS X Yosemite-> mac-os-x-yosemite], but the software is already so outdated that we can only recommend a change.

Free and paid Aperture alternatives
Adobe Photoshop Lightroom
For most, moving to Adobe Photoshop Lightroom software will be a good alternative. This tool not only offers excellent photo management with geo-data, tagging and the like, but also offers extensive options for editing photos. It is not for nothing that many professional photographers have been working with this sophisticated software from Adobe for a long time.
You can buy Adobe Photoshop Lightroom either as a purchase version (currently Lightroom 5) for just under 110 EUR on Amazon as a download for Mac and Windows or just download the monthly subscription model from Adobe set, which offers a bundle of Photoshop and Lightroom for just under 12 EUR a month. The advantage of the subscription model is that all future updates are included in the subscription. You also get access to the "Creative Cloud", which among other things enables the photos to be synced into the Adobe Cloud and then edited with Lightroom mobile on the iPad.
If you can't make friends with Adobe products, you also have a few other options for managing your photos. I would like to present some alternatives here. Most of them stick to a brief description as I haven't tried the software.
Corel AfterShot Pro 2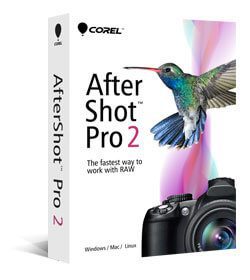 AfterShot Pro software may still be known to some as "Bibble". The new version of Corel enables a complete RAW workflow, supports 64-bit and offers non-destructive image processing. The software is also incredibly fast. A trial version can be found on the Website load. You can buy the software for just under 70 EUR on Amazon as a PC & Mac bundle.
Iridient Developer

The Iridient Developer software is particularly good at developing RAW data. At the Manufacturer's website But you can already see that the company doesn't necessarily value a pretty UI. With a price of 75 USD, the range of functions is a bit small in my opinion. Photo organization is not included, but you can use batch processing to process a whole bunch of RAWs in an emergency.
Darktable
The open source software Darktable is certainly not one of my top favorites that I would use as an alternative to Aperture or Lightroom, but for people who don't want to spend money, Darktable may still be a test object. The software is a bit slow, but it can also edit RAW files and edit photos non-destructively. You can also collect and manage your photos and even organize them better with filters and collections. Darktable is available in German and also for Mac OS X. In terms of performance, however, you shouldn't make a comparison with competitors like Adobe Lightroom ... that would certainly be a bit unfair with open source software.
Silkypix Developer Studio Pro
With a purchase price of almost 200 EUR, the photo software Silkxypix Developer Studio Pro 6 is certainly not only aimed at amateur photographers. A trial version is unfortunately only available for version 5. But you can download it load on the manufacturer's page. There is a Windows and a Mac version of the program. I couldn't find a special feature, but there is not only photo editing but also a photo organization option.
The features that one on the website, are basically the same as some of Lightroom's features, but with the exception of things like brush corrections. In my opinion, the high price speaks against this software, which at EUR 200 is almost twice as expensive as Adobe Lightroom.
DXO Optics Pro
With DXO Optics Pro 9, you get a tool that runs under OS X and Windows and is committed to the automatic image optimization of RAW and JPEG files. The standard version costs at Amazon around 95 EUR and is suitable for all digital cameras that do not have full-frame sensors. For full frame cameras this is Elite version for about 70 EUR surcharge necessary. The software offers presets and a lot of automatic corrections that get amazing things out of the photos. The customer ratings on Amazon also press very many 5 star reviews real enthusiasm.
Photo management is also included in DXO Optics Pro. But if you prefer to manage your photos in Lightroom, DXO Optics Pro offers the option of integrating it into Lightroom so that you can manage your photos with Lightroom, but optimize them with DXO Optics Pro. On the DXO website you can find some before-and-after photos and notes on Lightroom integration.
Nikon Capture NX-D
With the tool Nikon Capture NX-D, Nikon only introduced its image processing software and its RAW converter at the beginning of 2014. For a few days the software has also emerged from the beta stage and available in version 1.0.0. The software can be downloaded free of charge and is also available for the Mac. The focus here is probably on photo editing, because the organization of photos is only addressed rudimentarily. But there is probably the possibility to filter the photo collection by tags, camera names and the like.
Canon DPP 4.0
With DPP 4.0, Canon also offers a RAW converter, which also enables "easy" image management with ratings and folders. With DPP, users of a few Canon cameras will be particularly happy, because only a few Canon DSLRs are mentioned in terms of compatibility: "EOS-1D X, EOS-1D C, EOS 5D Mark III, EOS 6D". You can do the software from Canon's support site for free, but you need a serial number of a supported Canon camera to download. This software cannot be counted as an alternative to Apple Aperture or Adobe Lightroom.
Photo Mechanic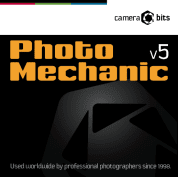 Some people are excited about the software Photo Mechanic from camera bits. The look takes getting used to, as you can see straight away that it is not a native Mac app. The user interface is not very nice, to put it diplomatically. The software is extremely fast, but not that intuitive. Before you shop for the full version for 150 USD, you should try the trial version. ;-)
Lightzone
The free software Lightzone is also available for the Mac. The Programmer's website I would classify as "unreasonable". When I work with photos, I honestly expect an appealing interface design, which I would definitely miss here. For the sake of completeness, I still wanted to list the software in the collection here.
Capture One Pro
The software is not cheap Capture One Pro 7 from Phase One. On the website, the company advertises nothing less than "the world's best RAW converter". You can find the full version (MAC / PC) for over 200 EUR on Amazon, but can also download a test version from the manufacturer's website. The main focus of the tool is on RAW development, but since the new 7 version there is also an integrated image management that has integrated star ratings, folders and filters. If you only want to click the RAW development as a Mac app, you will find the slimmed-down version "Capture One Pro 69 Express" for 7 EUR.
Conclusion from my point of view
I am still an avid [Adobe Photoshop Lightroom-> adobe-lightroom-download] user. The tool is very extensive in terms of functions, but can also be operated intuitively without special knowledge. I'm certainly not a professional user, but I often have a lot of photos to sort and use Lightroom's filter options, ratings and collections. Editing the photos is also extremely easy. With just a few movements of the sliders, you can achieve enormous improvements to the photos and achieve your goal much faster than using Photoshop, for example.
Then there are the many options for outputting the photos. You can order prints and photo books directly from Lightroom, create web galleries including HTML code and of course share your photos on social media or on photo services such as Flickr.
I haven't gotten into the subscription model yet, but the one mentioned above Lightroom 5 single user license for a little more than 100 EUR is more than sufficient for me and also my recommendation.
-

Jens has been running the blog since 2012. He appears as Sir Apfelot for his readers and helps them with problems of a technical nature. In his free time he drives electric unicycles, takes photos (preferably with his iPhone, of course), climbs around in the Hessian mountains or hikes with the family. His articles deal with Apple products, news from the world of drones or solutions for current bugs.