If you want to cancel Amazon Prime and thus end your membership or your Amazon Prime trial membership, then you've come to the right place. Here you can find out how to get Amazon Prime Delivery, Amazon Prime Music, Amazon Prime Video and the rest of them under the name Amazon Prime terminates the services offered. You don't have to write a paper notice to Amazon or send a formal email. All you have to do is log into Amazon and follow the steps outlined below.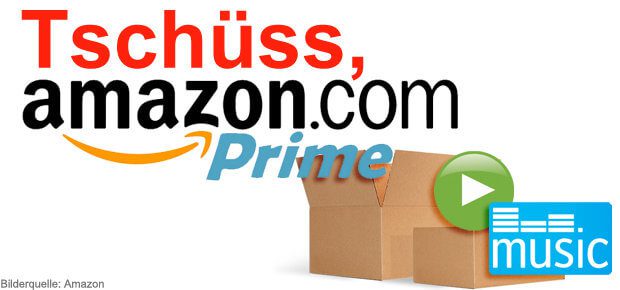 Cancel Amazon Prime
So the first thing you do is go to the Amazon website and log in with your login details. Then the further steps are as follows:
Click on Your membership in Amazon Prime (or on this link)
Alternatively, go this path in the menu of the Amazon page: My Account -> Settings -> Account settings -> Manage Amazon Prime Membership
Then click on the corresponding page terminate membership
Now you have to confirm again that you want to cancel the Amazon Prime membership
You then have two options: Either you cancel all services immediately and have the remaining period paid out or you let the subscription expire at the next possible date and use the advantages of Amazon Prime until then. You can find even more information about canceling Amazon Prime at official support page of the mail order company.
Cancel your Amazon Prime trial membership
If you don't want to cancel a full-fledged paid subscription, you want to cancel Amazon Prime Trial membership then you also go to the account settings described above. There you click instead of terminate membership on Do not extend. Once this is done, you can use the Amazon Prime trial month until the end; only then do the advantages automatically expire, the streaming offer for films, series and music, express delivery and so on. After that, however, you can be sure that the Amazon Prime membership will not be continued for a fee.
Amazon Prime new releases
Have you informed yourself as a precaution so that you can now use Amazon Prime Video free of charge? or maybe you want to switch to Netflix or Maxdome? Then you might be interested in the new releases coming up with the individual streaming services ... How do you find them, tell you this guide. If you have any other questions or suggestions about Amazon Prime or similar topics, please leave a comment;)
After graduating from high school, Johannes completed an apprenticeship as a business assistant specializing in foreign languages. But then he decided to research and write, which resulted in his independence. For several years he has been working for Sir Apfelot, among others. His articles include product introductions, news, manuals, video games, consoles, and more. He follows Apple keynotes live via stream.