Anker, the well-known manufacturer of various types of charging technology, today presented its PowerIQ 3.0 technology. This is a new generation of proprietary fast charging chips, which make the USB-C ports of corresponding chargers compatible with both Qualcomm Quick Charge 3.0 and Power Delivery. USB-C Power Delivery is used, among other things, for the fast charging function of current iPhone models. The first charger with Anker PowerIQ 3.0, a USB-A and a USB-C port and a total of 60 W power is the PowerPort + Atom III (2-port).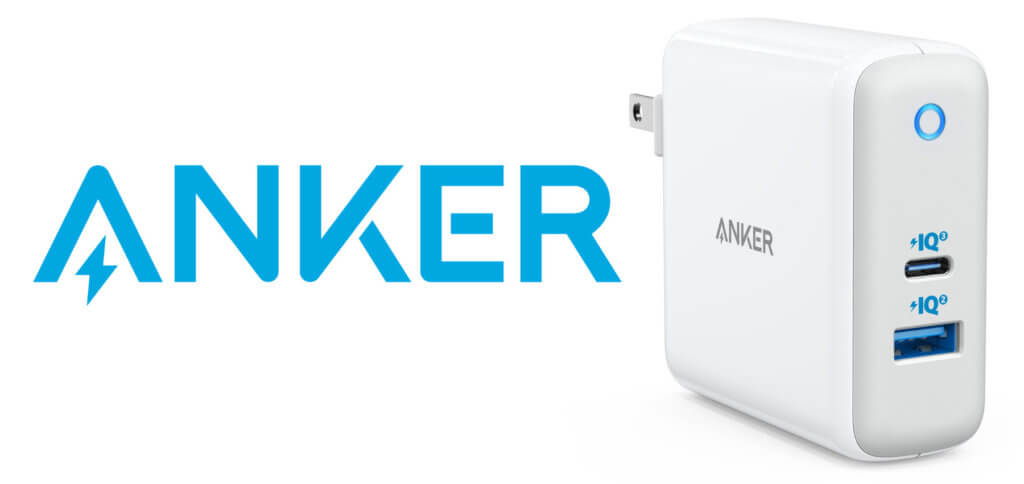 Anker PowerIQ 3.0 for faster charging
Anker PowerIQ 3.0 as the latest generation of chips in Anker chargers ensures that the best charging power supported by the device is not only selected automatically. But it is also even more space-saving than the previous solutions. One of the reasons for this is that so-called GaN semiconductors are used instead of silicon. GaN refers to the material gallium nitride - I already know about its use in space-saving but powerful chargers in this post reported. Steven Yang, CEO of Anker Innovations, also points out the advantages of the new technology:
Fast-charging mobile devices is now faster than ever thanks to USB-C, but the industry is becoming increasingly fragmented as manufacturers choose different fast-charging protocols for their products, creating confusion. With PowerIQ 3.0 we have developed a new generation of chargers and batteries that can communicate with all of these protocols so that they can identify any device and charge it quickly. For the first time, customers only need to rely on a single charger to quickly charge all of their devices.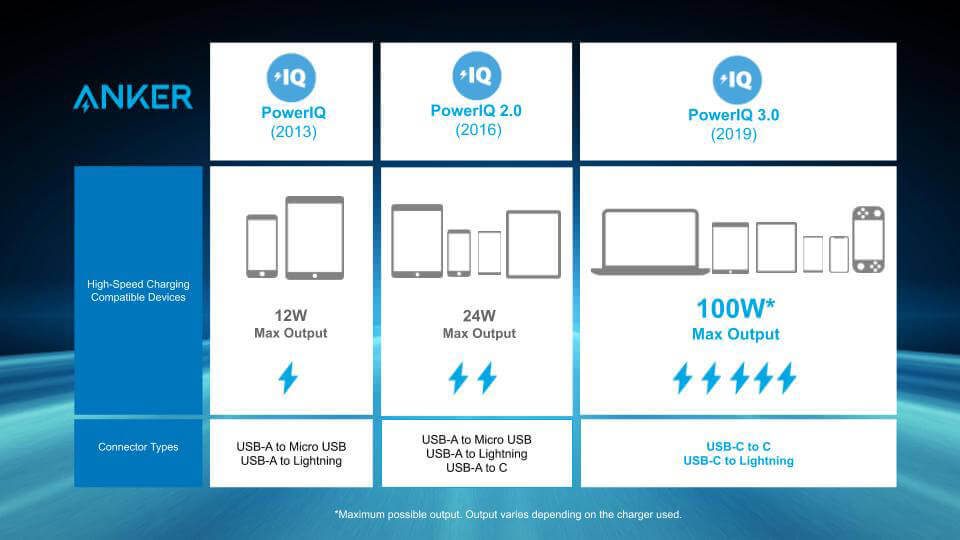 First device: Anker PowerPort + Atom III (2-Port)
The Anker PowerPort + Atom III charger with two USB ports will be available in Germany and Austria at the end of May 2019. The 60-watt charger is said to be 15% smaller than the 60-watt charger from Apple that is offered for the MacBook. Here are the most important technical data so that you have an overview:
Manufacturer: Anker
Model: PowerPort + Atom III
Dimensions: 10,7 x 6,9 x 2,9 cm
Input: 100 - 240V ~ 1.8A 50 - 60Hz
USB-C PowerIQ 3.0 output: 5V⎓2.4A / 9V⎓3A / 15V⎓3A / 20V⎓2.25A
USB-A PowerIQ 2.0 output: 5V⎓2.4A / 9V⎓1.66A / 12V⎓1.25A
Total power: 60W
Special feature: GaN semiconductors in the chip instead of silicon
Market launch in Germany and Austria: end of May 2019
Estimated price (at Amazon): 45,99 euros
Suitable for: Anker Powerline II (MFi-certified USB-C to Lightning charging cable)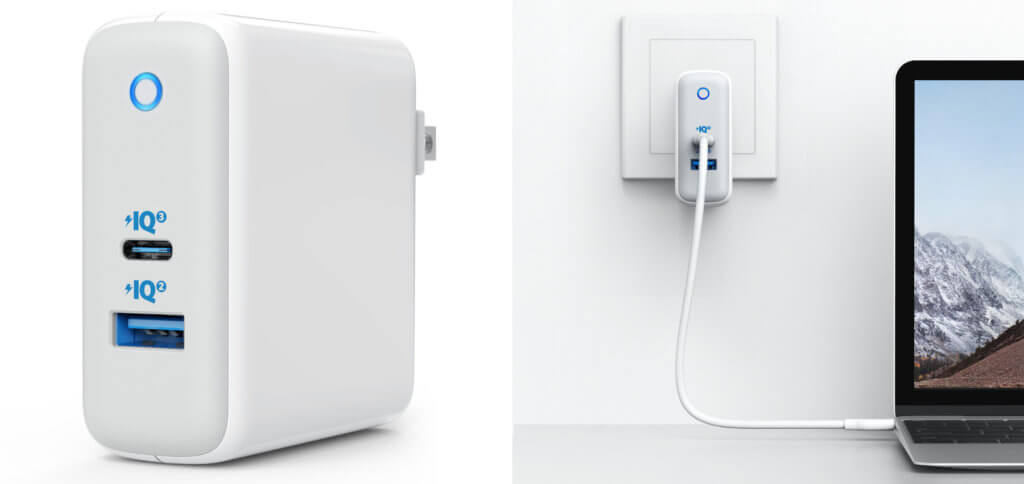 In addition to this charger, other products with Anker PowerIQ 3.0 are also planned for 2019 - according to the above statement, in addition to chargers, also power banks. According to the manufacturer, details will be announced in the coming weeks. Even more powerful chargers, which can charge everything from MacBook and iPhone to Android devices to cameras and Co. as quickly as possible, are therefore possible.
The path to the unified future of USB-C
Charging devices or their batteries via USB ports and chargers became popular at the beginning of this decade. However, different standards were more than confusing for end users with Apple products, Android devices and other devices. With USB-C, a little more agreement should now be found. Anker has been trying to drive this forward with PowerIQ since 2014, with PowerIQ 2016 since 2.0 and now with PowerIQ 3.0. With this generation of fast charging chips, the manufacturer's charging solutions are said to have been taken one step further towards the uniform future that was promised when USB-C was launched. Steven Yang said:
Regardless of whether the device is an iPhone, MacBook or Android smartphone, tablet or laptop, our customers will always be able to charge them as quickly as possible with our new PowerIQ 3.0 chargers, which saves time and makes their life more enjoyable.
After graduating from high school, Johannes completed an apprenticeship as a business assistant specializing in foreign languages. But then he decided to research and write, which resulted in his independence. For several years he has been working for Sir Apfelot, among others. His articles include product introductions, news, manuals, video games, consoles, and more. He follows Apple keynotes live via stream.