The Apple September Keynote 2021 took place yesterday evening with the "California Streaming" Special Event. In addition to the iPad, the iPad mini, the Apple Watch Series 7 and the iPhone 13 (mini), the annual product presentation was also about the Apple iPhone 13 Pro and I baked the Apple iPhone 13 Pro Max. Accordingly, in this post you will find their most important technical data, the prices for the individual memory variants and other details. In addition to the new A15 Bionic SoC and improved camera technology with new functions in iOS 15, z. B. a larger battery is used.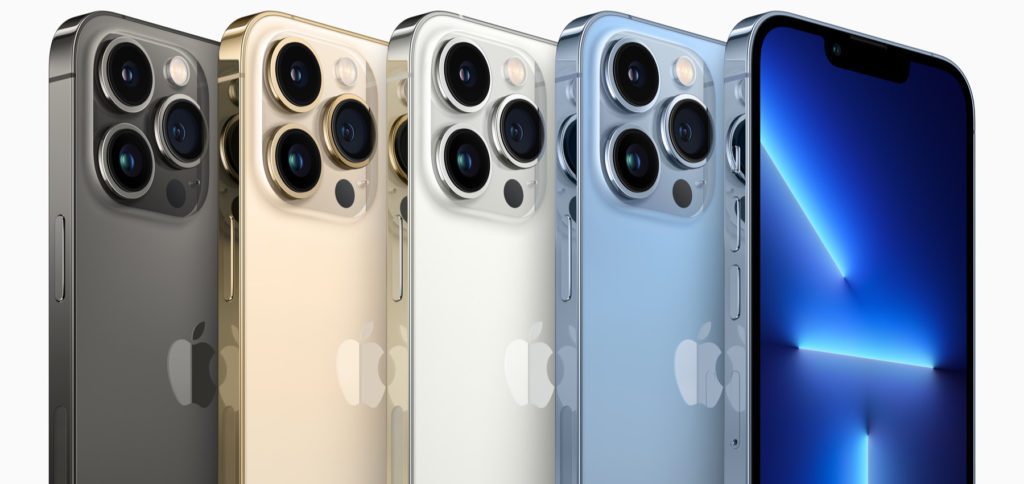 Apple iPhone 13 Pro (Max) specifications
As usual, you will find a table below with the comparison of iPhone 13 Pro and iPhone 13 Pro Max. Compare the data with the iPhone 12 Pro (Max) from last year, then you can see some similarities, but also differences. In addition to the more powerful and efficient A15 Bionic Chip, the differences are particularly noticeable in the completely new camera system. There is also a new maximum memory size of 1 terabyte.
iPhone 13 Pro
iPhone 13 Pro Max
Dimensions (H x W x D)
146,7 x 71,5 x 7,65 mm
160,8 x 78,1 x 7,65 mm
Weight
203 g
238 g
Colors
Graphite, gold, silver, sierra blue
Display diagonal
6,1 inches (15,5 cm)
6,7 inches (17 cm)
Display resolution
2.532 x 1.170 pixels @ 460 ppi
2.778 x 1.284 pixels @ 458 ppi
Protection against dust and water
IP68 classified (up to 6 m water depth for up to 30 minutes)
chip
A15 Bionic Chip with 6-core CPU, 5-core GPU and 16-core neural engine
storage
128 GB, 256 GB, 512 GB or 1 TB
Camera trio (back)
12 MP Pro camera system with ultra wide angle (ƒ / 1.8 aperture and 120 ° field of view), wide angle (ƒ / 1.5 aperture) and telephoto lens (ƒ / 2.8 aperture)
12 MP Pro camera system with ultra wide angle (ƒ / 1.8 aperture and 120 ° field of view), wide angle (ƒ / 1.5 aperture) and telephoto lens (ƒ / 2.8 aperture)
Optical zoom range
6x (2x zoom out and 3x zoom in)
6x (2x zoom out and 3x zoom in)
TrueDepth camera (front)
12 MP camera with ƒ / 2.2 aperture
Radio technologies
5G, LTE, WLAN 6, Bluetooth 5.0, ultra broadband, NFC, Express Cards
Physical interface
lightning
MagSafe
Magnetic ring in the back for attaching the charger, MagSafe wallet and other accessories
Operating system
iOS 15
SIM cards)
Dual SIM thanks to nano SIM and eSIM
What's in the box
iPhone 13 Pro, USB-C to Lightning cable, documentation
iPhone 13 Pro Max, USB-C to Lightning cable, documentation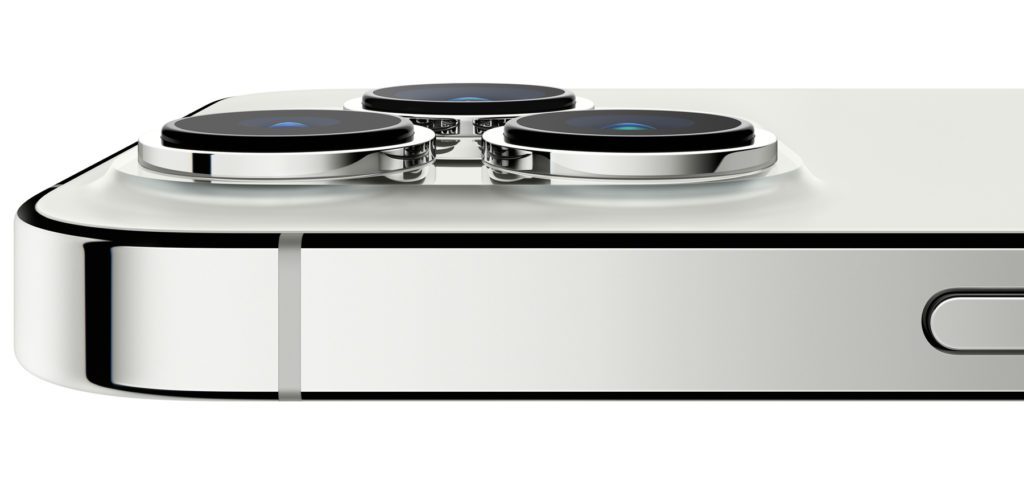 Longer battery life and 120 Hz display
During the September Keynote 2021, Apple mentioned not only once that the interior of the new iPhone models had been redesigned to make room for a larger battery, among other things. This is already reflected in longer runtimes on the iPhone 13 and iPhone 13 mini. This is also the case with the Pro models. Compared to the iPhone 13 Pro, the iPhone 12 Pro should now last 1,5 hours longer on one battery charge. The iPhone 13 Pro Max should remain in operation for a full 2,5 hours longer. A total of up to 22 or 28 hours of video playback or 20 or 25 hours of streaming or 75 or 95 hours of audio playback should be possible.
The longer battery life is not only supported by a larger battery, but also by a faster and more efficient A15 Bionic Chip. In addition, the rumor has been confirmed that the iPhone display now has a refresh rate of up to 120 Hz. Here, however, ProMotion is used, i.e. a dynamic, usage-dependent regulation of the Hertz number. If a still image is displayed (text, photo, etc.), the refresh rate is regulated down to 10 Hz. When scrolling, for videos and streaming as well as for video games, there is then up to 120 Hz for smooth movements on the Super Retina XDR display.
New camera functions: Cinematic Mode and Macro Photography
For a number of years now, the camera system on the back of smartphones is no longer just a nice-to-have, but one of the strongest sales arguments. There was a big hello when the first smartphones came with two lenses instead of just one camera on the back. We have long since got used to three or even more lenses. And since the iPhone 12 Pro, in addition to three camera lenses and the True Tone flash, a LiDAR scanner has also been built into the Apple smartphone. It has become quite normal. Just like the software in iOS that extracts the best images from the cameras, their lenses and the sensors.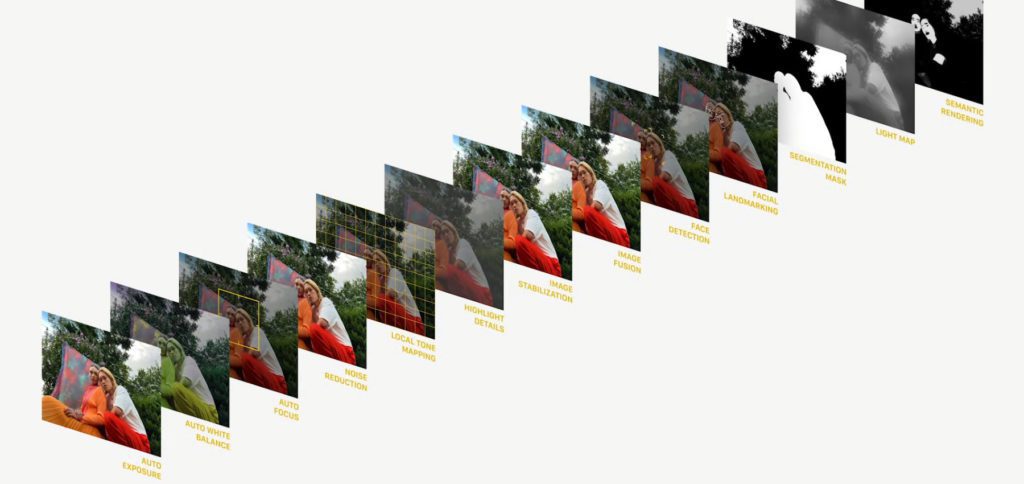 The new camera system in the iPhone 13 and iPhone 13 Pro enables a significantly greater light output, which makes even better photos possible in low-light conditions. Night mode photos are thus possible with even less image noise, especially when using a tripod. But even without it, the sensor stabilization ensures that sharp images are possible; now also with a macro mode for close-up shots of small objects. The "Cinematic Mode" in the camera app ensures that the focus in videos can be switched manually or automatically between foreground and background - between people, objects and more. Here one Example for this:
The prices of iPhone 13 Pro and iPhone 13 Pro Max
With the Pro models of the iPhone 13 you have to be prepared for four-digit euro amounts again if you don't have an old device to trade in. The purchase price of the new smartphones from Apple mainly depends on the size of the memory. There is a choice between 128 GB, 256 GB, 512 GB and from this year also 1 TB. I have summarized the prices that are charged via the Apple Online Store below:
| | | |
| --- | --- | --- |
| | iPhone 13 Pro | iPhone 13 Pro Max |
| 128 GB | 1.149 € | 1.249 € |
| 256 GB | 1.269 € | 1.369 € |
| 512 GB | 1.499 € | 1.599 € |
| 1 TB | 1.729 € | 1.829 € |
You can lower the price by trading in your old iPhone. In addition to the new iPhone 13 Pro (Max), a trade-in kit will be sent to you. Once you have transferred the data from the old to the new device, you put the old smartphone in the kit and send it back. For an iPhone 12 Pro Max there are then up to 715 euros. An iPhone 11 Pro Max costs up to 465 euros. And even for the models from 2017 (iPhone X and iPhone 8) you will still receive three-digit credits if they are not damaged. You can find all information on the iPhone product page in the Apple Online Store.
Introducing iPhone 13 Pro - Apple video on the launch of smartphones
All further information about yesterday's Apple Special Event as well as the video of the entire event can be found in this post: Apple September Keynote 2021 - iPhone 13, Apple Watch Series 7 & new iPad models. If you only want to look at the iPhone 13 Pro (Max), then you can do so independently with the "Introducing" video to do. You can find this in addition to YouTube in the following integrated player:
https://www.youtube.com/watch?v=XKfgdkcIUxw
After graduating from high school, Johannes completed an apprenticeship as a business assistant specializing in foreign languages. But then he decided to research and write, which resulted in his independence. For several years he has been working for Sir Apfelot, among others. His articles include product introductions, news, manuals, video games, consoles, and more. He follows Apple keynotes live via stream.