The keynote in October is of personal interest to me, because after years of abstinence I would like to treat myself to a new iPad. This time a 12,9-inch iPad Pro - also in the hope that this will have the same camera as the iPhone 11 Pro models, which according to the rumor mill should be the case.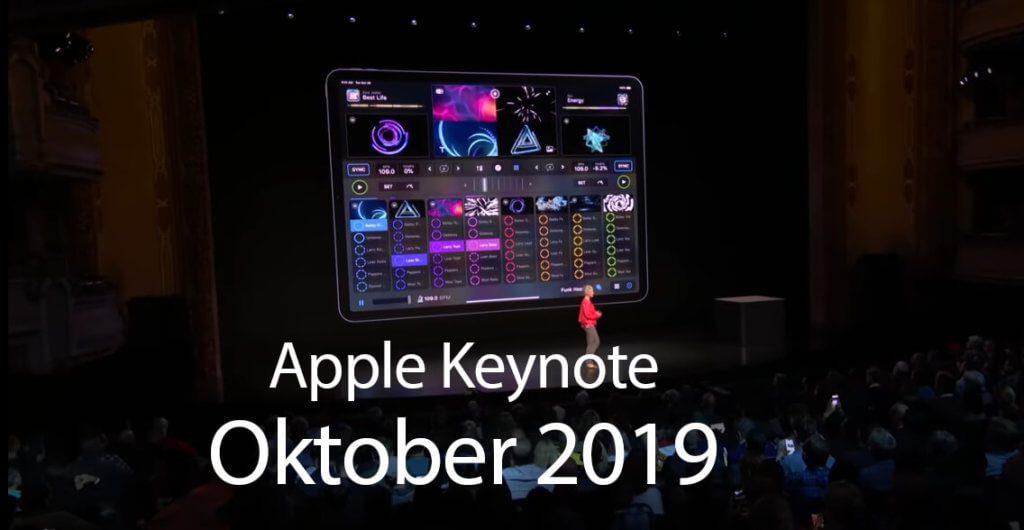 Why a 12,9-inch iPad Pro?
My idea behind the purchase is that I might get away from the Mac more often with the large iPad Pro and, for example, edit photos or videos with the iPad and type texts for my blog on the device.
I currently have a small iPad Pro from 2017, but I don't really get warmed up with it when it comes to work. The keyboard is too small for typing and if I use the split screen while researching to have a website and a text editor open at the same time, then the 10,5-inch display becomes very tiny.
October Keynote 2019 canceled?!?
Until recently, the media agreed that the October keynote this year would probably be canceled due to iOS 13, iPhone and macOS stress, as Apple did not send out any invitations to media representatives either. Today the first glimmers of hope came that it would still be something. Apple will announce the quarterly figures on October 30.10.2019, 28.10.2019 and in this context some experts say that a keynote will be held on October XNUMX, XNUMX (that is a Monday). I really hope this happens, but unfortunately there has not yet been any official confirmation from Apple.
Which devices can we expect?
MacBook Pro 16 inches
Laut MacRumorswho cite analysts Ming-Chi Kuo as a source, a new MacBook Pro model with a 16-inch screen will be of particular interest to many people. The special feature will be that the edge around the display will shrink so much that it offers a larger screen, but will hardly be larger than the previous 15-inch MBP. From my point of view, the much more pleasant thing is that this Mac should finally no longer have a vulnerable butterfly keyboard, but instead a new - hopefully more crumb and dust-resistant - variant is used.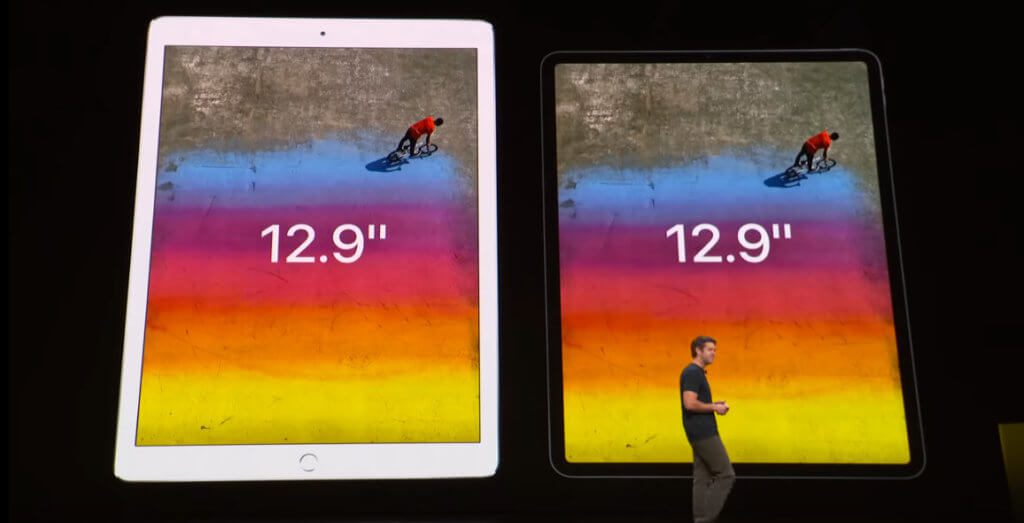 Apple iPad Pro
In the past few years, the new iPad Pro models with 10,5 / 11 and 12,9 inches have been released in pleasant regularity in October. I hope that they do not break this tradition and that I can get hold of an iPad Pro, which may then even be equipped with the new camera and the associated software. I will sit out the iPhone 11 Pro this year, but would still like to enjoy the camera.
Apple Arcade, Apple TV, and Apple TV + Streaming
The streaming service Apple TV +, which I will certainly get as a one-year trial subscription with the iPad Pro, should go live in November. In line with this date, we can expect a new Apple TV model, which will then certainly come with more CPU and GPU to support the games from Apple Arcade. I'm not sure yet whether I'll get the game subscription.
I don't play very much and when I do, I usually play the same games. However, it could be that the offer is interesting for my kids, since the games from Apple Arcade do not include in-app purchases and advertising. That could be an incentive to access here.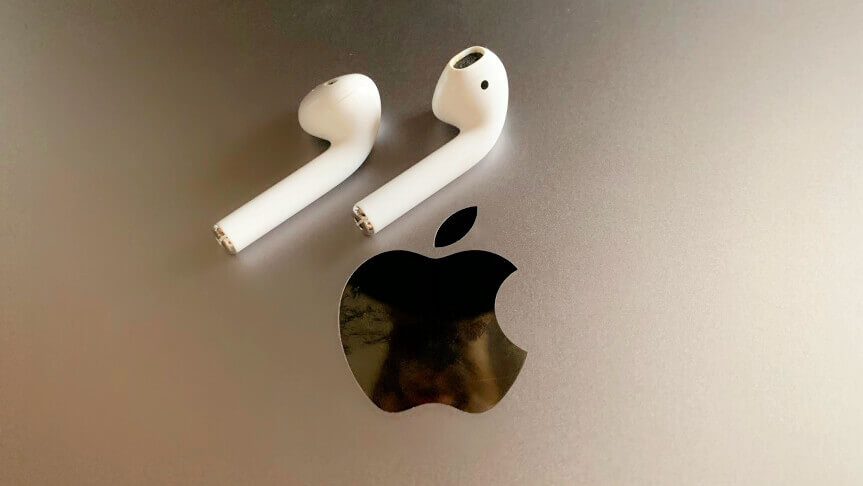 Apple AirPods Pro / 3
The analysts do not yet agree on the name: AirPods Pro or AirPods 3 - nobody knows exactly what the new model will be called. In terms of technology, however, the experts expect an AirPods version that works with active noise cancellation (ANC). I love my AirPods and also my Bose QC 35. If Apple manages to combine the advantages of these two devices, then I'll be one of the first customers.
There is a chip in the new iPhone whose existence suggests that Apple wants to enter the Bluetooth tracker market. The advantage of Apple's solution will be that it works with ultra-wideband technology that is more precise and more energy-efficient than the use of Bluetooth, as the competition is currently doing.
Furthermore, the technology uses every iPhone as a sensor, so that the object to which the tracker is stuck can be located even if a stranger walks past it with their iPhone. That would be a feature that no other competitor (except perhaps Google) could do anything about. I'm curious to see whether the device will come and I would certainly get myself a few Apple tags for testing.
Conclusion: it will be exciting ...
Even if the keynotes in October have never been a highlight that I have been looking forward to in recent years, the date this year is something special. I'm looking forward to a new iPad Pro, I'm excited about Apple TV + and as a little goodie, I also like to take a handful of Apple tags with me.
I'll report back in a few weeks when I can test the large iPad Pro. But it has to come first - and that's why I'm so interested in the October keynote this year. : D
What about with you? Are you perhaps a buyer of the new 16-inch MacBook Pro or Apple Tags? I am looking forward to your comments.
Jens has been running the blog since 2012. He appears as Sir Apfelot for his readers and helps them with problems of a technical nature. In his free time he drives electric unicycles, takes photos (preferably with his iPhone, of course), climbs around in the Hessian mountains or hikes with the family. His articles deal with Apple products, news from the world of drones or solutions for current bugs.