At the beginning of the new week I have some news for you, just in case the Sir Apfelot newsreel by Friday was not enough :D There are already two things to report today: On the one hand, the demand for the third generation iPhone SE recently presented by Apple seems to be much lower than expected. On the other hand, CODA, a film from the Apple tv+ streaming service, won the Oscar in the "Best Film" category, among other awards; along with two other Oscars. I have compiled details on both topics for you in this message.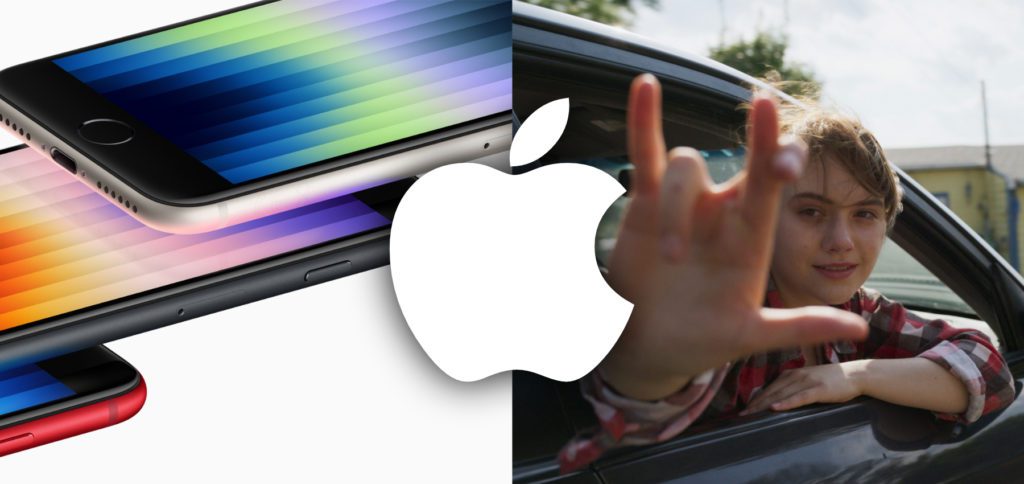 Apple iPhone SE – Less demand than expected
As part of the Peek Performance Events on March 8, 2022 Apple introduced the third generation iPhone SE, among other things. This remains true to its predecessor in terms of design and, in addition to the 4,7-inch display, comes with a home button with Touch ID. Meanwhile, changes can be found in the SoC (A15 Bionic instead of A13 Bionic) and in the increase in mobile phone use with 5G. The new iPhone SE should probably convince potential buyers with this.
But now news is making the rounds that production is being cut back because demand is not in line with previous assumptions. MacRumors berichtet on the topic, also with reference to one Tweet Ming-Chi Kuo. The Apple analyst is correcting its sales forecasts from 25 to 30 million to 15 to 20 million units in 2022. You can find more details about the iPhone SE (3rd gen) with this link: Apple iPhone SE (3rd Gen, 2022) – specifications, images and prices.
Apple flick CODA wins Best Picture Oscar
Last night, a few gold Oscar trophies were exchanged within the film industry. There were not only cinema films, but also streaming works. A film from the service Apple tv+, which was nominated in several categories, is CODA. It's about seventeen-year-old Ruby (played by Emilia Jones).
Ruby is the only hearing member of a deaf family — a CODA, a child of deaf adults. She acts as an interpreter for her family, but the opportunity to attend a prestigious music school forces her to choose between family commitments and pursuing her own dreams. The film won the following Oscars:
Best Movie: "CODA"
Best Supporting Actor: Troy Kotsur in "CODA"
Best Adapted Screenplay: Siân Heder for "CODA"
You can find out more about the award for the film in the press release, which Apple published today on the subject. Details about the film and screenshots for a first impression can be found on the Info page from Apple TV+. How did you like the movie? Feel free to leave a comment on the topic!
After graduating from high school, Johannes completed an apprenticeship as a business assistant specializing in foreign languages. But then he decided to research and write, which resulted in his independence. For several years he has been working for Sir Apfelot, among others. His articles include product introductions, news, manuals, video games, consoles, and more. He follows Apple keynotes live via stream.