On October 30, 2018, Apple not only has the new at a special event in New York MacBook Air, the new Mac Mini and the new models of the iPad Pro 2018, but also the 2nd generation Apple Pencil, which is intended for use with tablets. Both with the 12,9 inch model as well as with the 11 inch model the new Apple Pencil can be used - for drawing, for selecting tools or functions in apps and for writing down notes. He also holds the new iPad Pro magnetically and charges his battery while in contact. So it should always be ready for use.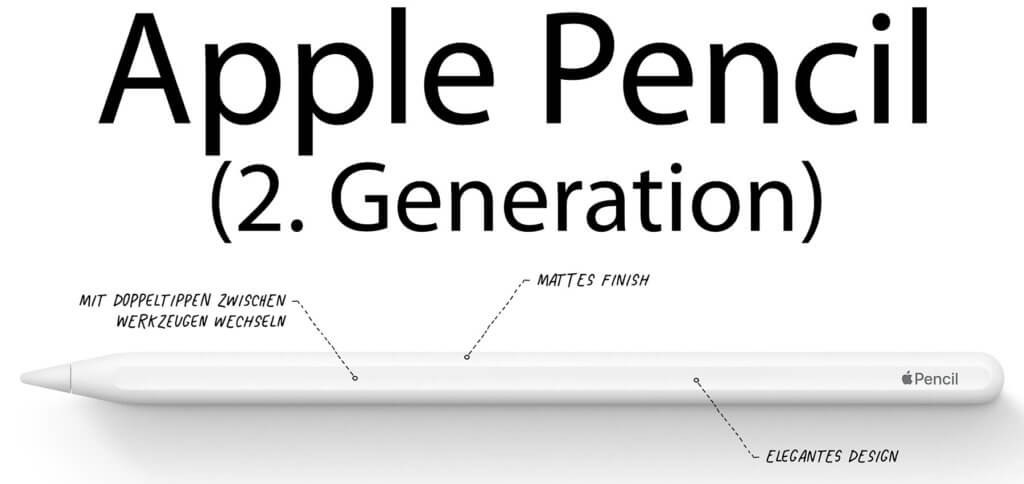 Features of the Apple Pencil 2
The Apple Pencil 2 (which is officially just called "Apple Pencil", like the 1st generation) fulfills various functions. You can use the iPad's notes app to write and make sketches. Works of art can be created with it in drawing programs, design apps or an app for image or photo editing. You can set the "double tap" to select functions - and the pressure on the tip of the Apple Pencil also has an effect. If you press hard, the line becomes thicker; if you only press it lightly, then it is thin. Shading is possible with an inclined Apple Pencil.

Comparison of Apple Pencil 1st and 2nd generation
Not only are there differences in design and features, the compatibility of the stylos also differs Cupertino is different. When buying, you have to pay attention to which iPad you are using.
Apple Pencil
2. generation
1. generation
Compatibility
12,9 ″ iPad Pro (3rd generation)

and 11 ″ iPad Pro

12,9 "iPad Pro (1st and 2nd generation), 10,5" iPad Pro 9,7 "iPad Pro and iPad (6th generation)
Pair and load
Automatically, wirelessly, via magnetic connection
Via the iPad's Lightning port
Special features
Double tap to switch to tools; Tap the display with Apple Pencil to wake up iPad; Free engraving
-
Price
135 €
99 €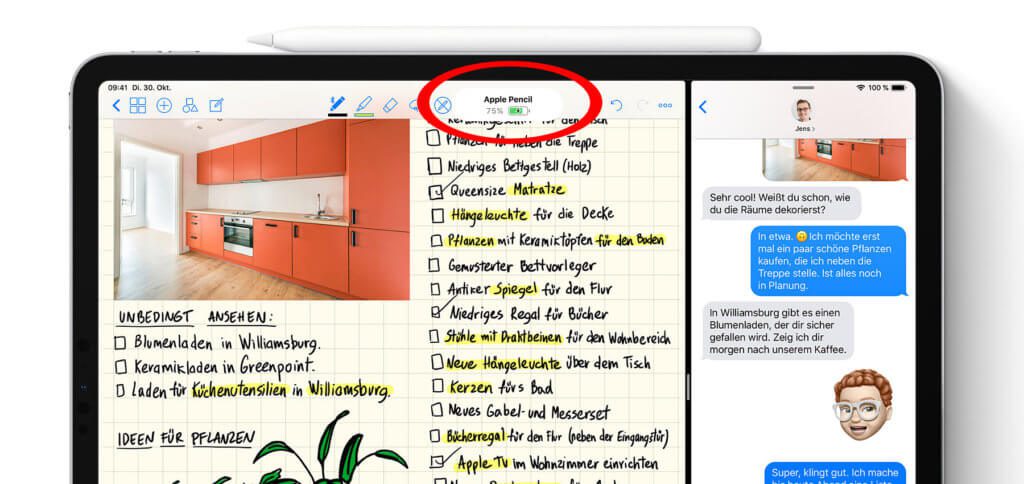 Apple Pencil 2018 specifications
Of course, there are not many technical details about the Apple Pencil. After all, there is no real comparison for the built-in technology. So why reveal the exact specs from the manufacturer if you don't have to stand out from anyone? That's why there are only the values ​​given by Apple on the sales page:
L: 166 mm
Diameter: 8,9mm
Weight: 20,7 g
Connections: bluetooth
Physical connection (Lightning or USB-C): no
What do you think of the new Apple Pencil 2nd generation? The ideal tool for creative work on the new iPad models or expensive toys? Feel free to leave a comment on the topic under this post;)
Buy the 2nd generation Apple Pencil
Source: Apple.com
After graduating from high school, Johannes completed an apprenticeship as a business assistant specializing in foreign languages. But then he decided to research and write, which resulted in his independence. For several years he has been working for Sir Apfelot, among others. His articles include product introductions, news, manuals, video games, consoles, and more. He follows Apple keynotes live via stream.