gesture control for the Apple Watch - I already got you guys the other day presented a new Apple patentwhich that iPhone 8 could make more innovative. Now there are reports again about a new Apple patent. This concerns "wrist-worn devices", The Apple Watch. What we do with the Apple Watch Series 3 I would like to explain that to you in this little article.
Apple wants to patent gesture control
Admittedly, it is not a real innovation, because Android wearables can already do so can be controlled with gestures. Nevertheless, it would be an innovation for the Apple Watch, which already on the last keynote started the second series with ample revaluations. The third generation of Apple's smartwatch could now be operated using hand, arm and / or wrist movements.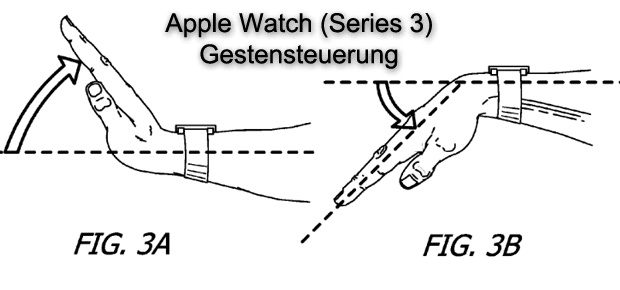 Patent description for gesture control in the Apple Watch Series 3
Laut the current patent application the patent is described as follows: "A function of an electronic device may be invoked using wrist movement (e.g., extension, flexion) detected by a wrist-worn device. The gesture can be detected using sensors in the wrist-worn device, e.g. B. in the bracelet and / or behind a cover element.
A specific gesture can be identified by analyzing sensor signals from a library. The called function can be performed on the wrist device or another device that is paired with the wrist device."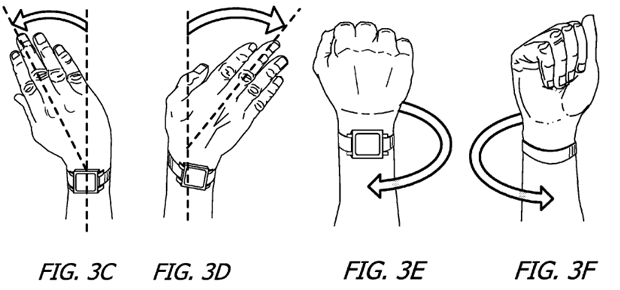 Will the Apple Watch Series 3 become the nine Myo bracelet?
It has been on the market for some time Myo Gesture Control bracelet, which also uses hand movements and gestures as well as muscle activities to control devices or the smart home. According to the manufacturer, the device, which costs just under 250 euros, can be coupled with more than 100 applications. In addition, developers can create their own solutions for "Home automation, drones, computer games, virtual reality and much more" Find.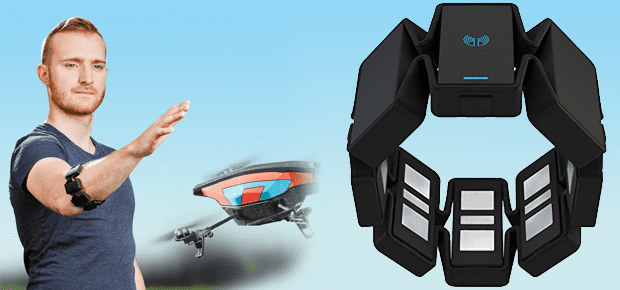 With the new smartwatch off Cupertinothat probably on the Keynote 2017 will be presented, something similar could then be possible. Whether raising or lowering the shutters with a gesture of the hand, sending files with a tap of the finger or steering the drone with a gesture that points to "the Force" Star Wars reminded - I think that and a lot more will be possible with Apple from next year. The tenth birthday of the iPhone is also celebrated with the periphery;)
After graduating from high school, Johannes completed an apprenticeship as a business assistant specializing in foreign languages. But then he decided to research and write, which resulted in his independence. For several years he has been working for Sir Apfelot, among others. His articles include product introductions, news, manuals, video games, consoles, and more. He follows Apple keynotes live via stream.