At the end of March and the beginning of June 2020, Apple will each hold a special event. I have already discussed the possible dates and the expected content in two articles (March event / WWDC 2020). But in addition to the rumors of content, an organizational assumption is now making the rounds: both events could fall victim to the corona virus. After all, both are events with many participants - and thus opportunities to spread the SARS-CoV or CoVid-19 virus. The Google I / O developer conference in May was canceled due to the corona virus epidemic ( ). For this reason, the Leipzig Book Fair will not take place this year either ( ).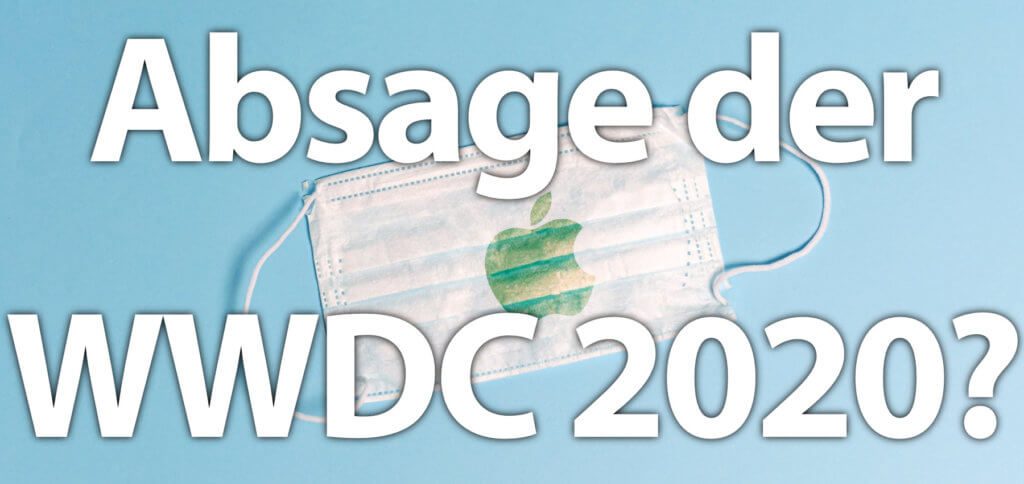 A cancellation of the Apple developer conference WWDC is quite conceivable this year. As its name suggests, the World Wide Developers Conference brings together many developers from all over the world. These will of course also include countries in which there are already corona infections; and quite a few in which the virus is already causing problems and emergencies.
Where a manageable crowd gathers in one room at the March event, which should basically only consist of a keynote with a subsequent showroom, the WWDC 2020 offers a much higher risk of infection with keynote, workshops, lectures and more. It is foreseeable that Apple will not take this risk as the virus progresses.
Help now: Provide computing power against corona virus
Postpone Apple March event only as stream and WWDC 2020?
A possible scenario would be that the keynote (possibly) planned for the end of March will only take place as a stream, without live viewers. Similar to a "Nintendo Direct", the presentation of new products and updates for existing devices and services could even be recorded beforehand.
At WWDC this would also be possible with regard to the keynote, which always marks the start of the Apple World Wide Developers Conference. However, workshops, lectures and the like would then have to be offered as interactive streams. Whether this is planned, whether there will be a complete cancellation of the weekly event or just a postponement, remains to be seen.
What do you think of the Apple WWDC 2020 with regard to the corona virus? And what do you think of the Apple share price? Since the courses are influenced more by psychology than by reason, investors react very sensitively to such cancellations, even if they are actually of little economic importance. Feel free to leave a comment on the topic;)
Jens has been running the blog since 2012. He appears as Sir Apfelot for his readers and helps them with problems of a technical nature. In his free time he drives electric unicycles, takes photos (preferably with his iPhone, of course), climbs around in the Hessian mountains or hikes with the family. His articles deal with Apple products, news from the world of drones or solutions for current bugs.