The guesswork around that Apple WWDC 2020 has an end. Apple has officially announced when and how WWDC20 will take place. Due to the current Corona crisis, it was already foreseeable that the event would be held entirely online this year - this assumption is now certain. All interested parties can use either the Apple Developer website or the Apple Developer App to attend or follow the keynote, workshops and seminars (see below). The one-week online event starting on June 22, 2020 with the WWDC Keynote can be experienced in these ways. The "Swift Student Challenge" is also running from now until May 18, 2020 - details and further information can be found below.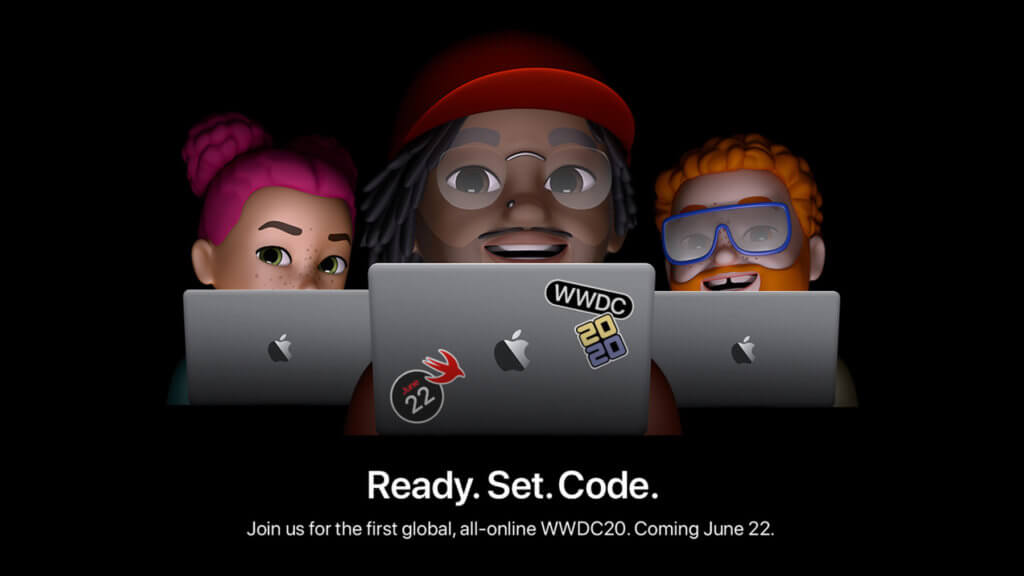 Apple WWDC Keynote will take place on June 22, 2020
The World Wide Developers Conference (WWDC), which is now in its 31st year, traditionally starts with a presentation, the so-called keynote. This introduces the most important innovations in the iOS, iPadOS, macOS, watchOS and tvOS operating systems. In addition, (new) tools and interfaces will be presented, with which the developers can connect their apps more efficiently with the respective Apple hardware. This year's Apple WWDC kick-off event will take place on June 22, 2020 - completely online. Whether it will be a live event (like a press conference) or a pre-recorded video (like a Nintendo Direct) has not yet been communicated.
Apple WWDC 2020 - Developer Conference takes place online
"WWDC20 will be our largest event yet, bringing our global developer community - now over 23 million - uniquely together for a week in June to learn about the future of Apple platforms"Said Phil Schiller, Apple's senior vice president of Worldwide Marketing. "We can't wait to meet up with the global developer community online in June and share with them all the new tools we've been working on to help them create even more incredible apps and services. We're excited to announce more details about WWDC20 as this exciting event gets closer to the start".
Competition for students: "Swift Student Challenge" until May 18, 2020
"Students are an integral part of Apple's developer community, and last year WWDC was attended by more than 350 student developers from 37 different countries"Said Craig Federighi, Apple's senior vice president of software engineering. That is why the Swift Student Challenge is currently taking place and will continue until May 18th. The goal is to use Swift Playground to create an interactive scene that can be experienced within three minutes. There are also prizes for the best scenes: an exclusive WWDC20 jacket and a pin set each. Details and information about the competition can be found on the website linked below.
Further information and details on the WWDC20
Jens has been running the blog since 2012. He appears as Sir Apfelot for his readers and helps them with problems of a technical nature. In his free time he drives electric unicycles, takes photos (preferably with his iPhone, of course), climbs around in the Hessian mountains or hikes with the family. His articles deal with Apple products, news from the world of drones or solutions for current bugs.