This year's Apple World Wide Developers Conference, WWDC21, has come to an end. A week ago she started with one Keynote at which the new operating systems were presented. Then there were workshops, one on one sessions, lectures and more. You can find full insight into past content and access to developer tools for developing your own apps in the Developer app. If you just want to get a rough overview, I can recommend the recap videos that Apple has uploaded to its YouTube channel. In some cases, the respective day is summarized in just 1 minute and 17 seconds.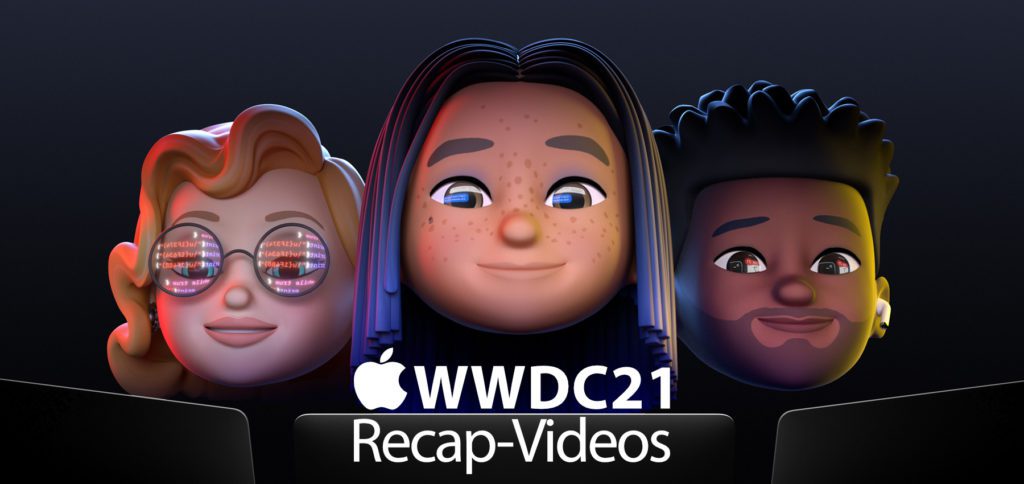 WWDC21 day 1
Serenity Caldwell or her Memoji guides you through the week. On the first day, of course, the WWDC21 keynote will be summarized. The innovations in iOS 15, macOS Monterey, iPadOS 15, watchOS 8, HomeKit, Siri and Co. are discussed. So you can grasp the most important innovations in just 2:38 minutes.
WWDC21 day 2
The second day was more about developer topics - for example analyzing and classifying sounds, the simplified display of video content, the Screentime API, inclusive apps, in-app subscriptions with StoreKit 2 Interactions from nearby devices and so on.
WWDC21 day 3
Day three of WWDC21 covered, among other things, the implementation of objects in Augmented Reality (AR), automation and shortcuts, app interfaces, motion detection in the Apple Watch, gesture control with the iPad camera, and interactive apps -Content, clip recording in video games and more.
WWDC21 day 4
There was also a lot of interesting content on the fourth day. For example, it was about the simple scanning of documents with the iPhone camera, the design for Spacial Interaction, privacy and its protection, the winners of the App Design Awards and a few other things.
WWDC21 day 5
On the fifth and last day of WWDC21 there was also the last recap video with the Memoji by Serenity Caldwell. In it, she addresses the following topics, among others: development of apps for research and care, design for the tab bar in Safari 15, the CloudKit Console, Xcode Cloud and much more. Have a look, maybe there is something for you.
After graduating from high school, Johannes completed an apprenticeship as a business assistant specializing in foreign languages. But then he decided to research and write, which resulted in his independence. For several years he has been working for Sir Apfelot, among others. His articles include product introductions, news, manuals, video games, consoles, and more. He follows Apple keynotes live via stream.