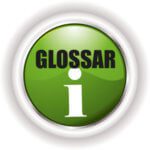 The .oxps file extension can be found in documents that correspond to the Open XML Paper Specification. Usually this is a descriptive file for an XML file. The structure of the oxps file extension also corresponds to that of the .xps file extension, because this form of the files also describes the structure and content of a document.
On the Mac you can open .oxps files with the programs Pagemark XpsViewer, NiXPS View or Microsoft Word 2011 and higher.
On the PC there is the Microsoft XPS Viewer and also the Pagemark XpsViewer. And of course you can also open the oxps files under Windows Word 2013 and higher.
-

Jens has been running the blog since 2012. He appears as Sir Apfelot for his readers and helps them with problems of a technical nature. In his free time he drives electric unicycles, takes photos (preferably with his iPhone, of course), climbs around in the Hessian mountains or hikes with the family. His articles deal with Apple products, news from the world of drones or solutions for current bugs.