Atari did with the Ataribox, a console that may be released for Christmas 2017, vaguely announces its return with a 21-second video. And yes: it's Atari, the game console giant celebrated in the 1980s, which went under after several flops. Last but not least, the quick and carelessly clapped game to the cinema classic NA broke the neck of the company back then (Documentation on the topic). Now Atari wants to try something new with the Ataribox. Or warm up old ... Or it's a fake ...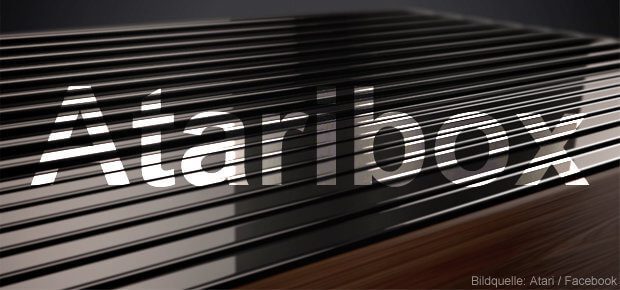 Ataribox: console presented in a short video
You could almost take it for a fake, but the Ataribox has already been officially confirmed as the new Atari console. Especially at the time of Electronic Entertainment Expo (E3)which just ended in Los Angeles, the announcement of a new console from Atari is quite a surprise. The media are currently overwhelmed with reports and sightings - and all mainly because of this short video:
Ataribox: Technical details and data sheet unknown
On Friday, June 9th, 2017, the website went live ataribox.com on-line. There is nothing more than the video shown above and the option to register for new information or to write an email to the creators. And even if it all looks like good fun, compared to Tech-Magazin The Verge the authenticity of the site and the new console project from Atari was probably confirmed. Atari CEO Fred Chesnais is also said to be a new console confirmed to have.
I asked for more detailed information, technical data, etc. via the Ataribox website and will provide an update here when an answer comes. If there is an answer. If it's not a fake after all. Hopefully I don't get it instead Ransomware sent.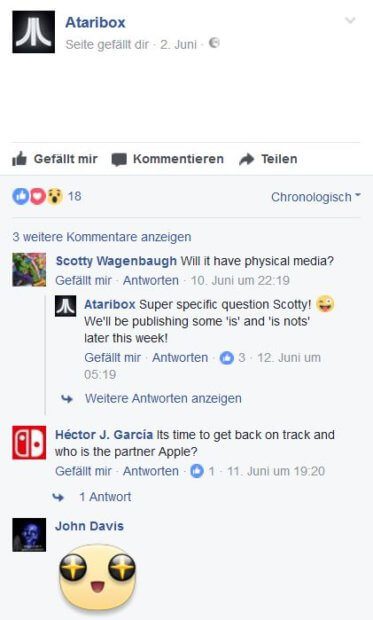 Possible partners: Apple or SIGFOX?
In the article linked above by The Verge it says that Atari (according to the anonymous source) is involved in the development of the Ataribox - and not, as in the past, only gives its name to products from third-party manufacturers. Therefore, working with a partner is quite conceivable.
Rumor has it on Facebook while Apple this post from SIGFOX rather suggests this company as a partner for the Ataribox. The Ataribox would also be possible as an internet-enabled hub for old and new consoles. Or it will be a slightly more modern remake than that Nintendo Classic Mini.
Atari now with PC technology
To a new one Flashback consoleAs it has been sold by Atari in recent years, along with other sales, it should not be. "A brand new Atari product. Years in the making."This is how you can translate the video title of the Ataribox announcement. But what took years, what is in the box? Will there be more technology than we did with the Nintendo Switch have seen?
According to CEO Fred Chesnais, who is owned by Venture Beat or Game beat was interviewed, there is "PC technology" in it. Maybe even VR-capable for a virtual reality or a virtual retro experience? I'm curious and stay tuned for you guys!
Do you already know more? Feel free to leave a comment on the topic;)
After graduating from high school, Johannes completed an apprenticeship as a business assistant specializing in foreign languages. But then he decided to research and write, which resulted in his independence. For several years he has been working for Sir Apfelot, among others. His articles include product introductions, news, manuals, video games, consoles, and more. He follows Apple keynotes live via stream.