About a month ago Atari surprised with the Ataribox, a new console that combines old and new design and is equally suitable for classic and modern games. Now there is news from the developers of the Ataribox and more detailed information on connections, appearance and other content. It was also explained why the team of the Ataribox Project only publishes bits and pieces of information. I would like to summarize the news about the Ataribox design and more here.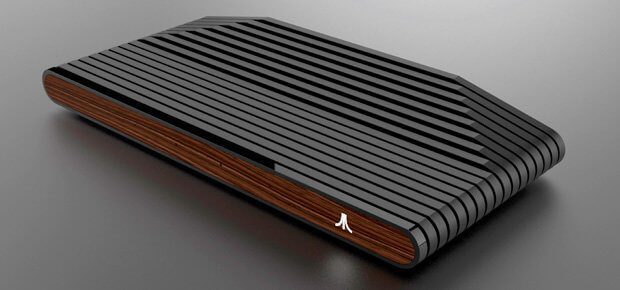 News about Ataribox design and connectivity
Atari seems to want to get back into the serious console business with the Ataribox. I have a corresponding article for you here in the blog at this point published. Today I received a new email from the Atari Project Teams. This now revealed individual details and it also became clear why the roll-out of the information is so delayed. Apparently you want to protect yourself from another flop ...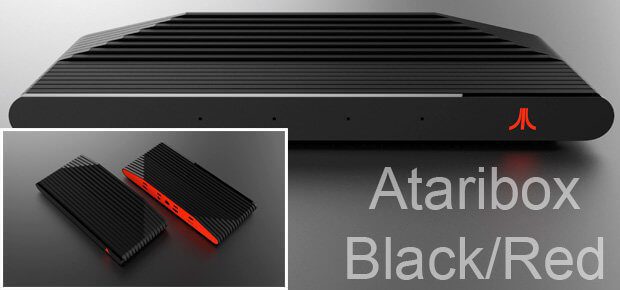 There should be two versions of the Ataribox design: one with classic wood paneling on the front part and one with glass in the appropriate place. Above all, the wooden version should optically tie in with the past Atari consoles - and thus of course attract older buyers. The version in red and black is then probably intended for a younger target group.
There is not a lot of information about the technical data yet. Only a few connections have already been announced:
1 x HDMI
4 x USB
SD card slot
Old and new games on the Ataribox
The design of the Ataribox should combine old and new elements (wood, ribs, raised rear, etc.), which also applies to the software, especially the games. Because in addition to classics that you already have on the Atari Flashback consoles or via Game collection for the PlayStation 4 or Xbox One can of course also create a platform for new games. It is also possible that different or even individually selectable controllers and other input devices (mouse, keyboard) can be used - after all, according to the current images, the four USB ports could be located on the front of the Ataribox console. So where the controllers should be connected.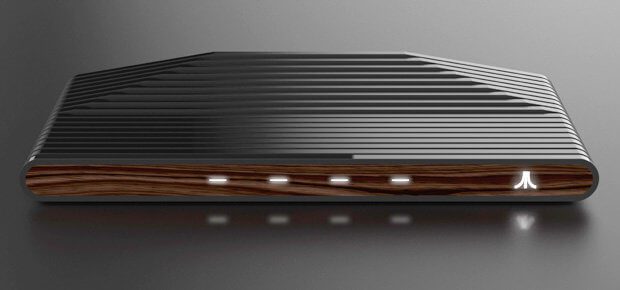 Development should top thanks to feedback
Since the 1980s, when the Atari brand turned to film, among other things, with the game that was produced too quickly and too user-unfriendly ET - the alien embarrassed, the name of the game and console producer no longer stands for quality. Sure, there were some classics and groundbreaking games decades ago. But a real innovation has not emerged from Atari since then. That should change thanks to loyal and new fans. Because, that's how it writes Ataribox Project Team among others:
[...] We know that you are hungry for new details; on specs, games, features, prices and a schedule, etc. We don't deliberately suspend you; we want to do this well, which is why we want to share details step by step while we launch the Ataribox and listen clearly to the Atari community feedback. There are a lot of milestones, challenges and decision points in the coming months [...]
Is the new Atari console coming for Christmas 2017?
So it should take several months before you can buy, order or at least pre-order the Ataribox. Maybe it will be on the market by Christmas 2017. That would definitely be a smart move. If you don't want to wait until then, you can check out the Atari Flashback offers on Amazon;)
Atari t-shirt for retro gamers
With this t-shirt you show which retro games (and maybe future game productions) you like most. The logo and lettering say it clearly.
After graduating from high school, Johannes completed an apprenticeship as a business assistant specializing in foreign languages. But then he decided to research and write, which resulted in his independence. For several years he has been working for Sir Apfelot, among others. His articles include product introductions, news, manuals, video games, consoles, and more. He follows Apple keynotes live via stream.
The page contains affiliate links / images: Amazon.de