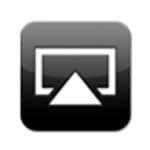 A few days ago I unpacked my [Airplay speaker-> airplay speaker] from Logitech. Since I keep playing music on YouTube in the background here and there (without paying attention to the video), I wanted to stream the music from the browser to the airplay box today. The first thing I did was look in the menu bar to operate an airplay button - unfortunately there isn't one there. :)
In iTunes, the music output via [Airplay-> airplay] is relatively easy, because there you can find the Airplay button next to the volume control, via which you can then select the corresponding device. But if you want to redirect the audio output system-wide, you have to find another way.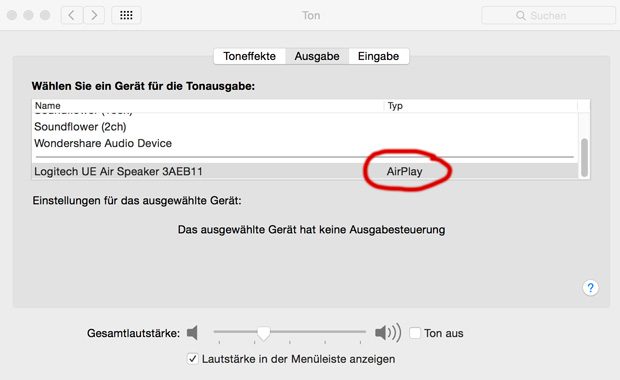 A few years ago, when the leopards on OS X were still up to date, you had to call an extra app for it air foil that has taken care of the routing of the audio signal. Under Mac OS X Yosemite Things are a bit simpler: Go to the "Sound" system settings and select the device marked with the "Airplay" type under the "Output" tab. In my case, it's the Logitech UE Air Speaker.
When selecting the device, the connection should be established and the audio or music streamed through the box. So, but now that this has been resolved, I have to keep listening! ;-)
Jens has been running the blog since 2012. He appears as Sir Apfelot for his readers and helps them with problems of a technical nature. In his free time he drives electric unicycles, takes photos (preferably with his iPhone, of course), climbs around in the Hessian mountains or hikes with the family. His articles deal with Apple products, news from the world of drones or solutions for current bugs.