USB fans - features, advantages and disadvantages of the devices
What are USB fans?
USB fans are fans that are powered by a USB port. They are usually smaller than conventional fans, but have a lower cooling capacity.
How do USB fans work?
USB fans work like conventional fans too. They have a small motor that rotates the attached propeller via a shaft. This creates a cooling air flow. Fans with USB connector are often connected to computers to cool computer users in high temperatures. But they can also be connected to any other USB port, including a power bank.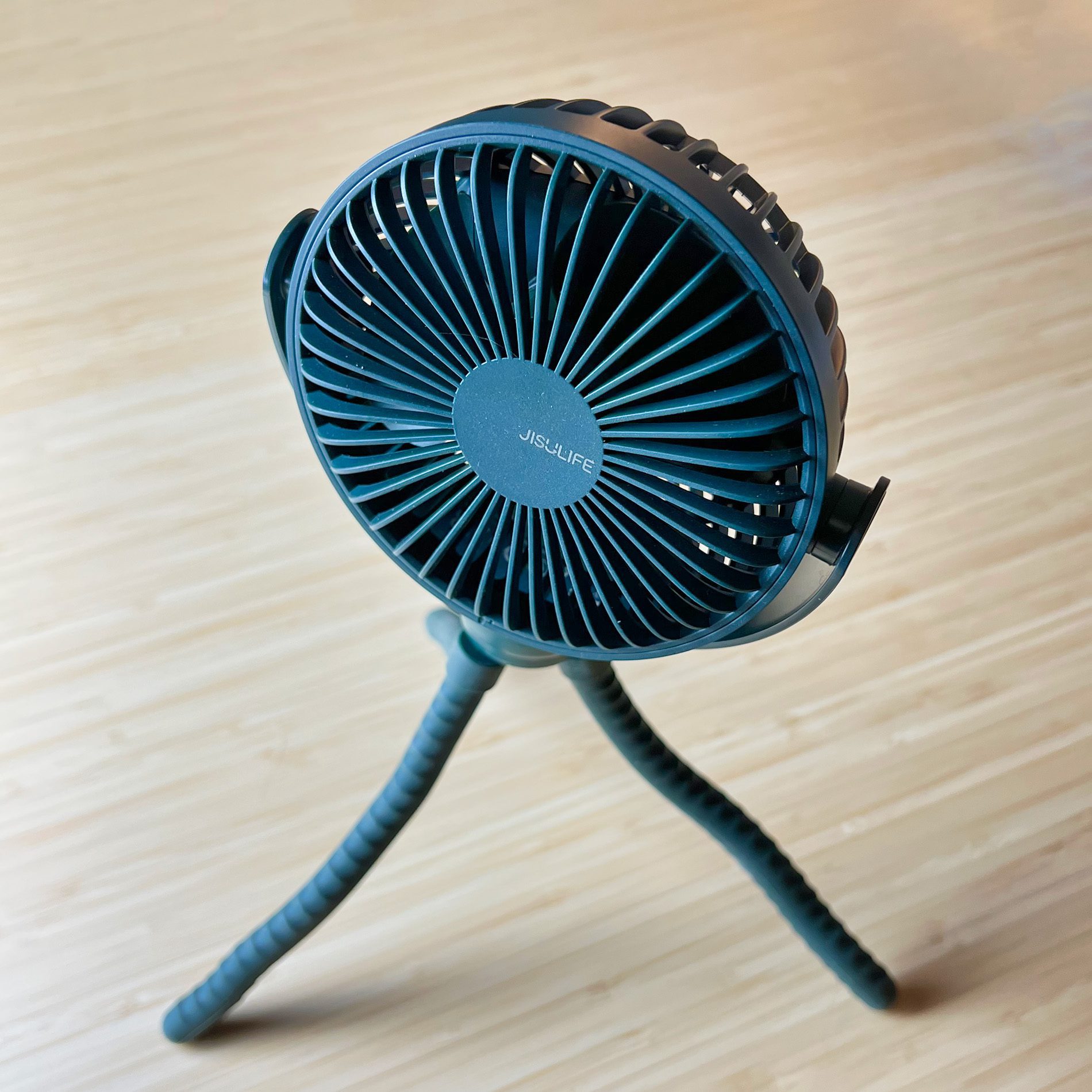 Features of USB fans
You can buy fans with the following features:
Devices with built-in battery: Some devices only run when plugged into a USB power source, while others have a built-in battery and are therefore completely mobile.
Stand Fans: A stand fan is useful if you want to place it on a table. It's safe there and can't fall over.
Fans without a base: There are also fans without a base, which have a flexible metal-coated tube and can be connected directly to a computer or a power bank. This type of fan can be used if you want to put a notebook on your lap to work.
Fans with housing: Most fans do not have a protective housing. This means that the rotor blades are freely accessible and can pose a potential source of danger for children during operation. Fans with housing are therefore advantageous for users with children.
There are also fans with colorful LEDs or with water atomizers, which can provide additional cooling on warm days.
The Amazon bestsellers
Benefits of the devices
USB fans have some advantages over traditional fans. For one, they tend to be smaller and lighter, which makes them ideal for mobile use. The USB connection does not block a normal socket. This is an advantage when there is only a limited number of sockets.
You can also avoid arguing with another colleague in the office because he wants to charge a mobile phone and you want to connect a conventional fan to the only available socket.
Since the range of the air flow is very limited, it is not sufficient to blow down the paper files of the colleague at the neighboring desk. The background noise of the fan is also significantly lower, so conversations are hardly disturbed.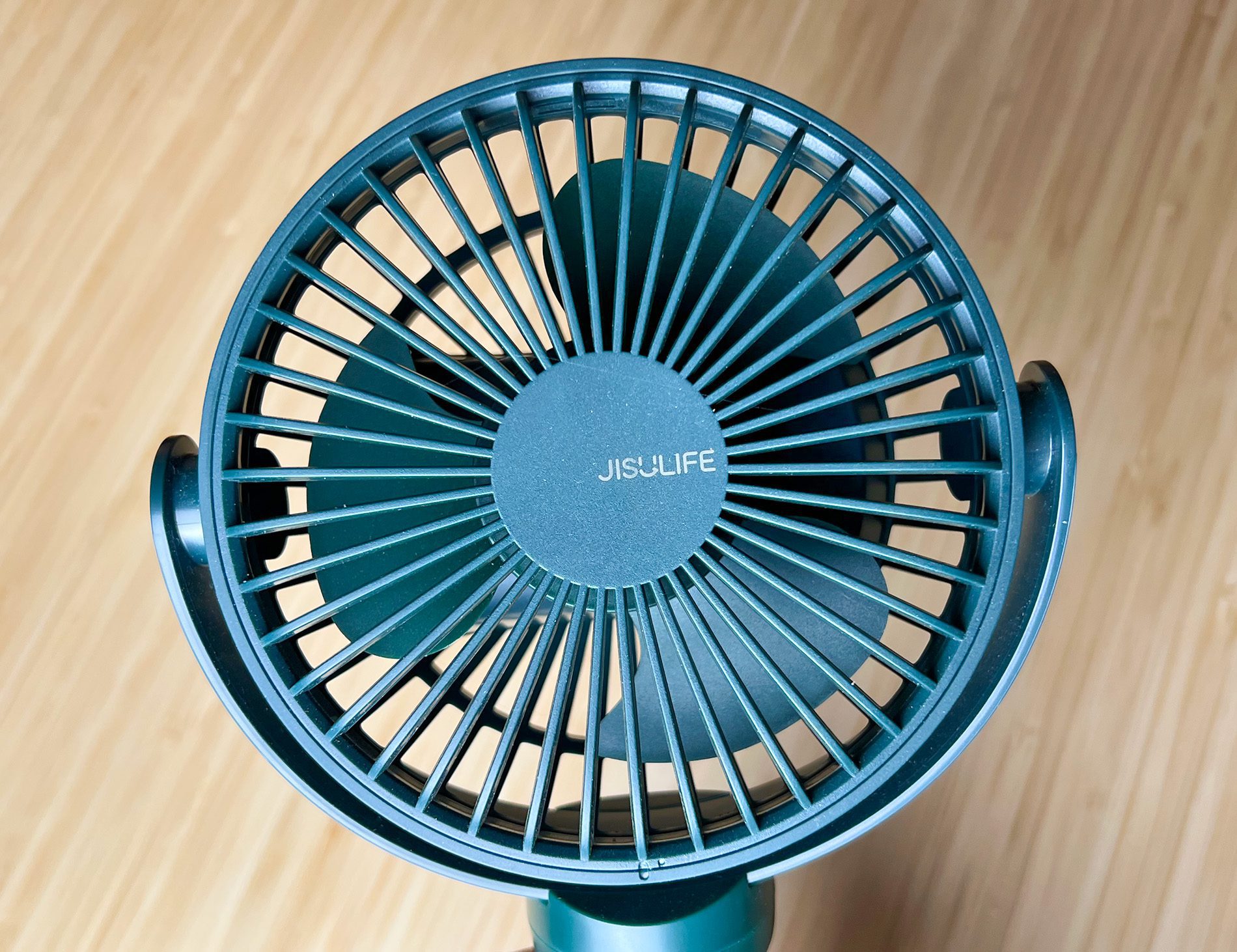 Disadvantages of the devices
However, USB fans also have some disadvantages compared to conventional fans. On the one hand, they can circulate less air due to the small rotor blades. Only one person who is in the immediate vicinity of the fan can benefit from the cool air.
The lower cooling capacity means that the air from the fan only has a short range. Air turbulence, which creates a subjectively cooling impression, cannot be achieved in large rooms.
Fans without a base usually do not have an on/off switch. After plugging in the USB plug, these run without a break and can only be switched off again by unplugging them.
Fans with USB-C connection
In a press release, the European Parliament stated that from autumn 2024 manufacturers will only be allowed to sell small electronic devices with a USB-C connection. So far, there have been different USB ports for every electronic device, such as mobile phones, tablets, etc.
If, when buying a USB fan, you make sure that the device is charged via USB-C, you have decided on a future-proof product. This has the additional advantage that the fan can then be easily connected to smartphones or power banks with USB-C. With your smartphone you always have a small fan with you to cool off.
Tips for choosing a USB fan
Therefore, when looking for a USB fan, the first thing to think about is what purpose it is intended to serve. Depending on which personal preferences are important, you can use the advantages and disadvantages described to choose the perfect USB fan.
USB fans have both advantages and disadvantages compared to conventional fans and should therefore be selected depending on the intended use.
The page contains affiliate links / images: Amazon.de