HDMI cables with 3D and 4K support – what should I look out for when buying?
HDMI inputs can now be found in every reasonably modern TV set. If you also have a 3D television, you can actually be sure that it has an HDMI input to connect a corresponding Blu-ray player or other sources for 3D films. When feeding in a 3D signal, however, it is important to use a suitable HDMI cable so that the corresponding 3D information can also be transmitted.
The good thing is that now almost every HDMIcable can also be referred to as an HDMI 3D cable, because the corresponding standard has been set for many years. However, you should be careful when buying, because it is not uncommon for retailers to use the suffix "3D" to sell the perfectly normal HDMI cable as something special with a surcharge.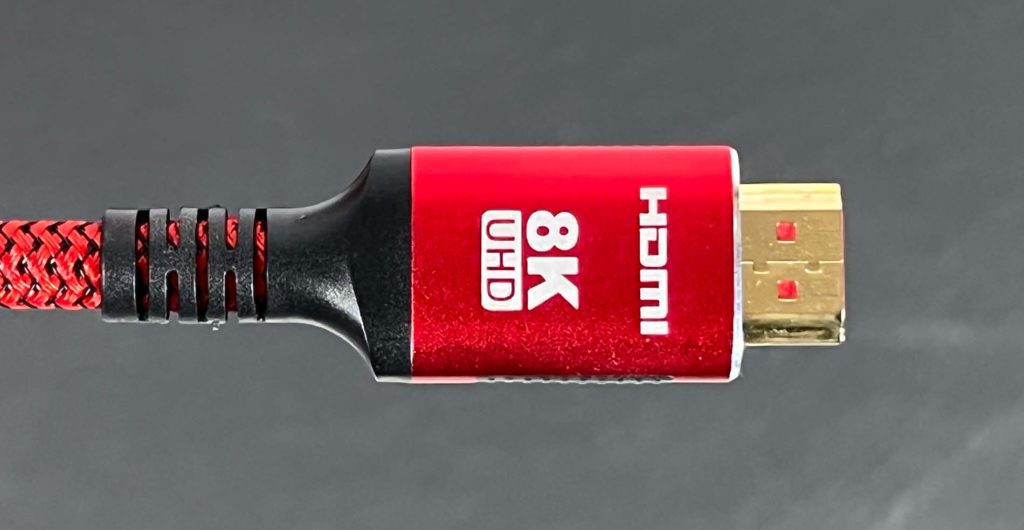 3D-HDMI cable = high-speed HDMI cable
In fact, it's relatively easy to buy a 3D-capable HDMI cable because all you need to look for is the suffix "High Speed" or "Ultra High Speed". Both types of cable support 3D video transmission and are therefore suitable for watching such films.
If you only find information about the HDMI version on the product page or packaging, then look for HDMI 1.3 or higher. As of HDMI 1.3, the data transmission speed required for 3D films is supported.
The "Specs" of High Speed ​​HDMI cables
The following technical specifications support HDMI cables with the addition "High Speed":
HDMI versions 1.3 and 1.4
Transfer Rate (Max): 8,16Gbps
Resolution (max.) with HDMI 1.3: 1440p@60 Hz
Resolution (max.) with HDMI 1.4: 4096 x 2160p@24 Hz, 3840 x 2160p@30 Hz, 2560 x 1600p@60 Hz, 1920 x 1080p@120 Hz
Support of Lipsync and Deep Color Channel (1.3) as well as HDMI Ethernet Channel (HEC) (1.4)
from HDMI 1.4 will also HDMI ARC supports
Which HDMI cable do I need for 3D?
Basically just a High Speed ​​HDMI cable. Everything else is additional bells and whistles. There are also HDMI cables with HEC (Ethernet channel), but this is not a must and only offers the advantage that, for example, the Blueray player can share its Internet access with the TV set. This does not improve image reproduction.
Which cables and brands are now practically suitable is shown below.

Recommendation for 3D-capable HDMI cables
If you're looking for an HDMI cable that also supports 3D playback and 4K resolution, then you don't even have to break the bank. You can get one for less than 10 euros Solid and top-rated HDMI cable from KabelDirekt, which is also available in a wide range of lengths from 0,5 m to 2 m and up to 20 m.
If you prefer to get an idea of ​​​​the offer yourself, you come via this link to the high-speed HDMI cables, which are suitable for 4K and 3D. Alternatively, here is the bestseller list with the top 5 cables on Amazon.
The page contains affiliate links / images: Amazon.de