I am always fascinated by flashlights. Either because they are particularly small and still quite bright, or because they are normal in size and extremely bright. I used to have a Maglite with halogen bulbs, but even this giant flashlight powered by four mono batteries can pack a punch compared to today's LED flashlights. So great times have dawned for flashlight fans, because you can actually get brighter bulbs, more features and higher quality workmanship at reasonable prices all the time.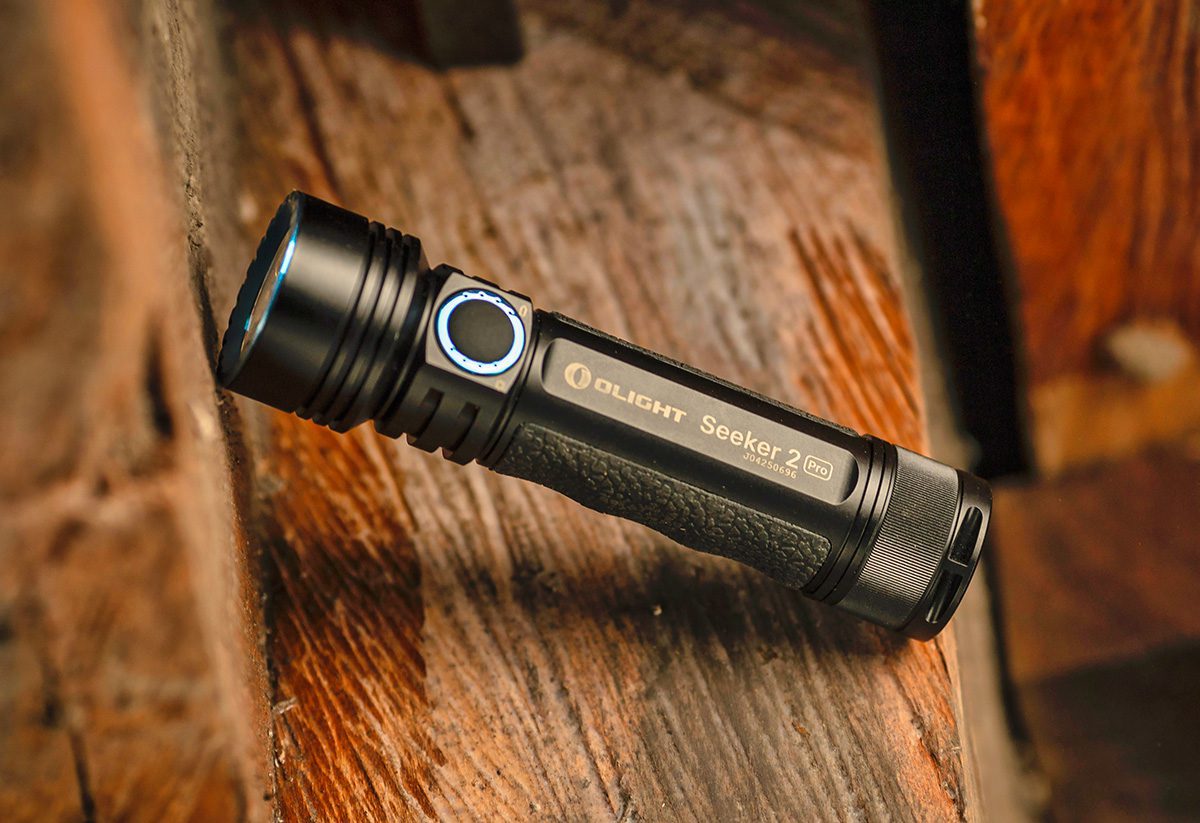 For this article, I have familiarized myself a bit with the subject of flashlights and would like to introduce you to the bestsellers on Amazon and at the same time point out a few different types of flashlights, because I was surprised at the products you can find when you visit the market who takes a closer look at flashlights. But here are the current bestsellers that can currently be found on Amazon. These are all good models, varying in size and brightness, but have consistently been rated well, so are of high quality.
Flashlights - the top 10 bestsellers on Amazon
What to look out for in a flashlight
The most important feature of a flashlight is without a doubt its bright light. For this reason, there are actually no longer any flashlights that use a lightbulb as their illuminant. The common LED flashlights have the advantage that they are very bright and hardly use any electricity. In addition to this obvious characteristic, there are numerous other points that should be considered when buying a flashlight.
The brightness of the lamp
The brighter a flashlight, the better. The brightness of a flashlight is measured in lumens, a unit of light intensity. The higher the number, the brighter the flashlight. However, the number is not necessarily the same for every model, since the light output varies depending on the lighting technology used. In the past, most flashlights were built with incandescent bulbs, but today's models use light emitting diodes and LEDs to produce the brightest light.
While a flashlight's brightness is usually adjusted with a switch, the ability to regulate the light intensity is a welcome addition. However, this feature is not yet available in all Android devices because it requires a hardware abstraction layer that is not present on all Android devices. The Google Pixel 7 series, due to launch in the near future, will likely include this feature. Android users should wait until Android 13 is released before deciding whether to use the feature on their devices.
Although the brightness of a flashlight varies depending on the battery type, there are flashlights with different lumen ratings. A lamp with a regulated power supply will remain bright for most of the battery life, but will dim as the battery runs out. An unregulated lamp begins to shine brightly, but gradually dims as the current is depleted. The brightness of a flashlight can also be affected by the type of backup batteries.
To measure the brightness of a flashlight, you can use a App use on your iPhone. An app called Brightness Meter is available for both iPhones and iPads. This app shows you the brightness in lux. Make sure you're using them in a dark room and bouncing them off the ceiling to find the optimal brightness. Make sure you fully charge the batteries before testing, as an empty battery emits less light than a fully charged one.
What size do I need?
Whether you are looking for a tactical flashlight or a lightweight EDC flashlight, size is an important factor. Some models are equipped with a diffuser, while others have a core element that is significantly more elastic than the cross section of the flashlight. In general, the bigger the flashlight, the better. For tactical applications, tactical flashlights are intended to be mounted on a weapon or similar situation. However, there are other types of flashlights that are suitable for EDC.
Owned by major manufacturers Bayco Products Inc., Browning International S.A, Duracell Inc., Mag Instrument Inc., Energizer Holdings Inc., Fenix, Nitecore, Led Lenser and Streamlight Inc. one of the world's leading flashlight manufacturers. LED technology has advanced rapidly in the flashlight industry, fueling the development of multi-level LED lights and multi-function flashlights. With the increasing popularity of LED lighting, flashlight manufacturers have responded to this trend and have come up with a variety of styles and designs for everyday use.
Materials
The exterior of a flashlight is made from various polymers and plastics that are modified through chemical processes. Acrylonitrile Butadiene Styrene, the polymer used in most flashlights, is a strong thermoplastic with a low melting point. Composed of three monomers, all derived from petroleum, ABS is a thermoplastic with a low melting point.
After deciding on a material, students should brainstorm a flashlight design. To help them brainstorm, you can give them a schematic of a typical flashlight to draw on a whiteboard. When the students have completed the sketch, they should answer the relevant question on the Light Your Way worksheet. The teacher should review the completed worksheets and give the students time to construct their flashlights. To receive more detailed feedback, students should also have access to an online resource to document their designs.
Batteries should be disposed of properly. Batteries pollute water supplies and oceans, and lithium is a known carcinogen. Batteries and flashlights made from lithium are also highly flammable, and the fumes can reach people if inhaled. Thankfully, most flashlight components are recyclable. But how to recycle them depends on consumer awareness. Then they can be reused.
In order to make a flashlight that lasts a long time, the case must be made of a suitable material. For example, copper is commonly used in flashlights. The material is a strong conductor of electricity and is found in copper ore. The United States ranks second in the world for the production of copper. The largest copper mine is located in Bingham Canyon in Utah. If the flashlight is not made of copper, it will rust quickly and show signs of wear after a long time.
What are the costs for the flashlight?
The cost of a flashlight can range from less than 10 to up to 100 euros and even much more. While you should avoid buying the cheapest models, there are still some cheap options. AA or LED bulbs typically cost around $5 each and come in packs of two. You can choose between the two as long as you're willing to spend a little more for the quality and features you need. To get an idea of ​​the price range, click here to buy flashlights on Amazon.
The cost of a flashlight bulb varies depending on the type, wattage and features. Incandescent bulbs cost less and last up to 50.000 hours. However, they also generate heat, which can cause your flashlight to overheat and shorten the bulb's lifespan. If you are looking for a flashlight that is suitable for all your daily activities, you should invest in a higher quality model.
The brightness of a flashlight can be one of the most important factors to consider. Lumens are usually measured in lux and most manufacturers like Fenix, Nitecore or Led Lenser will list this number on their website. Whether you need a 200 or 2.000 lumen flashlight depends on the application. A lantern or headlamp needs around 100 lumens, while a flashlight with 2.000 lumens can be useful for emergencies or when setting up camp in the woods.
If you experience frequent power outages, consider a renewable-powered flashlight. Some models use solar energy or shaking to generate energy. These options do not require batteries and chargers. Rechargeable flashlights, on the other hand, usually have internal batteries and can be charged through a variety of methods, such as charging. B. via mains adapter or even USB ports. There are also rechargeable flashlights, but these tend to cost more than the alkaline versions and require an external charger.
Different types of flashlights
EDC flashlight
UV flashlight
tactical flashlight
Flashlight with alarm
Flashlight for children
Flashlight with LED
Dynamo Flashlight
Stun Gun Flashlight
mini flashlight
Police Flashlight
Black Light Flashlight
Cordless Flashlight
small flashlight
Flashlight with 10.000 lumens
Rechargeable LED flashlight
MS18 Flashlight (Imalent)
extremely bright, powerful flashlight
Flashlight military
Flashlight fire department
Solar Flashlight
Well-known brands of flashlight manufacturers
Olight
LedLenser
Fenix
Nitecore
Mil-Tec
Outlite
Shadowhawk
Varta
Anchor
Wuben
EverBrite
MagLite
leprosy
Maul
Stubai
Makita
immediately
Berner
Frequently asked questions about flashlights
When was the flashlight invented?
How does a flashlight work?
Which flashlight shines the furthest?
What flashlight do the police have?
How many lumens does a cell phone flashlight have?
What is a tactical flashlight?
How many watts is a flashlight?
Who invented the flashlight?
Why doesn't my flashlight work on my iPhone?
Environmental compatibility in production and disposal
The environmental impact of a flashlight depends on its power source. Batteries are one of the most common sources of e-waste and contain small amounts of toxic metals. Batteries are also often dumped in landfills, where they emit greenhouse gases and pollute water. To combat these problems, we can use a water-powered flashlight instead. A water-powered flashlight requires about 0,677 TJ of natural gas to power its LEDs.
A non-rechargeable battery-powered flashlight requires regular battery replacement. A flashlight with a linear generator emits the fewest pollutants, but is slightly more expensive. A general flashlight, on the other hand, requires two alkaline batteries. Fortunately, these batteries are classified as non-hazardous waste by the federal government. Even non-rechargeable batteries can be recycled in steelmaking. The battery operated flashlight also uses a polyethylene housing and a white LED.
The FL1 standard adopted in 2009 by ANSI was published, prescribes the testing of flashlights with certain types of batteries. The initial light output is measured with an integrating photometer 30 seconds after the lamp is switched on. With the integrating sphere photometer, the total light output is given in lumens. The brightness of a single point in a beam of light is measured and expressed in candelas.
The environmental impact of an inferior flashlight is enormous: in Kenya alone, around 700.000 kg of lead is thrown away every year. This creates 30.000 cubic meters of waste. The environmental impact of these inferior flashlights can be significantly reduced by marketing affordable, better quality flashlights. The study's findings can help develop a quality assurance framework for cheap flashlights, thereby reducing the negative social, economic, health and environmental impacts of these devices.
The page contains affiliate links / images: Amazon.de