It is again Black Friday, and not only in the USA, where Christmas shopping traditionally begins, but also at Amazon - and that with some bargains from electronics, clothing and Co. In this little article I would like to show you a few products of today's range and link them. Some offers end soon, others at the end of the day - so if you read faster, you can save more;)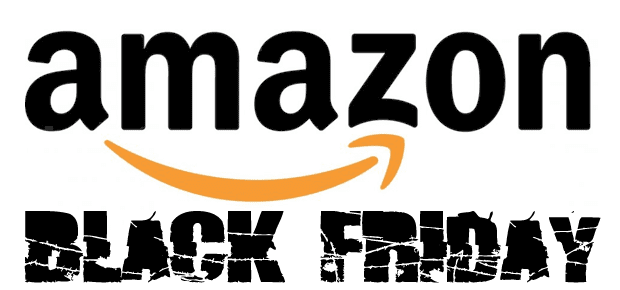 VicTsing ET Thunderbird Gaming Mouse - Ends at 10:00 AM
This is a gaming mouse that can be personalized. In addition to 5 levels of cursor speed (each can be finely calibrated), weights are also used in the mouse so that it brings the desired mass to the pad. It also has a "fire button" and 5 side buttons. By the way, I use the mouse for the office - I double-clicked the fire button, the side buttons serve as back and forth in the browser, for cutting, copying and pasting. A clear recommendation and with a 10% discount until 00:36 a.m.
A brief summary of some of the day's offers
Kindle Paperwhite with a 40 euro discount
The Kindle Paperwhite, the eReader with a bright display for outdoors, WiFi or 3G connection for mobile content acquisition and many other features, can be purchased in its various versions with a discount of 40 euros each. The offer seems to be valid all day, but if you order as soon as possible, you can still use the Evening Express or the delivery for tomorrow. If you have Prime, you have an advantage on Black Friday on Amazon anyway;)
Kindle Paperwhite (previous model - 7th generation) 6 inch (15 cm) display, ...
Unsurpassed, high-resolution 300 ppi display - read like on real paper. Without mirror effects, even in bright ...
Integrated, adjustable front light - for ideal lighting day and night.
Reading without interruption - a single battery charge lasts for weeks, not just a few hours.
Amazon Fire TV Stick with 38% discount
Become Matthias Schweighöfer TV stick want to buy cheaper, you have the opportunity to do so today. Instead of 39,99 euros, you will only be charged 24,99 euros so that you can stream series and films thanks to Amazon. Incidentally, the setup should only take a few minutes. Well then, have fun with the streamed entertainment!
Black Friday at Amazon - secure Christmas gifts now
Black Friday, the craziest invention since the spinning of capitalism ... But if you hurry up, you might get one or the other Christmas present for less with a big discount. It pays to be quick if you want to cash in on Black Friday on Amazon today! Just use the given links (I'll write without my own interests;)) and get to the individual offers as quickly as possible. Good luck shopping!
-

After graduating from high school, Johannes completed an apprenticeship as a business assistant specializing in foreign languages. But then he decided to research and write, which resulted in his independence. For several years he has been working for Sir Apfelot, among others. His articles include product introductions, news, manuals, video games, consoles, and more. He follows Apple keynotes live via stream.
The page contains affiliate links / images: Amazon.de