When I read the bookmacOS - The comprehensive guide' by Jürgen Wolf (Rheinwerk-Verlag) for the first time, I was struck by its sheer weight and size. With a good 2,6 kilograms and almost 1.200 pages, it feels like a macOS encyclopedia. And somehow it is, if you look at all the topics covered in the book.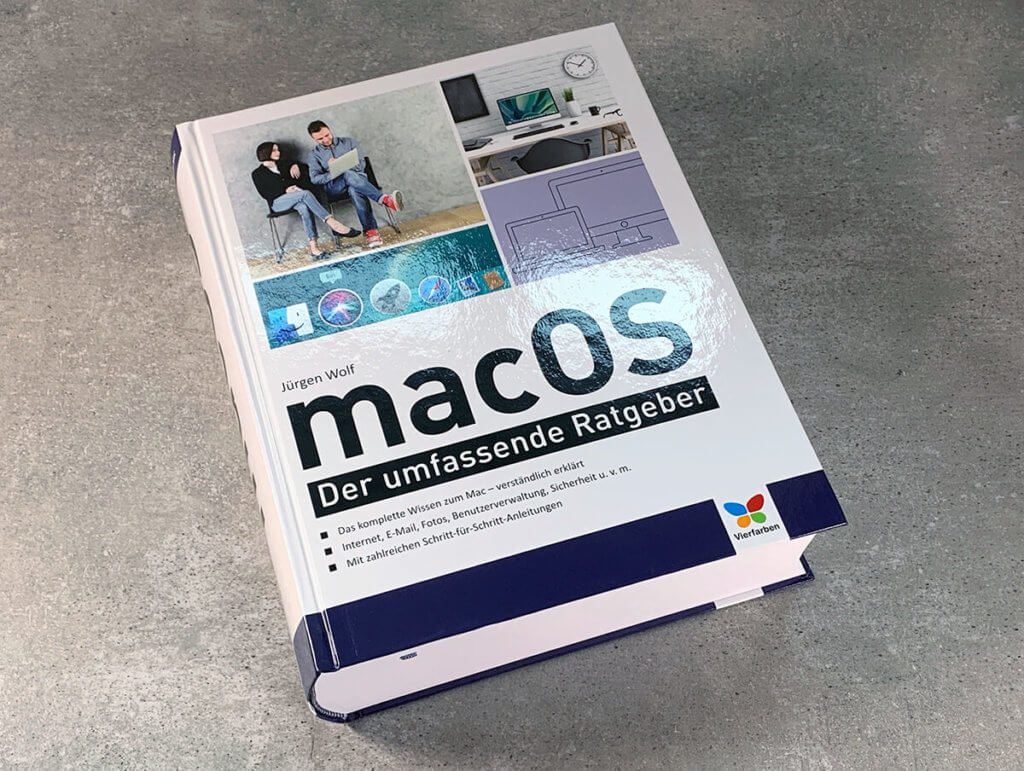 Technical data of the book
In a nutshell, here are the "Specs" for the book, which are worth mentioning in this case. With the book quartet, you would certainly beat many other cards with the card from this book. :D
Title: macOS - The comprehensive guide
Author / Publisher: Jürgen Wolf / Rheinwerk Verlag
ISBN: 978-3-8421-0631-4
Price: approx. 40 EUR
2nd updated edition 2018
Weight: 2600 grams
Page: 1198
Remarkable: The table of contents has 24 pages and the index has another 9. Normally I present a small summary of the table of contents in the book reviews, but in this case that would go a bit beyond the scope of this article. Believe me when I say there are really many, many topics in the book. ;-)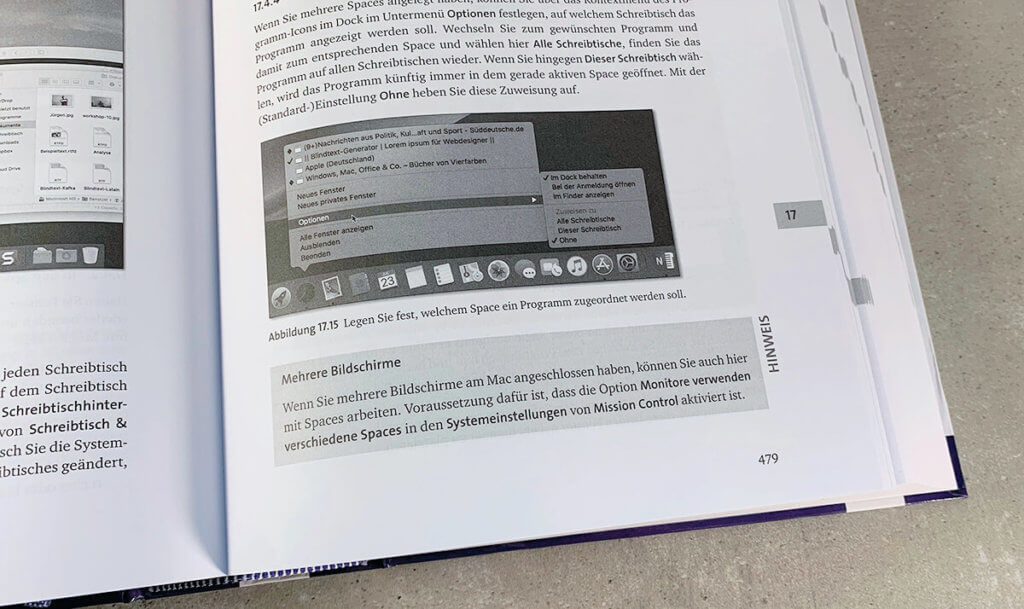 Unfortunately only b / w printing
Nevertheless, I was a bit disappointed that only black and white printing was used on the inside. Colored screenshots and small colorful info boxes loosen up the text and so Jürgen Wolf's book looks a bit bland at first glance.
This is a hurdle, especially for beginners, which means that they feel less addressed and that they pick up the book less often.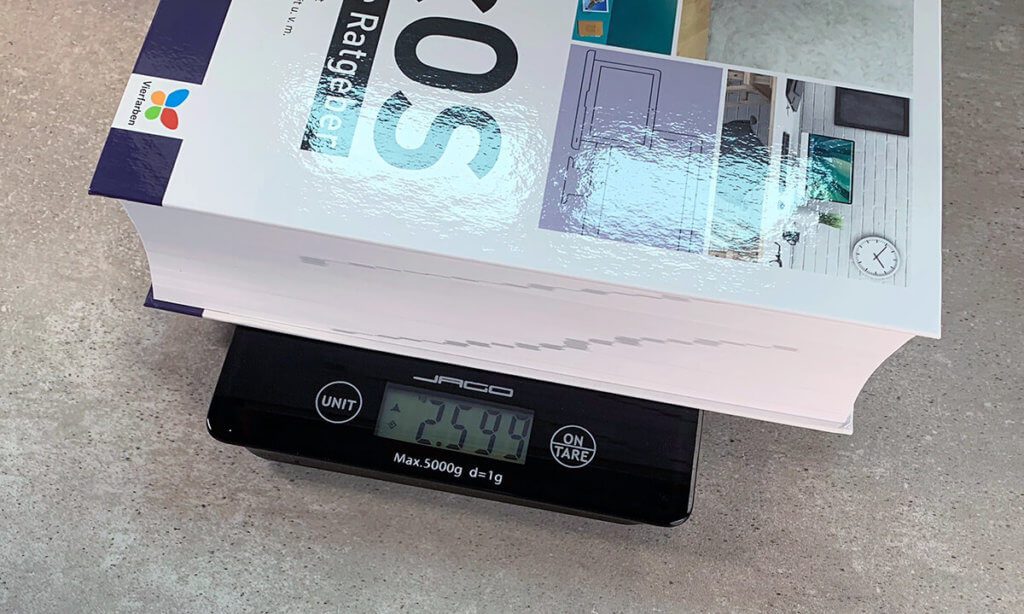 Well-founded information for advanced users
But if you leaf through the book, you will quickly see that it covers really worth knowing information on topics that other manuals for macOS do not even mention.
Here are a few topics and keywords for which I found explanations in Jürgen Wolf's macOS guide that are missing in Anton Ochsenkühn's macOS Catalina reference work:
intelligent mailboxes
the HEIC file format
System start in verbose mode
Create e-books with iBook Author
RAW converter in photos
The many pages are also noticeable in terms of content.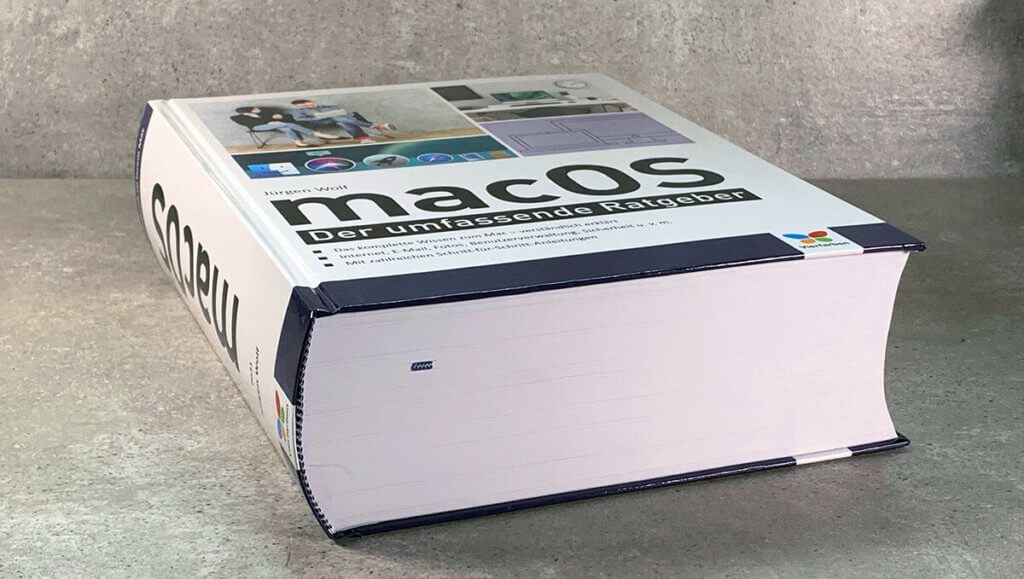 Nevertheless, I would only recommend the macOS guide from Rheinwerk-Verlag for beginners to a limited extent. Some of the topics covered may not be relevant to Mac newbies, while they may be helpful at some point for users who want to dig deeper.
So it is a question of how you assess yourself: If you can live with less colorful pages and would like to have a lot of information on all kinds of topics on your Mac, then Jürgen Wolf's macOS manual is the right one.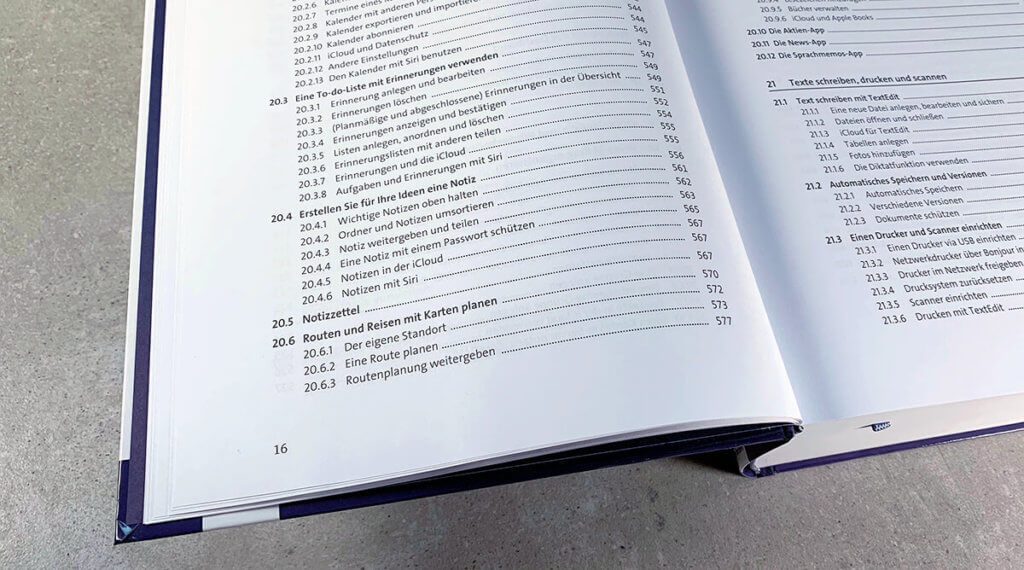 Still on the macOS Mojave booth
Unfortunately, my edition (and the currently available one) is from 2018 and is therefore designed for macOS Mojave. That means you can still find iTunes here, 32-bit apps are not an issue and features like Sidecar and screen time are not explained.
This is a point that is sure to play a role when choosing a macOS manual. I have to admit that I've had the book since 2018 and I'm only now writing a real review on the blog. That means that when I received the book, it was absolutely up to date. Unfortunately, I did not receive any information from the publisher as to whether a new edition was planned for the next few weeks. If so, I'll add it here.
If you get the current edition and have macOS Catalina on your Mac, you will see slight differences in some screenshots compared to the Mac screen at home. Terminology under Catalina is also different. For example, the Find My feature hosts both Find My Mac and Find My Friends on Catalina.
If you can live with such differences, the book is a very good reference work in which you can find almost all topics.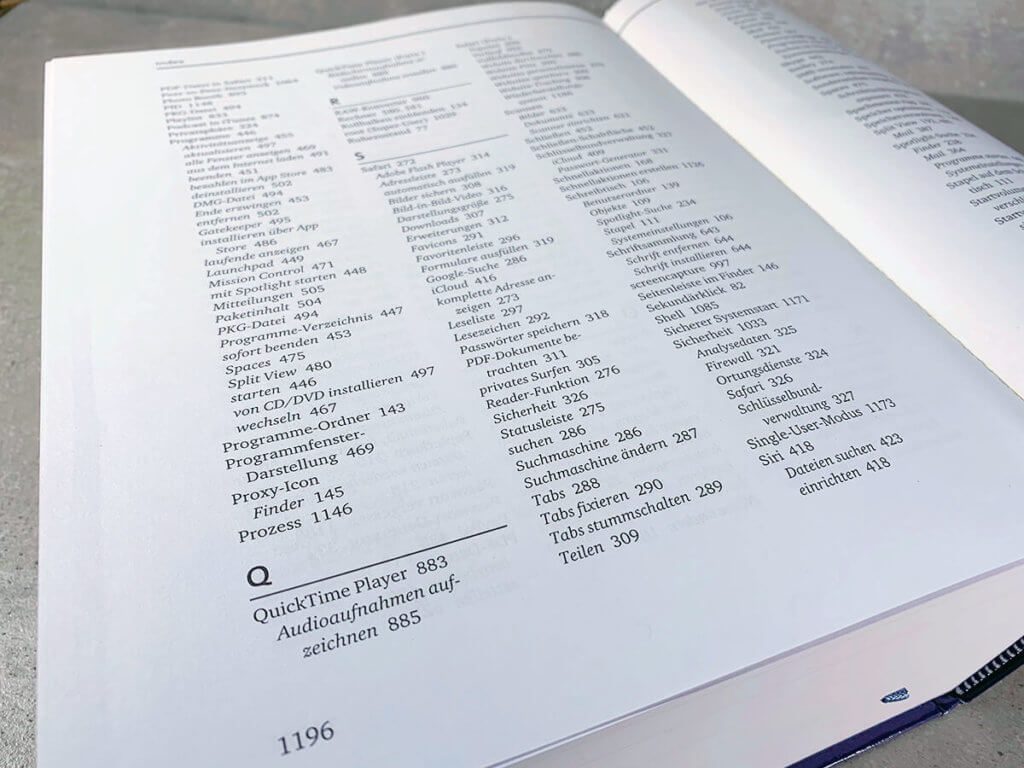 My conclusion
Since the book is not geared towards the current macOS, but is still up to date with macOS Mojave, I would not recommend the book for newbies. For me personally, it is interesting to have certain functions described in more detail.
Just like the "Manual for power users" by Kai Surendorf, I also see the target group for the book "macOS - The Comprehensive Guide" by Jürgen Wolf as more experienced users - whereby Kai Surendorf's book is much more for specialists and administrators.
Ultimately, you can use it very well as a second book in order to have an in-depth reference work in addition to an easily digestible beginner's book. It's very good in terms of the amount of information, but I would rather recommend a book like "macOS Catalina - The standard work on Apple's operating system" choose.
You can find them here 2018 edition on Amazon. Alternatively also via this product box:
If a new version of Rheinwerk-Verlag comes out that also covers macOS Catalina, I will link it here.
Jens has been running the blog since 2012. He appears as Sir Apfelot for his readers and helps them with problems of a technical nature. In his free time he drives electric unicycles, takes photos (preferably with his iPhone, of course), climbs around in the Hessian mountains or hikes with the family. His articles deal with Apple products, news from the world of drones or solutions for current bugs.
The page contains affiliate links / images: Amazon.de