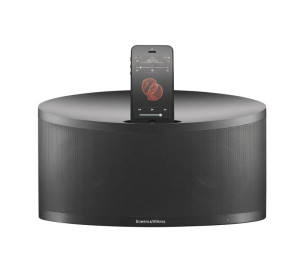 The noble music forge [Bowers & Wilkins-> bowers-wilkins] have already released a number of products for the audiophile iPhone user that have only received top ratings among connoisseurs. Unfortunately, the well-known Zeppelin was also supplied with another [loudspeaker dock-> loudspeaker dock] from B&W with a [Lightning dock connector-> lightning] for the new iPhone 5. With the Z2 this problem is finally a thing of the past and music lovers can look forward to the fact that the Z2 music dock also supports the [Apple Airplay Technology-> airplay].
Anyone who sees the Z2 for the first time will probably be reminded of the A5 and A7, because they look very similar. However, the A5 and A7 do not have an iPhone dock and can only be fed via the airplay stream. In addition, these two candidates are considerably more expensive than the new Z2 loudspeaker dock from B&W.
The speaker app: "Bowers & Wilkins Control"
With the iOSApp "Bowers & Wilkins Control" allows the user to install his Z2 device in a very simple manner. The app guides him through the process and helps to connect to the WiFi network needed for Airplay playback. Once set up, the app is no longer needed.
The B&W loudspeaker dock is also available in white and black (matt). True to the Apple concept, B&W is currently also delivering the black dock for the first time and will later put the white version for sale (in Germany).
Jens has been running the blog since 2012. He appears as Sir Apfelot for his readers and helps them with problems of a technical nature. In his free time he drives electric unicycles, takes photos (preferably with his iPhone, of course), climbs around in the Hessian mountains or hikes with the family. His articles deal with Apple products, news from the world of drones or solutions for current bugs.
The page contains affiliate links / images: Amazon.de