Cloud storage providers usually secure their servers with their own security methods. But that doesn't mean they're 100% safe. If you have company data or private content in Dropbox, Google Drive, OneDrive or stored in another cloud gives you Boxcryptor more safety. But thanks to encryption, Boxcryptor can also contribute to more data security on local hard drives, on a USB stick or in the NAS. The whole thing works under macOS on the Apple Mac as well as on Windows PC or on iOS and Android devices. Everything you need to know, the compatibilities and the prices can be found below.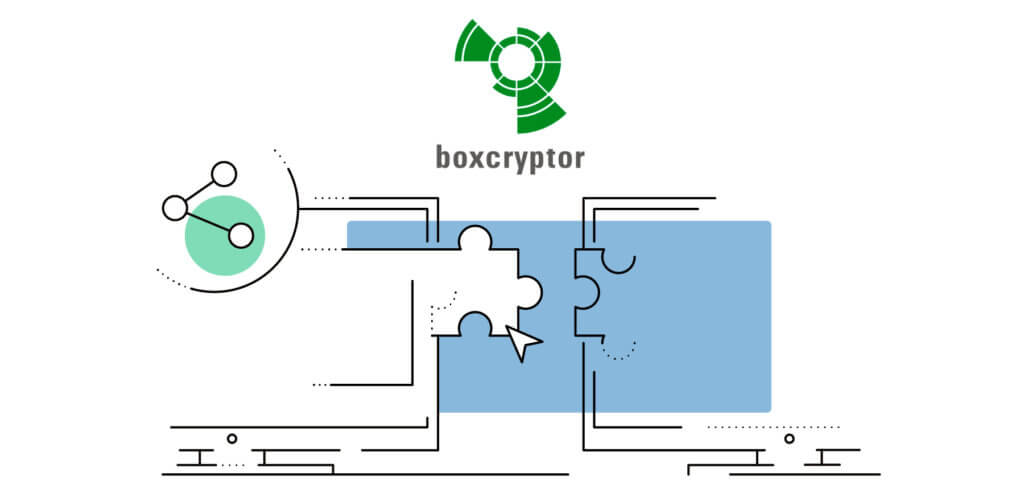 Boxcryptor - encrypt cloud storage yourself
Boxcryptor offers end-to-end encryption that can be used for local storage, NAS systems and various cloud providers (see list below). The encryption is "Made in Germany" because both the company and the servers are located in Germany. In addition, the security of the Boxcryptor service was and is confirmed by the security audit by Kudelski Security. If you want to be completely on the safe side, use two-factor authentication (2FA) when using Boxcryptor. So only you can access your data after a corresponding query.
This is how the encryption of files and folders works
With Boxcryptor, files and folders are secured to the local device using 256-bit AES encryption before they are uploaded. The upload is only implemented after this backup, so that the selected cloud storage device only has the material in encrypted form. In order to decrypt the files and folders and thus release them for viewing, editing or output, the respective software key is required. As a private person, you naturally have this directly on your device with Boxcryptor. In companies, an administrator can issue access rights and expand or restrict them in groups.
Why I recommend the paid version
As you can see in the video above, there is also a free version of the encryption service. However, this only covers one cloud provider on up to two devices. If you want to access the data with the iPad in addition to the Mac and iPhone or save something encrypted online, this is not possible for free. In addition, you can only use iCloud or Dropbox or one of the other storage devices. There are no such restrictions in the paid package. In the following table you will find an overview of all the features of the individual packages.
Free
Staff
Business
Only 1 cloud storage supported
Unlimited cloud storage
All functions of the "Personal" package
Use only 2 devices with one account
Use an unlimited number of devices with one account
For professional and corporate use
Community support
Support via email
Support requests have higher priority
For private use only
For private use only
Integration of Whisply
Integration of Whisply with additional functions
Whisply integration for business use
Encryption of file names possible
Price: € 0
Price (1 year): 36 €
Price (1 year): 72 €
Price (3 years): 81 €
Price (3 years): 162 €
Buy and use Boxcryptor software online
There is the option of booking both the personal and the business offer for one year or three years each. In the end, the price also depends on this. In the following I have listed an overview of the individual offers and prices for Boxcryptor. The links in the list will take you directly to the offer page:
Boxcryptor is compatible with these clouds
Here is a list of the online storage devices with which the Boxcryptor developers ensure compatibility (as of July 29, 2020). There is sure to be one or more providers that you use:
iCloud Drive
dropbox
Google Drive
OneDrive
OneDrive for Business
Telekom MagentaCLOUD
GMX
WEB.de
Strato HiDrive
Box
SharePoint Online
egnytes
ownCloud
Amazon S3
Spider Oak One
CloudMe
cloudwatt
HubiC
SugarSync
Mailbox.org Drive
Yandex.Disk
Mail.ru hotbox
Nextcloud
LeitzCloud
Storegate
Nutstore
livedrive
Dracoon
Conclusion on the encryption of files in the online storage
If you load data into the cloud - whether iCloud, Dropbox or another provider - you might want to do it in encrypted folders. The Boxcryptor software gives you the opportunity to save your data more securely and protect it against hacks or other attacks. For this purpose, the data is encrypted before being uploaded to the cloud and only then uploaded to a server for storage. The software works on the Apple Mac and on iOS or iPadOS devices as well as on the Windows PC or Android devices. So you can use cross-platform encrypted data from the cloud from Mac, iPhone, iPad and Co. A recommendable thing if you want more security.
Jens has been running the blog since 2012. He appears as Sir Apfelot for his readers and helps them with problems of a technical nature. In his free time he drives electric unicycles, takes photos (preferably with his iPhone, of course), climbs around in the Hessian mountains or hikes with the family. His articles deal with Apple products, news from the world of drones or solutions for current bugs.