We recently received an email from our reader Peter, who pointed out a few advantages of buying an app outside of the Mac App Store. In his particular case, it was about updating the serif programs Affinity Photo, Affinity Designer and Affinity Publisher. After an update, the new versions ran rather "suboptimally" and therefore Peter wanted to go back to the previous version. This is not a problem with the download from the developer's website, because you can simply use an older .dmg file. This is not possible through the Mac App Store. And: There are further advantages of the app download outside of the Apple offer ...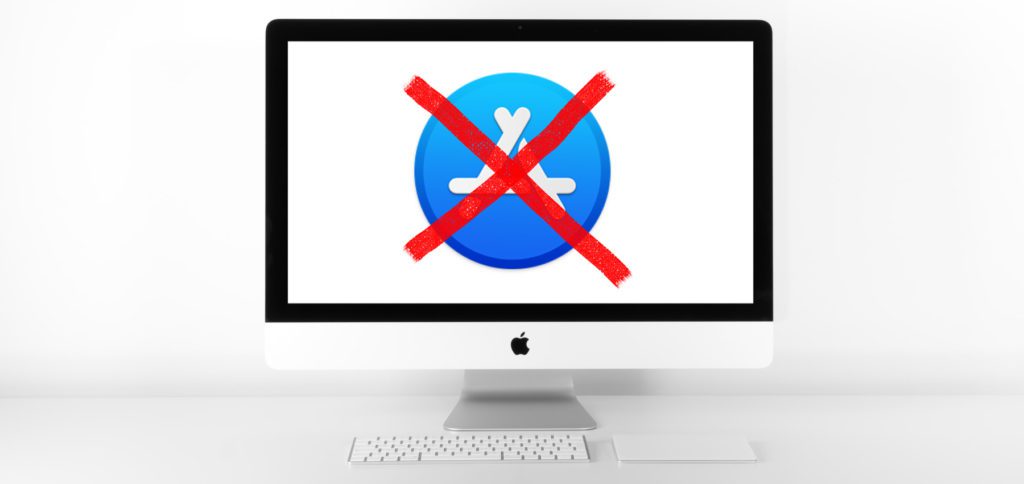 Pros: Download Mac apps directly from developers
Whether it's a paid version or a free app, downloading outside of the Mac App Store can have advantages. If you have been using the app for a long time and have caught a faulty version with the latest update, you can quickly access the previously downloaded installation file (.dmg) to install a previous version. In addition, there are various old and new versions of some apps as offers on the developers' website. If this is not the case, you can contact them and ask for help.
Some apps, such as CleanMyMac or other system help, also require extensive system access. This is not the case if you download the app from the Apple store. Because these downloads only run in the sandbox environment of macOS and do not receive all the necessary access. If you load e.g. B. CleanMyMac directly from MacPaw or from their Setappoffer, then more extensive access for system cleaning, malware search and the like can be set up. Here is a related post: CleanMyMac X Now On The App Store - Buy Or Not?
But that's not all, because of course the price also plays an important role in the case of apps to be bought. Developers can set their own prices on their own websites or in their own shops. You can set your own pricing in Apple's Mac App Store, but this must include the commission that is to be paid to Apple. This not only applies to one-time purchases of full versions of the app, but also to subscriptions.
Here is an overview of the most important advantages of direct purchase:
Price difference as the Apple commission is no longer applicable
System access without sandbox restrictions
Older .dmg files can be used to install the previous version
Older versions can sometimes be selected / requested
Some small help apps are only available on the web
The Mac App Store offers these advantages
Of course, the Mac App Store not only offers disadvantages, such as the lack of downgrade options, the sandbox requirement or the commissions on purchases and subscriptions. There are also good reasons to be explicit for to decide the purchase of apps via the Apple offer. Here is an overview:
Subscription overview for convenient management of app costs
Update notes for updating programs
Tested security of the apps through Apple's recording process
Tips for downloading apps from the Internet
You may find the advantages of downloading apps from the developers' websites listed above convincing, but shy away from them for fear of malware and data theft. The best tip for the app download from the "wild" Internet, ie from the World Wide Web, is: check the website for seriousness. Is there an imprint? Are there any contact options? Is the website really called like the developer studio or like the person who created the app? These are questions that can be answered for it. You should also avoid download portals such as CHIP or Softonic. Here is a contribution to it: Why you shouldn't download software from download portals.
How do you feel about the app download? What are your experiences and what are your weighted advantages and disadvantages of the App Store and WWW? Feel free to leave a comment on the topic :)
After graduating from high school, Johannes completed an apprenticeship as a business assistant specializing in foreign languages. But then he decided to research and write, which resulted in his independence. For several years he has been working for Sir Apfelot, among others. His articles include product introductions, news, manuals, video games, consoles, and more. He follows Apple keynotes live via stream.