Caps lock, caps lock or toggle lock - as they are also called, this key is superfluous for many Mac users. The seldom used key causes frustration if you want to write something quickly and accidentally press it. But even if that doesn't happen: the key, which is actually well placed on the keyboard, could be more practical and take on a more useful function in the workflow. This is what some developers thought and brought out apps to change the function of Caps Lock. This guide is specifically about shifted and Carabiner element.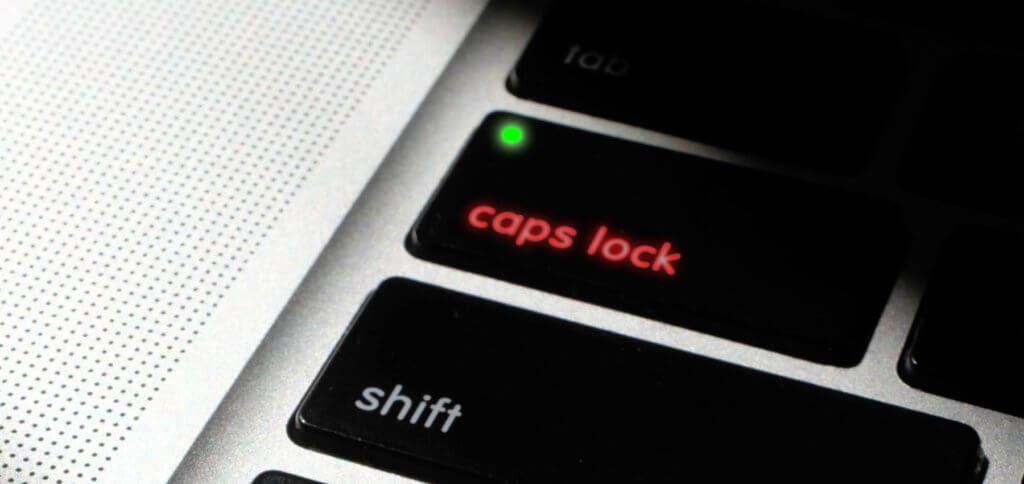 Shifted - Assign a different function to Caps Lock
The Mac app "Shifted" is aimed at all users of the Apple Mac, iMac and MacBook who not only reassign the caps lock key, but also want to do something good for their workflow. More than ten actions are available for this, some for free, others in the pro version.
For "multitaskers" you can jump to the previous window or open Spotlight. There is a smart copy-and-paste function for "developers". In addition, the Emoji overview, Mission Control or AppleScript can be called with Caps Lock. For "surfers" there will also be a Tab change offered as an action.
A complete overview, the comparison between the free and pro version (14 days test period, then one-time $ 6) and an FAQ can be found at GetShifted.App.
Carabiner elements - change button functions
Karabiner-Elements (previous versions were only called "Karabiner") not only offers the option of repurposing the Caps Lock key on the Mac. It can be the same several keys can be assigned newso that you can virtually assign the keyboard freely and design the workflow on the computer completely individually. But that's not all: mouse actions can also be defined.
There are no costs for this app. However, it is a little more complicated than other solutions, since the functions of a key are defined in table form with those of another key or a key combination. But once you've snuck into it (and the English names for all keys ready), the keyboard can be adapted to your own needs.
You can find the download, information on compatibility with macOS Catalina, macOS Big Sur as well as Intel chips and Apple Silicon SoC on the official website.
Changing the caps lock function without an app: in the system settings
If you don't want to download an app or simply remap the Caps Lock key with native solutions, the Mac's system settings will help you. Because in macOS Apple has built its own option to switch off individual keys or to use them for alternative functions. How this works, which keys you can edit and more information can be found in this guide: What is Caps Lock?
With Lynne, a graphic artist and designer has joined the team who contributes articles on the topics of homepage, web development and Photoshop. YouTube has recently become one of her areas of activity. Lynne is (unintentionally) very good at generating error messages and thus ensures a steady influx of problem-solving articles, which repeatedly make the Sir Apfelot blog a popular contact point for Mac users.