Watch films, binge series, visit the cinema with the annual ticket and stay up all day IMDb.com hanging out - do you know someone who does that? Then you will find the right Christmas gifts here! No matter if you are a film nerd, stream junkie or series fan: for Christmas you can give everyone a great gift. Even if you don't know exactly where the genre, actor or directing preferences are, that's possible. But if they are known, then you can go further with your gifts for Christmas. Below you will find a little help for this;)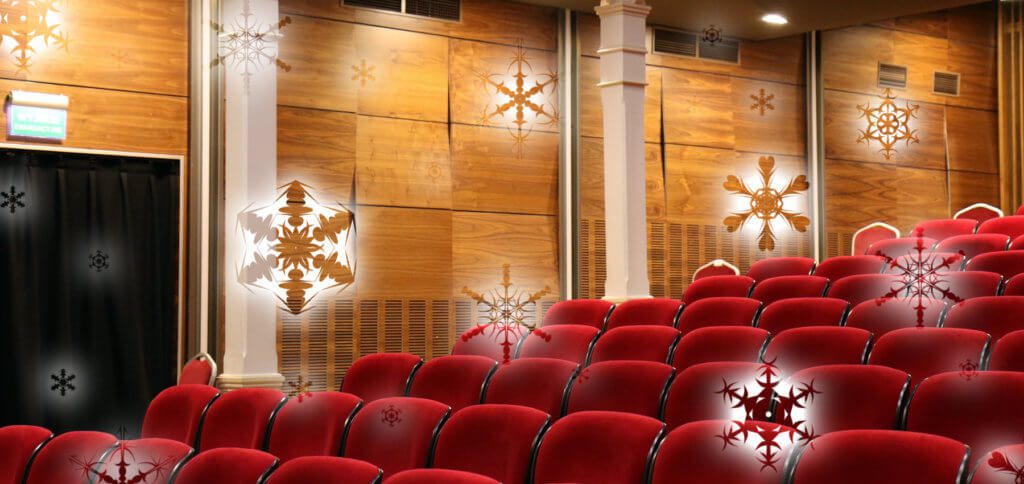 Film notebooks: record films in a diary
Like in a kind of diary, film fans can write down the respective information and ratings for a strip in film notebooks. There is also space for information about the cast, the direction and so on. Virtually every notebook is suitable for this, but there are also special volumes that are already prepared for this one purpose.
Especially "My Films - The Film Review Book"I think it is well designed, at least for those who want to rank various aspects of the film such as plot, script, actors, camera and sound in a ranking. At the beginning there is also a table of contents in which you can write in which page you rated which film.
There is also the notebook "My favorite films", In which at least the cover is designed according to the topic. Even the "look into the book" function does not determine whether a layout for capturing film details is also contained inside. And it doesn't have any reviews either. So that would be more of an emergency gift when everything else is sold out;)
Third there is the most expensive, but also the most beautiful film diary in this list "Moving pictures". The disadvantage here is that it may not arrive until after Christmas. But there is plenty of space for title, director, genre, leading roles, language, original title, when? and with whom? seen as well as highlights and lows with. You can tick the medium consumed in a list: cinema, DVD, Blu-Ray, stream, TV or other.
Of course, there are also notebooks that are completely free of layouts, tables and lists on the inside, but are only made for film and series friends thanks to the cover design. For example "Eat Sleep Anime Repeat", various "Star Wars notebooks"Or"Harry Potter notebooks".
Series and film series: give DVD and Blu-Ray boxes as a gift
Many series and films can now be watched on Netflix, Amazon Prime, Apple tv +, the Disney streaming service and other providers on the Internet. But what if there is no internet, if nothing has been downloaded or the app is just crazy? Then you can at least fall back on your film and series library, if you have one. The same applies to content that is not available from any streaming service but is available on discs. Here some examples:
Films and series with Sir Apfelot
Here in the blog I have already discussed films and series at one point or another. That is why I have you as further reading on the topic Christmas gifts for movie and series nerds here a few more posts linked:
Even more Christmas: gifts for everyone!
In addition to the topics of film and series, the blog is about a lot more. That is why you will find further ideas for Christmas gifts in individual articles from 2019 and previous years - for girlfriend or wife, for boyfriend or husband and also for children. Here is a small selection:
Jens has been running the blog since 2012. He appears as Sir Apfelot for his readers and helps them with problems of a technical nature. In his free time he drives electric unicycles, takes photos (preferably with his iPhone, of course), climbs around in the Hessian mountains or hikes with the family. His articles deal with Apple products, news from the world of drones or solutions for current bugs.
The page contains affiliate links / images: Amazon.de