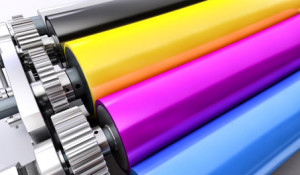 Mittlerweile haben wir ja Zeiten erreicht, in denen man nicht auf gut Glück testen musste, ob ein Drucker am Mac läuft oder nicht. Es gibt zum einen viele Hersteller, die ihre Geräte direkt mit dem Aufdruck "Mac kompatibel" bewerben oder man weiß bei einigen Herstellern wie HP oder OKI, dass die Farblaser auch am Mac unter OS X bzw. macOS laufen. Trotzdem neige ich immer dazu, Laserdrucker zu kaufen, die explizit irgendwo als mac-kompatibel hervorgehoben wurden.
Color lasers for different purposes
Most people will want a color laser printer that they can use in their home or small office. This usually involves printing out a photo, a presentation, an invoice or an offer here and there. Large quantities will usually be less here. For this reason, the purchase price is just as important as the operating costs, which are particularly high due to the toner and exposure unit.
Color laser for the Mac in the test
Um etwas mehr zu bieten als eine "Top 10 Liste der besten Farblaserdrucker für den Mac", möchte ich hier einige Laserdrucker vorstellen, die ich in dem einen oder anderen Test schon unter den Besten finden konnte. Zu jedem Drucker möchte noch ein bisschen Infos geben, die ich auf anderen Webseiten gelesen habe. Ich denke, damit kann man eher entscheiden, welcher Drucker am besten zum eigenen Einsatzzweck paßt.
The best Mac color lasers with rating and comment
Here is the list of the [color laser printer-> color laser printer] that I have shortlisted. The order does not mean anything, because it is arbitrary and all the printers that are mentioned here have done very well in any case - either in a test or in the customer rating on Amazon.
Brother HL-4150CDNG1
This Brother printer has already made a very positive impression in the PC Magazin test. The low purchase price of around EUR 200 makes it the first choice for occasional printers who still expect top print results. A toner set with all colors for 3500-4000 pages costs around 100 EUR.
HP LaserJet Pro 200 M276nw Multifunction Printer
This printer from HP can be ordered in the options with ethernet connection or ethernet and wifi. With a price of around EUR 300, it is not the cheapest printer to buy, but you get a multifunctional device that not only works as a color laser printer but also handles A4 scanning and copying. The price for a toner set with all colors for 1800-2400 pages is just under 100 EUR. The customer ratings on Amazon are quite good, only a few gave a negative rating due to the high toner costs, which have now normalized and are therefore no longer noticeably high.
OKI C822n LED A3 color laser printer
In order to offer something for people who would like to have a color laser up to A3 on their Mac, this OKI has been added to the list. The price is below 600 EUR and is therefore not as extreme as other manufacturers who offer models around 2000 EUR. On the other hand, the toner in this device is not very cheap. The black toner cartridge with a printing capacity of 7000 pages is 80 EUR while the color cartridges per color and with 7000 pages are around 180 EUR. Nevertheless, the device should be of interest to occasional printers, as the purchase itself is inexpensive.
OKI C610dn LED color laser printer
The small OKI for A4 paper also delivers a very good print result. With a purchase price of almost EUR 700, the printer is more suitable for smaller offices or ambitious private individuals - also because the printer cartridges cost around EUR 80 in black and EUR 140 in color. In the PC Magazin test, however, he was able to get first place.
Lexmark CS310DN color laser printer
This color laser from Lexmark impresses with a resolution of 1.200 dpi with duplex printing and is also very fast. Some printers take a long time to wake up from standby. Not this one. The quiet noise development was also positively highlighted by customers. Last but not least, it also offers the option of expanding it to a WLAN printer. How to do this is in the next paragraph. Regarding the toner, it should be mentioned: a black cartridge for up to 4.000 pages currently costs about. Color toner costs around EUR 1.000-50 per color for 70 pages.
The Lexmark color laser can be used with the WLAN module Marketnet N8352 make network-compatible. This means that it can also be conveniently controlled from iOS devices.
I was also able to read positive things about the Lexmark C540n in terms of print quality, but unfortunately everyone on Amazon agrees that the toner is used up faster than stated. In addition, the follow-up costs make it extremely expensive. For this reason, the device only made it to be mentioned, but not really made it to be recommended by me.
The prices that I mention here for toners and printers were researched by me today (June 17.6.2013th, XNUMX). So it may well happen that these are actually significantly different. This should always be taken into account when evaluating a printer.
Update: The current bestsellers in color laser printers
Since this post is already a few years old, but still attracts some attention, I would like to provide you with a bestseller list of mac-compatible color laser printers. I haven't tested any of the printers, but you can already see from the reviews which ones are good. And the good thing is: the list is automatically up-to-date!
26,10 EUR
Bestseller no. 1
Bestseller no. 2
36,91 EUR
Bestseller no. 3
72,31 EUR
Bestseller no. 4
79,01 EUR
Bestseller no. 5
Jens has been running the blog since 2012. He appears as Sir Apfelot for his readers and helps them with problems of a technical nature. In his free time he drives electric unicycles, takes photos (preferably with his iPhone, of course), climbs around in the Hessian mountains or hikes with the family. His articles deal with Apple products, news from the world of drones or solutions for current bugs.
The page contains affiliate links / images: Amazon.de