Smartphone bundles with contract and smartphone
Smartphone bundle offers with Apple smartphones:
The days of clunky, incredibly expensive car phones are long gone, but I still remember how envious we were looking at these devices. And then finally came the first mobile phone of their own! It was a Nokia, of course, and it came with a contract. At that time you had to submit an employment contract in order to be able to conclude an (expensive) mobile phone contract at all. And every minute of conversation had to be paid for! Of course you didn't have a network everywhere and soon got to know the dead spots in your area ...
Today there are hand contracts like a dime a dozen, which now makes it a little difficult for consumers to choose a provider. The tariffs are absolutely flexible, so that there is something for everyone. If you have a mobile phone contract with a mobile phone comparison to a new tariff plus device, you benefit from several advantages:
Low acquisition costs for your new smartphone.
The network of your choice (even if dead spots have become quite rare).
Calculable costs through the fixed price that you pay monthly.
New devices at a low price - grab your dream phone! But which one should it be?
Which is the right cell phone for me?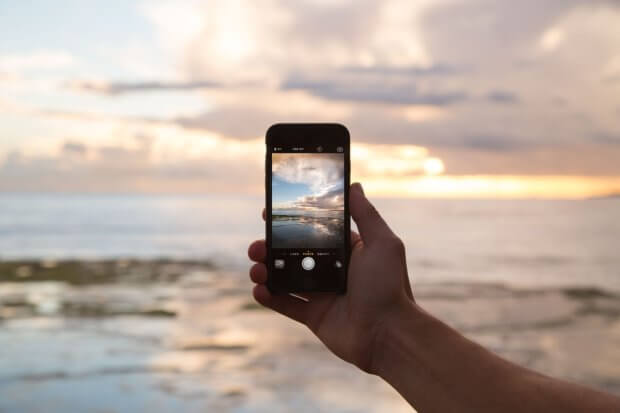 An iPhone is not the right device for everyone; choosing the right model is always an individual decision. One person would like a more robust cell phone for the youngsters, the next one needs a large display. Another would like to shoot videos (so an iPhone again!) Or use his smartphone as a reader. Then it should be small and comfortable to hold. Did you already know how perfectly you can read on a cell phone? Unlike most readers, which are also comparatively heavy, the size of the font can even be adjusted individually. Image sharpness, contrast, resolution of the camera, multimedia offerings - you should compare carefully before you decide on a smartphone. Or are you already waiting impatiently for the successor to your current copy? Then you will benefit in particular from my cell phone contract with Cell Phone Comparison, because the latest technology is so affordable.
Other important criteria for choosing the right device:
a high battery performance
the size of the memory
the right operating system (this can become a question of faith)
a strong processor
Cheap cell phone contracts - how do I find the right one?
With my cell phone contract with cell phone comparison you can sort according to many other criteria in addition to your device and the desired device color in order to display the appropriate tariffs. These are:
the desired storage space (I always tend to have a little more, because in no time the memory is full with snapshots and videos)
the amount of the one-time deposit (you can try something out here, because sometimes the monthly price drops with a higher deposit)
the desired network (in some areas this is still important)
Tariff details (data volume, LTE only)
Specials like the young people tariff
Based on these specifications, you can simply have your tariff tailored. You should orientate yourself to personal preferences and the usual usage. One of the most important questions is probably how much data volume you actually need to be able to use the smartphone properly. And what about the free minutes? Different types can be distinguished here:
The chatterbox
The chatterbox has to make a lot of phone calls and always has someone on the line. Whether private or business does not matter. He only goes on the Internet occasionally to do some research. This guy needs unlimited free minutes and a good network like D1 or D2. The data volume only plays a subordinate role, 1GB is easily enough.
2. The average user
Calling and chatting every now and then, a little Facebook and sometimes using the navigation - the average user uses all the functions of his smartphone, but none of them excessively. With 2 to 4 GB, it will surely cover a billing period.
3. The "I don't really need it" user
Here we can certainly sort some of our mothers who are still a little bit afraid of contact when it comes to smartphones. But our fathers (and we ourselves) feel better when they have a cell phone with them when they are out and about. In fact, mom soon discovers WhatsApp and forwards us funny pictures. From time to time she also makes calls with the device. Here, 500 MB of data is enough to get a taste for it.
4. The video content user
Most teenagers can be found here. The use of YouTube is part of the daily standard, the latest episode of the favorite series is streamed at the bus stop. A monthly data volume of 10-15 GB is appropriate here. At home, you can then surf the web again via WiFi.
How much data volume do you use like that?
The streaming of series consumes around 5-16 MB per minute.
Facebook costs around 2MB per minute.
Streaming music costs 1-2 MB per minute.
YouTube needs 2-7 MB.
I hope you will find the right mobile phone contract with mobile phone with my comparison. Please leave me a feedback!