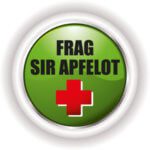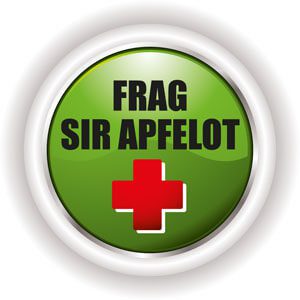 Hello Sir Apfelot! I like to use the Keynote software to prepare presentations. So far I have always connected my MacBook Pro to the projector with a mini-DVI adapter to VGA. A friend asked me, however, why I don't work with the iPad or my iPhone, since they also have Keynote. Is it possible to create presentations on the MacBook Pro and then play them back from the iPhone or iPad?
Answer:
Yes, of course it is possible. The Keynote app runs smoothly on iOS - both on the iPad and on an iPhone. However, if you want to connect these devices to the projector with the VGA connection, you also need an adapter for this, but it does not cost the world. However, it now depends on which dock connection you have on your iOS device. If you still have the old 30-pin connector, then you would have to use this Dock-Connector-VGA-Adapter:
DockConnector to VGA adapter
With this adapter you can connect iOS devices such as iPhone or iPad, which still have a 30-pin connector, to a VGA projector.
If you already have a device with a Lightning connector, there is also a Lightning-VGA adapter for you:
9,01 EUR
Lightning to VGA adapter
This adapter enables the connection of new Lightning iPhones or Lightning iPads to a VGA projector. It is also important to note that copyrighted material cannot be played over it. It is well known that playing films from Lovefilm or Watchever causes problems. Playing a Keynote presentation, on the other hand, works fine.
However, I have heard from a few places that the presentation of the presentation is sometimes a bit tricky. It can happen that the display does not rotate when you rotate the iPhone or iPad. It would certainly be advisable to test again whether everything works before a presentation. Otherwise everyone will complain about Apple again. ;-)
Jens has been running the blog since 2012. He appears as Sir Apfelot for his readers and helps them with problems of a technical nature. In his free time he drives electric unicycles, takes photos (preferably with his iPhone, of course), climbs around in the Hessian mountains or hikes with the family. His articles deal with Apple products, news from the world of drones or solutions for current bugs.
The page contains affiliate links / images: Amazon.de