A few days ago I got a question from my reader Tony. He wrote the following:
Hello, I have a Macbook 2010, which I equipped with a Fusion Drive according to the instructions from Youtube. On vacation I took a lot of photos and transferred them to the Macbook. Just after that the motherboard went wrong and the photos are not visible on the plates. Luckily, I made a Time Machine backup of the rest of the vacation. Is there a way I can get my photos?

I now have a Macbook 2012 and my wife has one from 2009, too Fusion drive. My first idea was to build the plates into the 2009ner, but then the no-stopping sign came up. Is it because, for known reasons, it still has El Capitan and my 2010ner already has Sierra?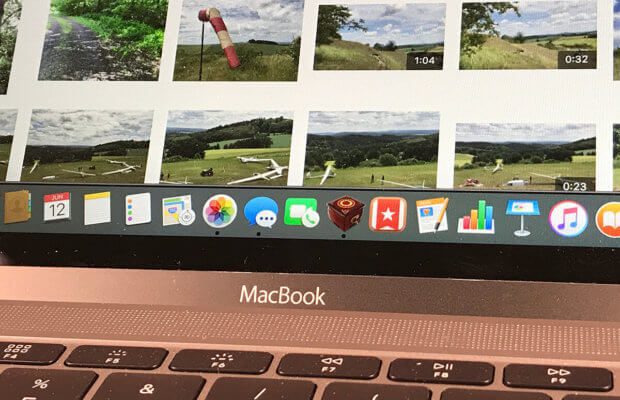 The (simple) solution for data recovery
The "no parking sign" described by Tony comes, among other things, when the Mac is supposed to start up from a hard drive whose system it cannot do anything with. In this case, the MacBook Tony installed the hard drives in was a year older than the model they originally came in. For this reason, the Mac must have expected a different "system" and could not boot from the new hard drive.
In this case, however, the hard drives themselves were (fortunately) not damaged, only the mainboard of the MacBook. That's why we can "revive" the hard drives without expensive data recovery service.
The good news is that you don't even have to do the hard drive swapping to another MacBook. You can also implement a Fusion Drive with two externally connected hard drives. Accordingly, the Fusion Drive should also be recognized by another MacBook if you insert the SSD hard drive and the "spinning" hard drive into two external USB hard drive enclosures (such as dieses hier) and then plug it into the MacBook. It is only important that they both have to be plugged in, because only then does the Mac recognize that this is a Fusion Drive.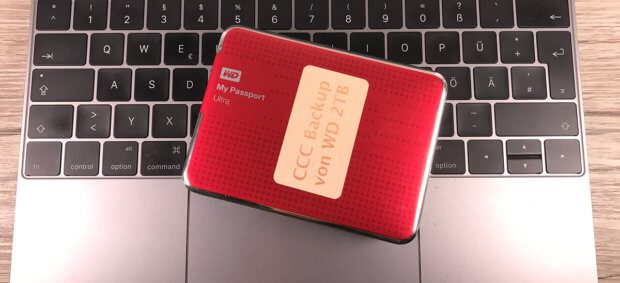 Now start the Mac and then open this Disk Utility, you should see the new volume there and if you click on it you should also see in the information that it is a Fusion Drive.
My reader Tony had already had USB hard drive cases at home and was obviously successful in restoring his vacation photos, because this email came back as a success message at some point:
Hello Jens, Sir Apfelot,

if you weren't knighted, I would. Everything worked as you suggested.

Then of course I made a data backup right away.

Thanks and regards
@Tony: I'm happy that I was able to help you and that you are the happy owner of your photos again! And I'll be happy to accept your accolade if you don't strike so hard. ;)
My recommendation: online backup with Backblaze
Still, a tip for everyone: If your internet connection is reasonably good, I would recommend using an online backup. I've been using it for years Backblaze for my online backup. The advantage is that you have unlimited storage space and you can even back up external drives that are plugged into the Mac. Large photo libraries can also be found here.
The second benefit is that in the event of a house fire, backups stored indoors will be destroyed, but an online backup will remain unaffected. If you use iCloud Photo Library, you basically already have a backup in the cloud. Backblaze However, not only does it back up photos and iCloud documents, it also captures all other data that you back up on the Mac or external hard drives.
And if you're worried that Backblaze will shut down your Mac because it's constantly pushing the Internet connection and the CPU to the limit, rest assured: The App by Backblaze runs in the background on the Mac and only backs up when the Mac is obviously idle. I have not noticed any limitations in my daily work. And that, although my MacBook Pro is already 5 years old.
If you like, take a look at Backblaze. I will soon write a detailed article about the service, which I will link here.
Jens has been running the blog since 2012. He appears as Sir Apfelot for his readers and helps them with problems of a technical nature. In his free time he drives electric unicycles, takes photos (preferably with his iPhone, of course), climbs around in the Hessian mountains or hikes with the family. His articles deal with Apple products, news from the world of drones or solutions for current bugs.