As already assumed in the last few days and weeks, this year's September keynote from Apple will take place on September 07.09.2022th, 19. From 00:14 p.m. local time, the stream will start on the iPhone manufacturer's event website, on YouTube and in the Apple TV app. The title of the event is "Far out." and the Apple logo is composed of a cluster of points of light showing against a starry sky. Maybe that has something to do with the camera capabilities of the new iPhone XNUMX Pro. We'll know more in two weeks.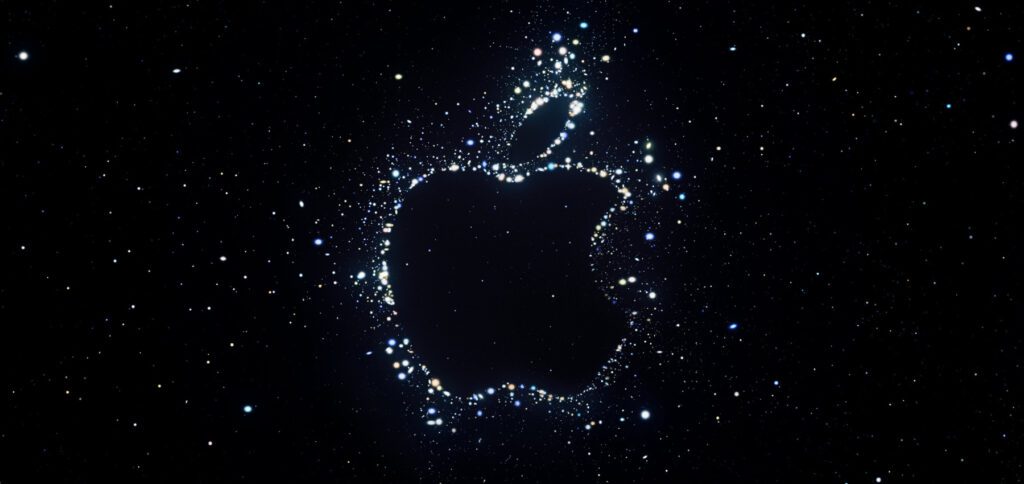 Apple September keynote will take place on September 07.09.2022th, XNUMX
Do you want to see the appointment in the calendarApp write it down, then you don't necessarily have to do it manually. You can also do this Event subpage from apple.com and click Add to Your Calendar. Then a file is downloaded which, when opened, sets the calendar entry for September 7, 2022, 19:00 p.m. This entry then already contains the link to stream subpage.
If you want to follow the launch of the iPhone 14 series on YouTube, you can at this point do. The stream was set up last night; it shows both the start date and a kind of countdown. Today it says "Live in 13 days". If you want to be reminded for this YouTube live stream, you can log into YouTube and click "Activate notification" on the linked video player.
What's Featured at the Apple Special Event in September?
It is considered certain that within the framework of Keynote the new iPhone generation is introduced. The iPhone 14 and the iPhone 14 Max will continue to have the A2021 chip introduced in 15 as the central processing unit. In the iPhone 14 Pro and iPhone 14 Pro Max, on the other hand, the new A16 chip is to be installed. There should also be other differences (camera, functions, etc.). Surely the explanation of the chip difference will also take a bit of time.
It is now almost impossible that new iPad models will be presented alongside the iPhone. According to several media reports, Apple has announced that iPadOS 16 will not be released at the same time as iOS 16 to publish. Rather, the later update iPadOS 16.1 should be rolled out as the first version. Maybe "only" new AirPods Pro will be shown next to the iPhone. You can read here which new devices could be presented by Apple in September, October or even later:
After graduating from high school, Johannes completed an apprenticeship as a business assistant specializing in foreign languages. But then he decided to research and write, which resulted in his independence. For several years he has been working for Sir Apfelot, among others. His articles include product introductions, news, manuals, video games, consoles, and more. He follows Apple keynotes live via stream.