If you want to deactivate, pause or permanently delete your Twitter account, you will find the right instructions here. In the following I will show you which steps you have to take to delete the Twitter account on the website or in the app. But before that, I can recommend you a Download archive with your Twitter data. Then you can vent your frustration with Elon Musk or social media in general and delete the account. If you have any questions or tips on the subject, please leave a comment.
Deactivate and delete Twitter account (website)
If you want to use the desktop or web browser version of Twitter on Mac or PC to delete your user account, then open the website first. Then log in with your username or your e-mail address and your password. Then these steps separate you from a twitter-free life:
Click on "More" in the left menu column
In the menu that appears, select "Settings and Privacy"
Now click on "Your Account" under "Settings" (middle column)
In the right column you select "Deactivate your account".
Confirm the whole thing by clicking on the red "Deactivate"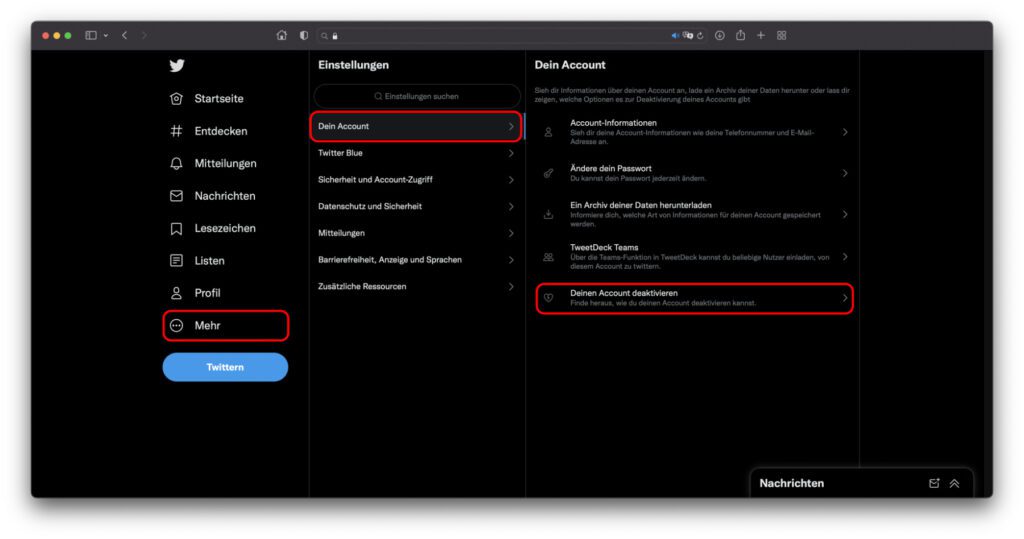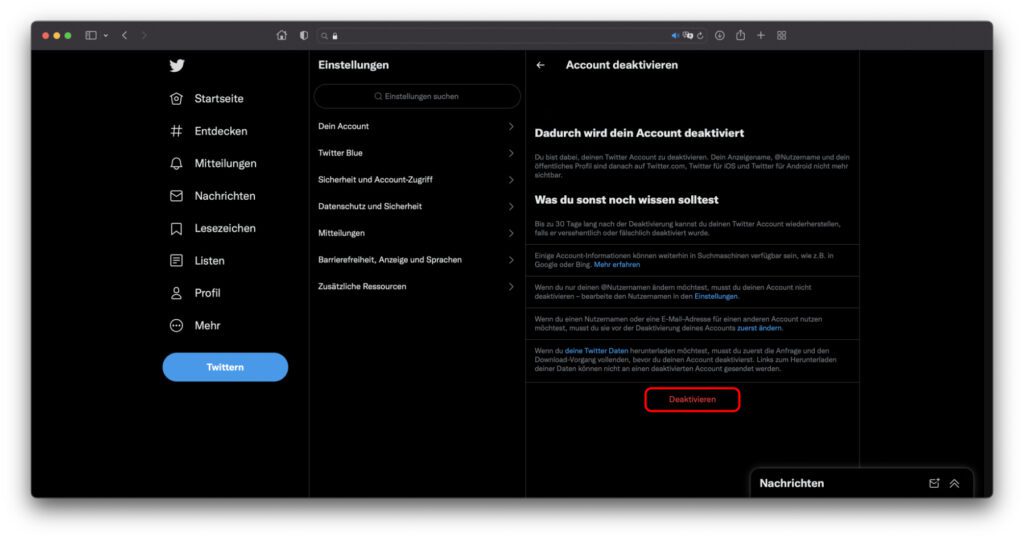 Pause and Delete Twitter Account (App)
If you want to take a break in the Twitter app for iOS or Android or destroy all your data, then of course that is also possible. To do this, open the Twitter app on your iPhone or Android smartphone and log in with your login data. Then simply follow these step-by-step instructions:
Tap your avatar in the top left to open the menu
Tap on "Settings and privacy"
Select the first item "Your Account".
Now tap on "Deactivate your account"
Confirm your intention here with the red "deactivate"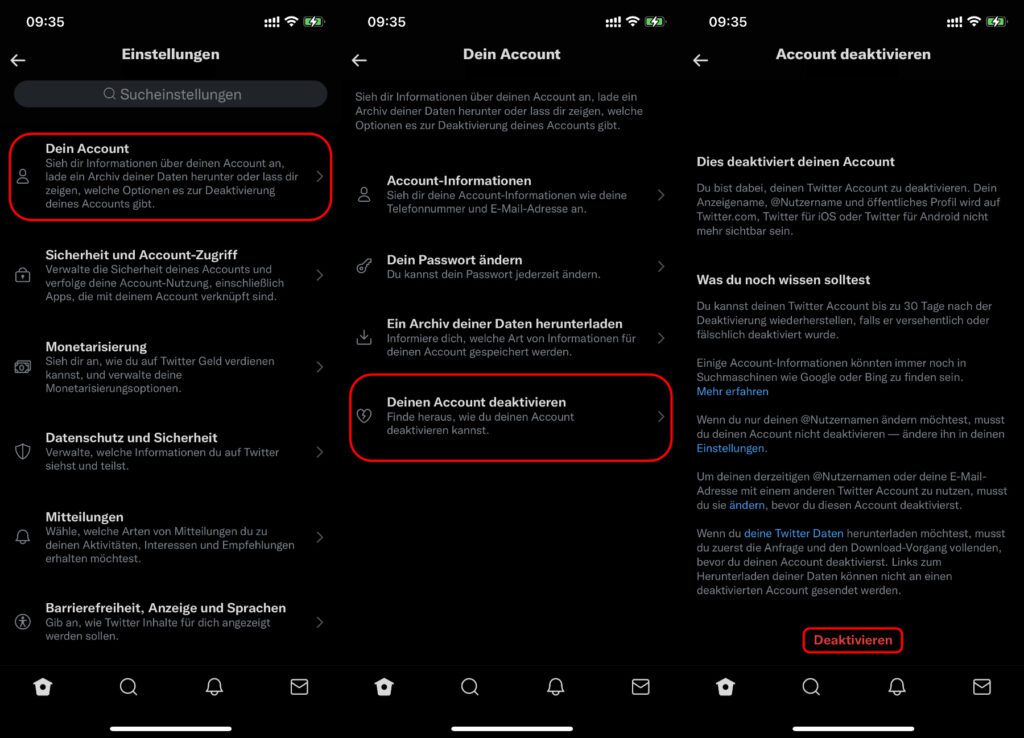 When will my Twitter account be permanently deleted?
As you can already read on the screenshots above, the deactivation or deletion of the account can be revoked for 30 days. If you don't log in again within those 30 days, the Twitter account will be permanently deleted. It is then no longer possible to create tweets, comments, media, chat histories or similar. If you log in again within 30 days after the procedure described above, you can access the content mentioned as usual. However, it may take a few hours for all "Following" and "Followers" entries to reappear and for the timeline to show recent tweets again. After the Twitter break, we have to wait a bit for normal operation.
Counselor: Delete all tweets from an account at once
After graduating from high school, Johannes completed an apprenticeship as a business assistant specializing in foreign languages. But then he decided to research and write, which resulted in his independence. For several years he has been working for Sir Apfelot, among others. His articles include product introductions, news, manuals, video games, consoles, and more. He follows Apple keynotes live via stream.