With the DJI Mavic 2 Zoom it is also called "See the Bigger Picture" - even in the truest sense of the word thanks to the optical zoom function. If you want to capture the entire picture of the new camera drone, which is the sister model of the DJI Mavic 2 Pro, you will find the relevant technical data from the DJI Mavic 2 Zoom data sheet here. You will also find further information, an FAQ, numerous pictures and videos as well as suitable accessory products and their specifications in the DJI Store, where you can buy the drone from now on.
Technical data: DJI Mavic 2 Zoom data sheet
With the DJI Mavic 2 Zoom, the professional manufacturer of drones and cameras is delivering a new drone for all those who want to use individual zoom and zoom functions in their videos and films from the air. This results in combination with other smart flight modes since August 23, 2018 Hollywood-ready recording techniques at a comparatively low price. From the DJI Mavic 2 Zoom data sheet, these are the most important technical data:
Drone
Dimensions, folded (L x W x H): 214 mm × 91 mm × 84 mm
Dimensions, unfolded (L x W x H): 322 mm × 242 mm × 84 mm
Diagonal: 354 mm
Weight: 905 g
Maximum climbing speed: 5 m / s
Maximum landing speed: 3 m / s
Maximum speed: 72 km / h (near sea level, no wind)
Maximum altitude above sea level: 6.000 m
Flight time at 25 km / h without wind: 31 minutes
Floating time without wind: 29 minutes
Flight distance: up to 18 km (observe regulations and laws!)
Wind resistance: up to 31 km / h
Operating temperature: -10 ° C to + 40 ° C
Dual band WLAN radiation: 2,400 - 2,483 GHz (FCC: ≤26 dBm, CE: ≤20 dBm, SRRC: ≤20 dBm, MIC: ≤20 dBm); 5,725-5,850 GHz (FCC: ≤26 dBm, CE: ≤14 dBm, SRRC: ≤26 dBm)
Geolocation via: GPS and GLONASS
Hover accuracy vertical: ± 0,1 m (with visual positioning), ± 0,5 m (with GPS positioning)
Hover accuracy horizontal: ± 0,3 m (with visual positioning), ± 1,5 m (with GPS positioning)
Internal memory for photos and videos: 8 GB
Memory expansion: microSD cards with up to 128 GB (SanDisk V30 cards are recommended)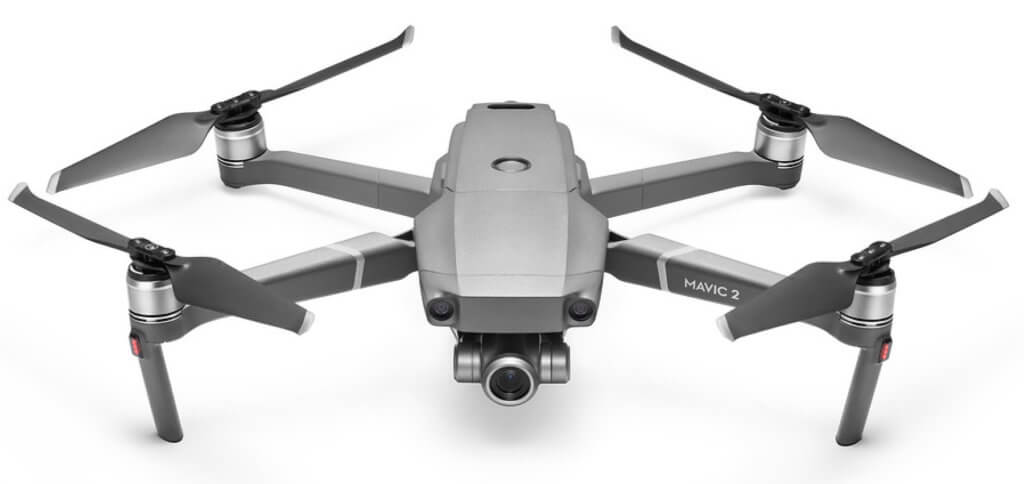 Mavic 2 zoom camera
Image sensor: 1 / 2,3 "CMOS (12 million actual pixels)
Lens: 35 mm format as 24 to 48 mm equivalent with 83 ° field of view (24 mm) or 48 ° field of view (48 mm) and f / 2.8 (24 mm) to f / 3.8 (48 mm) aperture as well as a recording area of ​​0,5 .XNUMX m to ∞
ISO range (photo): 100 to 1.600 in automatic mode; 100 to 3.200 in manual mode
ISO range (video): 100 to 3200
Exposure time: 1/8000 s to 8 s with electronic shutter
Image size: 4.000 x 3.000 pixels
Video resolution: 4K (3.840 × 2.160) with 24, 25 or 30 fps; 2,7K (2.688 x 1.512) at 24, 25, 30, 48, 50 or 60 fps; Full HD (1.920 x 1.080) with 24, 25, 30, 48, 50, 60 or 120 fps
Video formats: MP4 / MOV (MPEG-4 AVC / H.264, HEVC / H.265)
Maximum bit rate: 100 Mbit / s
Color modes: D-Cinelike
Photo modes: single picture, series pictures, bracketing, interval (2 to 60 seconds, varying modes for JPEG and RAW pictures)
Photo formats: JPEG, DNG (RAW)
Supported file systems: FAT32 (≤32 GB), exFAT (> 32 GB)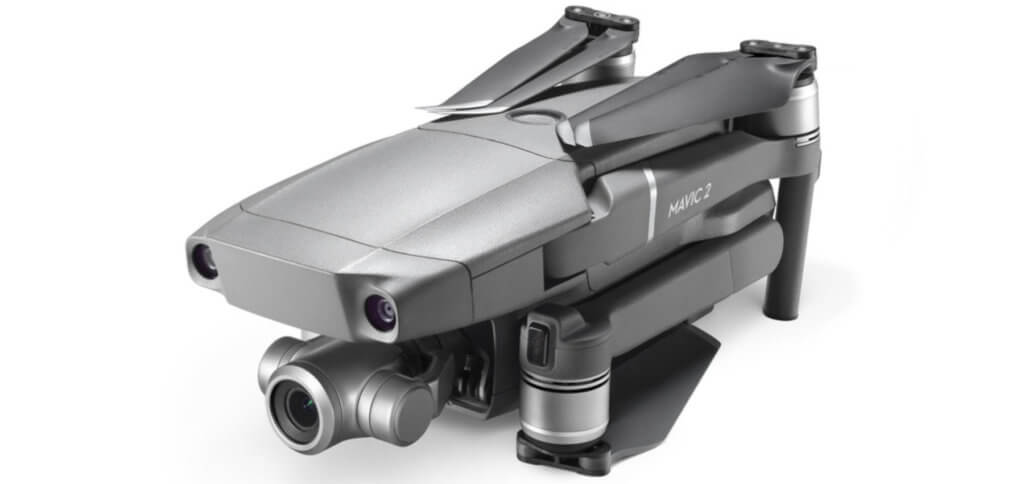 Gimbal
3-axis stabilization (pan, roll, tilt)
Possible mechanical range: -135 ° to 45 ° tilt; -100 ° to 100 ° swivel
Controlled Range: -90 ° to 30 ° tilt; Pan -75 ° to 75 °
Maximum controlled speed: 120 ° / s (tilting)
Angular accuracy: ± 0,005 °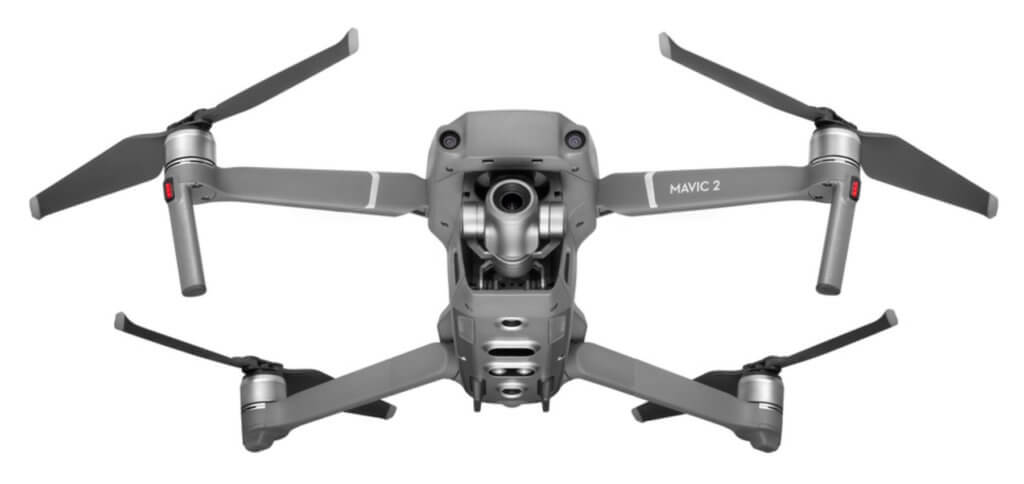 Inset - more interesting posts on the blog:
Remote control / controller
Dual band WiFi frequencies: 2.400 - 2.483 GHz; 5.725 - 5.850 GHz
Maximum range: FCC up to 8 km, CE up to 5 km, SRRC up to 5 km, MIC up to 5 km
Operating temperature: 0 ° C to 40 ° C
Radiated power: see data for the DJI Mavic 2 Pro aircraft
Battery: Rechargeable battery with 3.950 mAh
Operating current / operating voltage: 1,8 A / 3,83 V.
Supported maximum dimensions for smartphone: 160 mm length; 6,5 - 8,5 mm depth
Supported USB interfaces: USB-C, Micro-USB (Type B), Lightning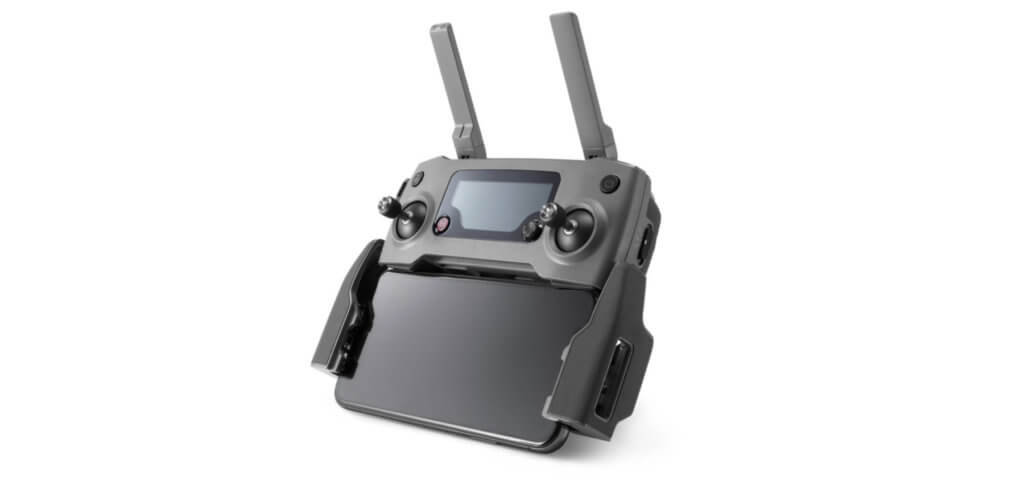 Intelligent Flight Battery (DJI Mavic 2 Zoom Battery)
Battery type: LiPo 4S
Nominal capacity: 3.850 mAh
Voltage: V 15,4
Energy: 59,29 Wh
Weight: 297 g
Max. Charging voltage: 17,6 V
Max. Charging current: 80 W.
Charging temperature: 5 ° C to 40 ° C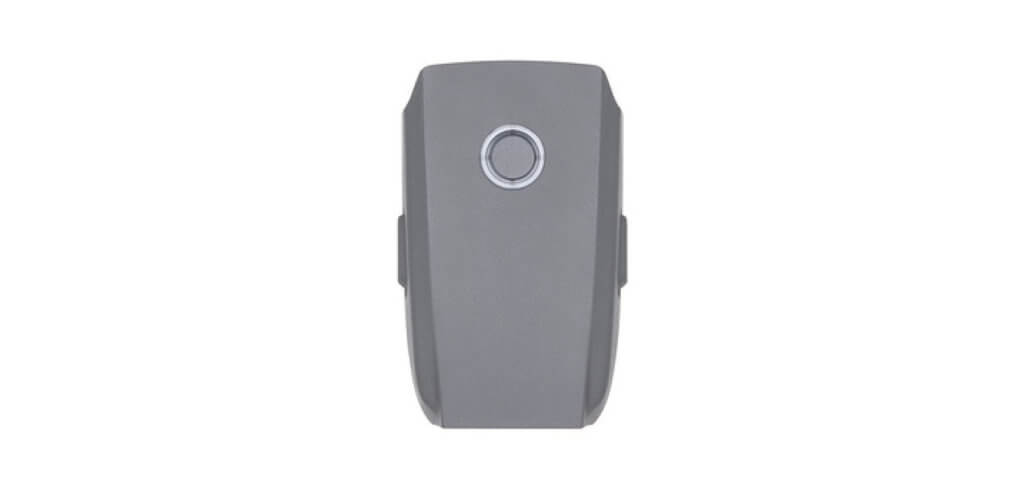 DJI Mavic 2 Zoom scope of delivery
1 x aircraft
1 x remote control
1 x Intelligent Flight Battery
1 x charger
1 x power cord
3 x pair of propellers
1 x USB-C, Micro-USB and Lightning-RC cable each
1 x gimbal protection
1 x USB-C data cable
1 x USB adapter (charger)
1 x RC cable slider large; 2 x RC cable slider small
1 x pair of replacement control sticks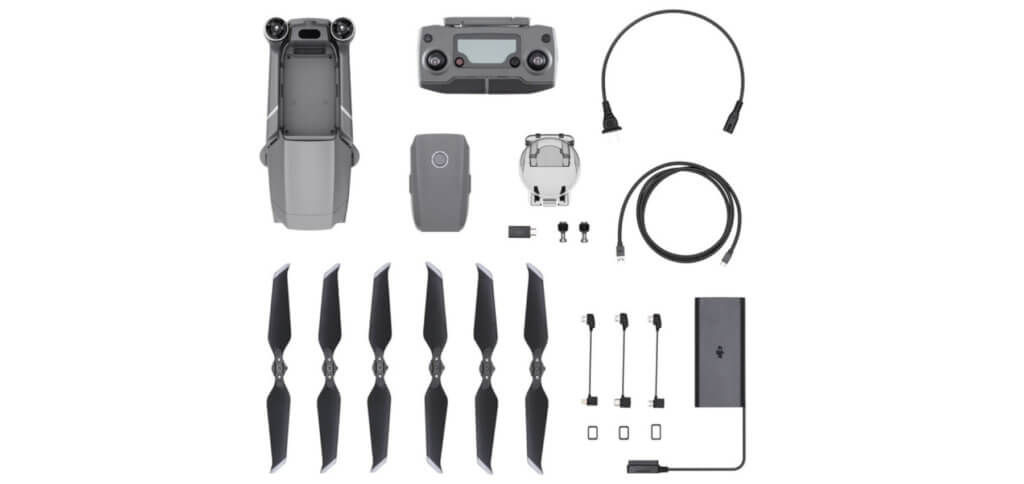 DJI GO 4 app
The DJI GO 2 app for iOS or Android is required for remote control of the DJI Mavic 2 Zoom and the DJI Mavic 4 Pro and / or tracking live video. It enables video transmission with 720p @ 30fps or 1080p @ 30fps on the smartphone via the DJI Goggles or DJI Goggles RE. The video transmission system is OcuSync 2.0. The maximum bit rate for the live transmission of video is 40 Mbit / s. At least iOS 9.0 or Android 4.4.0 is required. Depending on the smartphone or tablet, a latency of 120 to 130 ms is possible. You can find the DJI GO 4 download in Apple App Store as well as in the Google Play Store.
Even more DJI Mavic 2 Zoom technical data
Of course, you can find even more technical data from the DJI Mavic 2 Zoom data sheet in the DJI online shopwhere to buy the new camera drone; also in connection with the Fly More Kit (here.). Thanks to this, you can not only fly longer, but also save a three-digit amount compared to buying the included accessory products individually. If you have any questions or answers to questions asked, just leave a comment! You can find even more articles, reviews, test experiences and assessments of DJI drones (including the DJI Mavic 2 Pro), suitable accessories, ideal SD memory cards and sample recordings here in the blog ;)
After graduating from high school, Johannes completed an apprenticeship as a business assistant specializing in foreign languages. But then he decided to research and write, which resulted in his independence. For several years he has been working for Sir Apfelot, among others. His articles include product introductions, news, manuals, video games, consoles, and more. He follows Apple keynotes live via stream.