With every new DJI drone, there is a discussion about which SD cards are compatible with the device. So also with the DJI Mavic Airwhich has recently been on the market. There are already numerous threads in drone forums and support threads at the manufacturer. To make things a bit more understandable and clearer and to summarize the whole discussion, I wrote this post here.
If you don't feel like reading a lot and just want to quickly shop for an SD card for the Mavic Air, here are my recommendations for 32, 64 and 128 GB (I'm a friend of 64 GB):
Manufacturer recommendation: That's what DJI says
A good idea for such questions is always to check the manufacturer's data sheet. This shows us the following information at Mavic Air: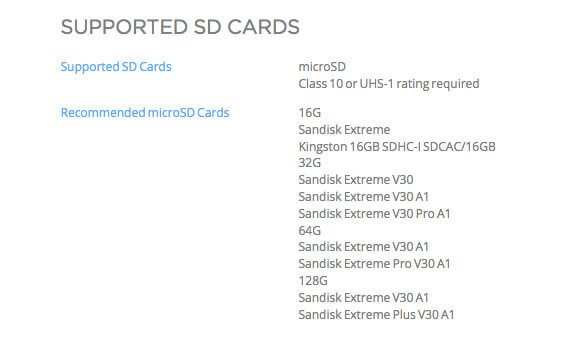 According to the data sheet, the list of compatible cards is limited to models from SanDisk and Kingston. Theoretically, however, you can use any micro SD card that is fast enough to save the 100 Mbit stream of 4K videos from the Mavic Air. Good brands that I could recommend from my experience are Samsung, Transcend and Intenso. Most often, however, I use the SanDisk cards, as I've never had a failure with them and the write and read speeds have always been well above the guaranteed limit.
Price tip: The "SanDisk Extreme Plus" and "SanDisk Extreme Pro" are actually overkill. However, since the normal "Extreme" models are no longer traded very often, you pay more for some smartass than for the Plus or Pro version. For this reason, I have linked you to the cheapest version on Amazon. The significantly cheaper "Ultra" version is not recommended by DJI, has neither U1 nor U3 and, according to SanDisk, is only suitable for recording FullHD films.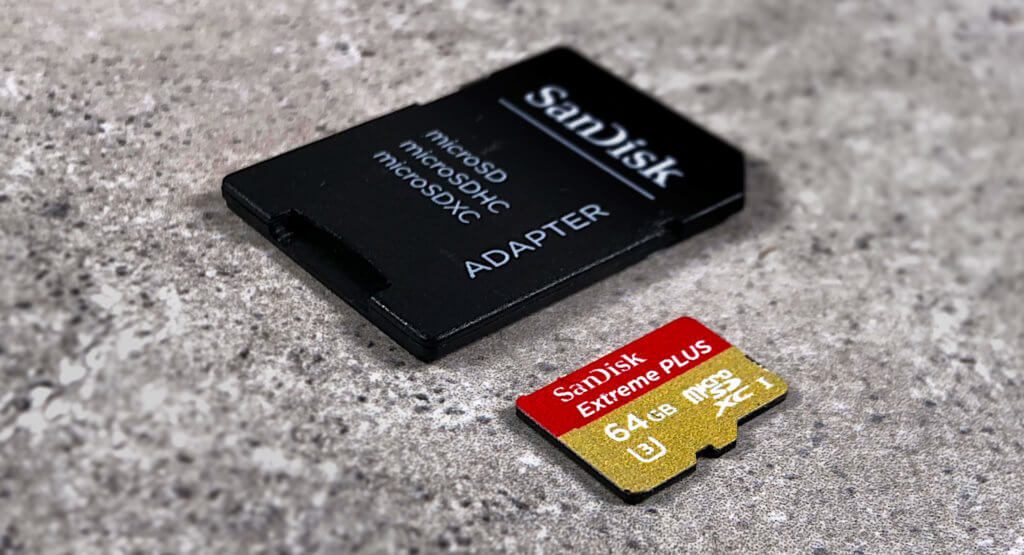 Minimum requirements for the SD card
Laut Wikipedia article and according to the statements of DJI, the card for recording at 4K should meet the following points:
Type: micro SD
Class 10 (means at least 10 MB / s writing)
UHS-1 (also means at least 10 MB / s writing)
V30 (means at least 30 MB / s writing)
In this regard, DJI's statement is a bit inconsistent, because there is also "V10", which also stands for 10 MB/s. Theoretically, these cards should also suffice. In order not to take any risks, I stuck to the DJI specifications when making my selection and only chose those that have at least UHS 1 or V30.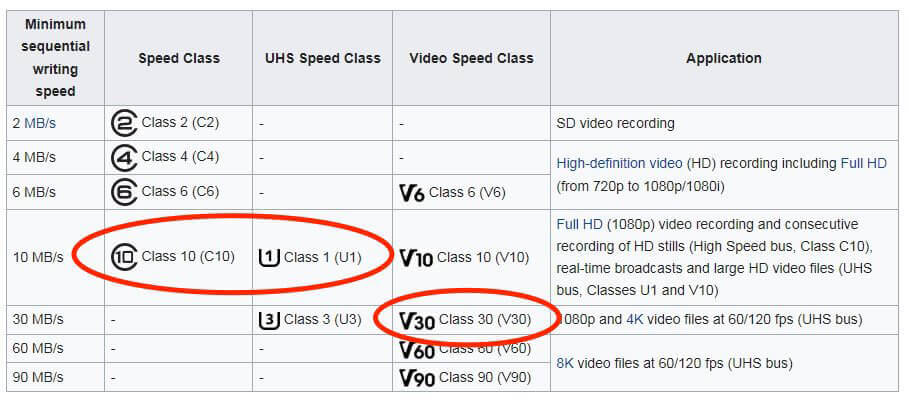 To be on the safe side, however, I would follow the guidelines that DJI noted above. Accordingly, I have compiled this shopping list below and only selected cards from Samsung, SanDisk, Intenso and Kingston that meet these requirements:
16 GB cards
The 16 GB size is somehow not very common anymore. For this reason, the selection is a bit small and I also included Kingston and Intenso. But the SanDisk is the fastest card and therefore my recommendation, because it allows you to get the videos onto your computer quickly.
32 GB cards
64 GB cards
128 GB cards
16 GB, 32 GB, 64 GB or 128 GB - how big should the card be?
The question of size is always a reason for hot discussions. In principle, it's a matter of taste, but the following "facts" may help you to choose the right size for you:
A 64 GB card is sometimes cheaper than two 32 GB cards - with the same storage space. Sometimes not. Compare the prices!
If you change the SD card frequently, only a fraction of the recordings are gone if the drone is lost or the card has a read / write problem, as the recordings have probably been spread over several cards.
SD cards have a limited lifespan due to the number of write cycles. If you use the same card more often, the probability of this card failing is higher.
As an emergency card, you can stick a small micro SD card to the remote control or always leave it in the transport bag. So you always have one with you in case you forgot the "right" one in the SD card reader at home. Although: This problem is partly solved by the internal 8 GB memory of the Mavic Air.
I hope that with this information you have found the right card for you. In any case, I just ordered my new one for the Mavic Air and one of those practical SD card box shopped because I'm slowly losing track of all the cards. ;-)
SD card is not recognized / ExFAT file system
I just got an email from a reader who ordered the 128 GB SanDisk A1 V30 card. Unfortunately it is not recognized in his Mavic Air. We have now puzzled over what could be the cause and I have sent him these tips:
It's strange. Is it right there? And if so, can you connect the Mavic Air to the computer using a USB-C cable? If it appears, we already know that the SD card reader in the Mavic correctly passes it to the computer. Otherwise maybe see if the PC or Mac recognizes the card.

I just got my SD card out of the Mavic Air. It is formatted in ExFAT format. Maybe you can bring them to this format on your computer?
The reader has since written to me. The problem seems to be the SD card slot. When he inserts the card it is still recognized but as soon as he closes the cover it says "No SD card present".
Error: Slow SD card
When you see the DJI Go App If you get the message "Slow SD Card", then the data rate of your current SD card is not sufficient to save the 4K video at 30 fps sufficiently quickly. The result is loss of individual frames and choppy recordings – neither of which you want when recording videos. The card should work fine for stills, but if you do want to shoot in 4K resolution, I would strongly recommend switching to one of the cards above.
Sources:
Jens has been running the blog since 2012. He appears as Sir Apfelot for his readers and helps them with problems of a technical nature. In his free time he drives electric unicycles, takes photos (preferably with his iPhone, of course), climbs around in the Hessian mountains or hikes with the family. His articles deal with Apple products, news from the world of drones or solutions for current bugs.
The page contains affiliate links / images: Amazon.de